HANOI, Vietnam (AP)  A Vietnamese court on Tuesday convicted a dissident of using Facebook to spread criticism of the government but suspended the 15-month prison sentence it imposed.
The verdict in southern Vietnam meant Dinh Nhat Uy was released from detention.
The charge sheet against Uy was the first to mention Facebook by name. The social network is frequently used by dissidents to spread news, video and photos supporting their campaign for multiparty democracy, alarming Communist rulers who used to have a monopoly on information.
In a measure of the difficulties facing the government, news of the verdict spread quickly across Facebook, with many people using the opportunity to post critical commentary. Activists seeking to get close to the heavily guarded courtroom in Long An province reported several people were detained, according to accounts on Facebook.
Uy's lawyer Ha Huy Son said he was convicted of "abusing democratic freedoms" by posting criticism of the government and state-owned companies. The crime carried a maximum sentence of three years.
Vietnamese courts have convicted and imprisoned at least 46 bloggers or democracy activists this year on national securing charges, more than twice the number in 2012. Foreign governments, led by the United States, and international rights groups have criticized the crackdown and called for the activists' release.
A law that took effect in September banning the sharing of news and content critical of the government on social media networks. No one has yet been charged under that law, which given the volume of content carried on Facebook would appear to be hard to enforce. The government attempts to block some websites, but interference is rare on Facebook.
Related:
Neither The Leadership Of The U.S. Or Vietnam Appear To Care Much About Human Rights:  "The human rights issue is being finessed," Expert Says
Vietnam's Supreme Court, Court of Appeal, Frees Two Pro-Democracy Activists
Vietnam to ban sharing of news on social media — escalating crackdown on freedom of expression
*
Prime Minister Nguyen Tan Dung
Related:
China's Communist Party Tightens Control Over Journalists Ability To Seek and Report The Truth; Accuses U.S., Japan, Philippines and Vietnam of "Trying to Undermine China"
China arrests billionaire activist in what critics call a "hopeless" campaign of "political persecution" — Denial of human rights
China: Anti-Graft Activists Go On Trial;  Their Crime: They Want Government Officials To Disclose Their Wealth
We could be wrong but it seems that every government that tried to restrict the free flow of news and ideas had a lot of criminal activity to hide — and was always hiding ugly human rights abuses and corruption.
John Francis Carey
Peace and Freedom
Nazis burn books in Berlin in 1933.
http://en.wikipedia.org/wiki/Nazi_book_burnings
China's Communist Party Exposed — No Transparency and No Real Rule of Law
China's Xi Jinping
China's New Leader Xi Jinping; A "Princeling" and A Product of his Own PR Genius
China's Corruption Trial of The Century (So Far) Exposes China's Flawed Justice System
Bloomberg: Wen Jiabao Family Linked to Billions in Assets, NYT Reports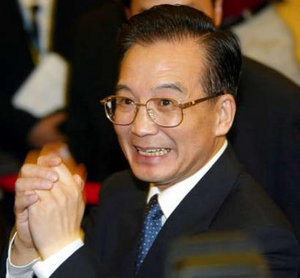 Former Chinese Premier Wen Jiabao's extended family has controlled assets worth at least $2.7 billion, the New York Times reported, citing corporate and regulatory records and unidentified people familiar with the family's investments.
Family of Communist China's Premier has massive wealth: NYT report