President Barack Obama and Democratic presidential candidate Hillary Clinton arrive at a campaign at the Charlotte Convention Center in Charlotte, N.C., Tuesday, July 5, 2016. Obama is spending the afternoon campaigning for Clinton. (AP Photo/Susan Walsh)
US President Barack Obama arrives for the G20 Summit in Hangzhou. Photograph by Damir Sagolj, Reuters
South China Sea: Obama to speak to Xi Jinping of the benefits of restraint — But Xi Is not inclined toward or impressed by weakness
China's rise to power can no longer be seen as friendly — Xi Jinping's Chinese Dream is an imagined world where China is the dominant power in all things — and over everybody else (Contains links to several related articles)
Kerry's soft words blunt U.S. hard power at sea
South China Sea: China Seems To Have The Upper Hand — "The U.S. seems unable to make any diplomatic, policy or military moves to help out Japan or anybody else" — Diplomat
China Makes A Statement With Sea of Japan Military Exercise
Once Overjoyed Just To Shake Xi Jinping's Hand, Barack Obama, Hillary Clinton and John Kerry Now May Realize They've Been Completely Outmaneuvered By China
U.S. Secretary of State Hillary Clinton gives Russian Foreign Minister Sergei Lavrov her "reset button." Russia apparently decided to reset to its old Soviet Union and Cold War ways as Mr. Putin took over Crimea, started an intense surrogate military insurgency in eastern Ukraine, and put combat forces into Syria. Putin also ramped up bomber patrols over NATO to a level not seen since the Cold War.
************************************
Clinton Goofs on Russian Translation, Tells Diplomat She Wants to 'Overcharge' Ties
Note to self: When trying to improve ties with a former Cold War-era foe, check a dictionary.
Secretary of State Hillary Clinton learned that lesson the hard way Friday when she presented Russian Foreign Minister Sergei Lavrov with a gift bearing an incorrect translation — one that implied hostility, rather than peacemaking.
Clinton presented Lavrov with a gift-wrapped red button, which said "Reset" in English and "Peregruzka" in Russian. The problem was, "peregruzka" doesn't mean reset. It means overcharged, or overloaded.
And Lavrov called her out on it.
"We worked hard to get the right Russian word. Do you think we got it?" Clinton asked Lavrov.
"You got it wrong," Lavrov said. "This says 'peregruzka,' which means overcharged."
The two top diplomats, who met in Geneva, laughed and Clinton explained: "We won't let you do that to us, I promise."
Clinton said earlier she was presenting the gift because it "represents what President Obama and Vice President Biden and I have been saying and that is, 'We want to reset our relationship.' And so we will do it together."
Clinton adviser Philippe Reines said the typo would be fixed, noting that the correct translation for "reset" is only a couple letters off.
"Since we're all learning a little Russian today, Opechatka is Russian for typo. So the 'Opechatka' is being fixed, the gift will correctly read 'Perezagruzka,'" he said.
************************************
While warning of potential implications of Putin's return to the presidency in 2012, Clinton did not publicly take a hard stance against the Russian leader before leaving office. She also defended the reset.
"The reset worked," Clinton told CNN in August 2014. "It was an effort to try to obtain Russian cooperation on some key objectives while Medvedev was president."
The previous month, however, Clinton had told CBS that the reset was wishful thinking in hindsight.
"I was among the most skeptical of Putin during the time that I was there, in part because I thought he had never given up on his vision of bringing 'Mother Russia' back to the forefront," Clinton told CBS. "I think that what may have happened is that both the United States and Europe were really hoping for the best from Putin as a returned president, and I think we've been quickly, unfortunately, disabused of those hopes."
http://www.businessinsider.com/hillary-clinton–russia-and-the-reset-2015-6
*
After negotiating a "cease fire" in Syria, John Kerry thought he could trust the word of his friend  Sergey Lavrov, the Foreign Minister of Russia. After the agreement was made, Syrian air force jets and Russian air force jets increased their bombing of U.S. allies in Syria.
Children killed by Chemical Weapons
What happened to President Obama's "Red Line"?
Syria: Assad regime drops chemical weapons on Syrian women and children on August 1, 2016 — Four years after President Obama made Syria's use of Chemical Weapons a "Red Line"
Once it was clear to everyone in the world that President Obama was not going to stop the carnage in Syria, the Middle East at large and in Africa, the world witnessed the largest human migration since the end of World War II.  The refugee/migrant/asylum seeker flow of human beings to new lands, mostly in Europe, is still with us and has cause a tremendous re-orientation for national resources in amny nations and could be playing a role in destabilizing nations.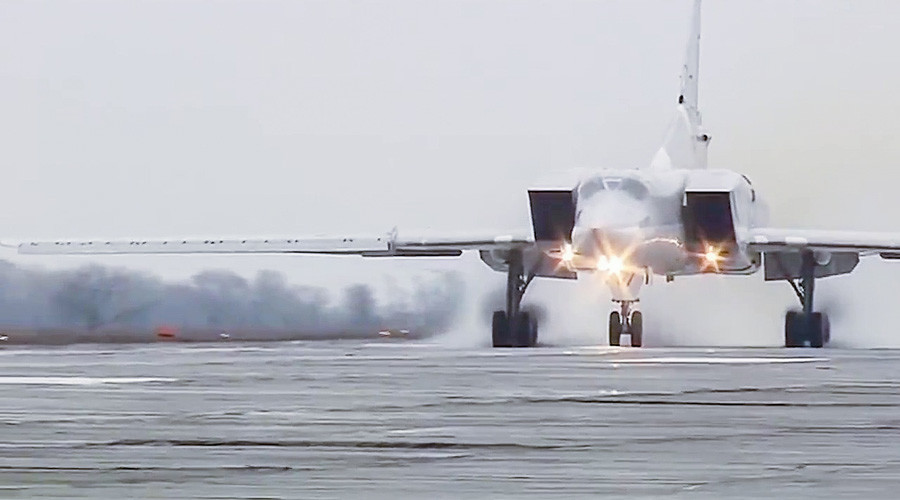 .
President Obama, Hillary Clinton and John Kerry have been adept at bringing people together…
.
Russian Warplanes Take Off From Iran to Target Islamic State in Syria — Obama Legacy Includes Anti-U.S. Unity Between Russia, China and Iran
Russian Announces a Military First: Flying Russian Bombers From Iran For Air Strikes in Syria
.
THIS ARTICLE IS NOT FINISHED
To China, Cyberespionage Becomes Even More Important
FBI identifies 13 mobile devices Clinton potentially used to send emails (but most of them have disappeared) — Concussion causing her to forget things….
Hillary is healthy enough to be President of the United States but she can't recall how all those classified documents got into her home server because of the concussion. Not sure I would have advised her to use that excuse….
McAfee Founder John McAfee Warns China About Cyber Vulnerabilities
Cyber Security Growing in Importance: FBI investigating Russian hack of New York Times reporters, others — Obama Administration pattern of reckless disregard for hackers?
Chinese spies targeting personal emails of top Obama admin officials
The personal email accounts of several high-ranking White House officials have been directly targeted by Chinese cyberspies — and some are still actively under attack, according to U.S. intelligence reports.
NBC News obtained a classified document from an internal National Security Agency presentation given last year that suggests China has sought the private correspondence of top Obama administration figures since at least 2010, with varying degrees of success.
.
A Chinese Navy nuclear submarine. Photo: Reuters
How Beijing may use South China Sea to create submarine haven
China's newest surface-to-air missile system now combat ready as PLA air force boosts attack ability — China's media propaganda machine wants China's neighbors to be afraid
John Kerry in Saudi Arabia Where Allies Are Spooked By Iran's Destabilizing Actions — U.S. State Department working to defend Iran, nuclear deal
China's President Xi Jinping seeks 'early bird' advantage with Iran as he lands in Tehran just days after lifting of sanctions
Iran now the dominant power of the Middle East
Xi Jinping Rebuilding Silk Road in Saudi Arabia, Egypt, Iran
World Muslim body condemns attacks on Saudi missions in Iran
Key facts behind China's warming ties with Saudi Arabia, Iran and Egypt as Xi Jinping signs mega oil deals during his Middle East tour
Saudi Arabia: "We are looking at additional measures to be taken if it (Iran) continues with its current policies."
More countries back Saudi Arabia in Iran dispute
China Working For Closer Ties to Myanmar — Keeping the U.S. Out is a Priority
Iran's Supreme Leader Expresses Pessimism on Nuclear Deal — "We need to be vigilant about the deceit and treachery of arrogant countries, especially the United States
U.S., others agreed 'secret' exemptions for Iran after nuclear deal (September 1, 2016)
.
President Netanyahu in Israel has had a hard time understanding the foreign policy of Barack Obama, Hillary Clinton and John Kerry
Netanyahu: Iran Nuclear Deal Makes World Much More Dangerous, Israel Not Bound by It
Obama Takes a Swipe At Israel, Netanyahu — Israeli foreign affairs and defence committee chairman says Obama's comments are inappropriate, unjustified and hypocritical
President Obama is determined to leave American relations with Israel in ruins as part of his legacy — Says Hillary Clinton "Treated Unfairly" In Her Classified Emails Caper — Hillary Says She Is Always Held To A Higher Standard… (See Video)
Protesters outside the Democrat National Convention burned an Israeli flag, chanting "intifada" and "Go home, f*** Hillary!"
North Korea 'fires missile from submarine'
Japan's military seeks record spending to counter North Korea, China moves
China tells South Korea it firmly opposes deployment of THAAD missile-defence shield — The Answer is North Korea Is Advancing In Ballistic Missiles, Nuclear Weapons and Is an Unpredictable Neighbor
North Korea 'fires missile from submarine'
.
President Obama in the White House, December 3, 2015 — the day after 14 Americans were killed and 22 were seriously injured at a Christmas party terrorism attack in San Bernardino, California.
.
Obama promised "Hope" and transparency. But his administration delivered secrecy, lies, lack of accountability, and corruption — And that includes Hillary Clinton's role
Promising transparency but lying to cover the truth
Could you keep your doctor? Could you keep your health care plan?
No. Of course not.
President Obama lied about just about every aspect of his health care plan now called Obamacare — to get it passed through Congress despite its many flaws that would have been uncovered and discussed if the President, Nancy Pelosi and others had acted in good faith with the American people.
They lied to you and me. And we were stupid enough to believe their fairy tales.
Remember Pelosi: "We Have to Pass the Bill So That You Can Find Out What Is In It".
*
.
Harry Reid: 'We Never Recovered from the Rollout' of Obamacare
Gruber's 'Glib' Obamacare Remarks Will Keep Haunting Democrats — ObamaCare Law Made on Series of Lies
Top Democrat sets off intraparty fury after saying Obamacare passage was a 'mistake'
Jonathan Gruber's Massive Ego and Big Mouth Became His Own Undoing — But The Man Who "Found" All His Videos Doesn't Want To Be Known
ObamaCare: A Crony Capitalist's Best Friend — ObamaCare is a costly and unsustainable disaster
Obamacare: "The soup sandwich of big government programs"
The first time we realized that Obamacare would be a disaster was when we saw the body language of the HHS leaders Marilyn Tavenner, left, and Kathleen Sebelius. They often appeared to be unwilling or unable to answer questions from reporters and lawmakers. (AP Photo/Manuel Balce Ceneta)
********************************
President Obama's Economic Legacy
New York Senator Chuck Schumer: We Focused Too Much on Obamacare ("It's The Economy, Stupid")
Why Jamie Dimon is wrong about the US economy — Is the U.S. economy teetering on recession? — Obama never could make the economy better
US added 151K jobs in August — Below economist predictions — September rate hike may be delayed by The Fed
The U.S. Economy: Bad Moon Rising — The US economy may not be as good as you think
**********************************
A few final pictures of Syria, which has become a nation in ruins during President Obama's administration….
Syria is in ruins
.
In
 a city in ruins, a poster proclaiming the greatness of Syria's President Bashar al Assad is about the only thing left….
United Nations building in New York
Tags: Afganistan, Africa, Assad, Barack Obama, Bashar al-Assad, chemical weapons, China, Daesh, executive orders, Gitmo, Hillary Clinton, Iran, Iran Nuclear Deal, Iraq, Islamic state, Israel, John Kerry, legacy, Libya, Middle East, NATO, Netanyahu, North Korea, Obama, obamacare, Philippines, Putin, regulations, Russia, Russian Foreign Minister Sergei Lavrov, South China Sea, Syria, Vietnam