Bloomberg
October 31, 2016 — 8:53 PM EDT
.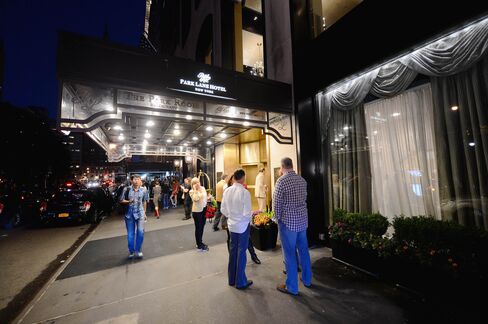 Investigators are probing money diverted from Malaysian fund

Financier's father, brother say Swiss trustees won't help them
Relatives of the financier accused by U.S. prosecutors of playing a central role in siphoning more than $3.5 billion from Malaysia's state investment fund are fighting attempts to seize assets acquired with misappropriated funds.
Four family members of Low Taek Jho, also known as Jho Low, have initiated claims for properties the U.S. said he bought with money from the 1MDB fund, including a $100-million interest in EMI Music Publishing Group, a $35 million Bombardier jet, and a $200-million stake in the Park Lane Hotel in New York.
The family members, including Low's brother and father, say they are beneficiaries of the family-owned trust that controls the assets and were forced to file claims themselves because the Swiss trustees have refused to take any action in the forfeiture lawsuits, according to filings Monday in Los Angeles federal court.
The trustees fear that any such involvement could potentially expose them to "criminal liability for participation in money laundering," according to Low's family.
Low himself isn't filing any claims but he's listed among the beneficiaries of the trusts together with his family members.
QuickTake Q&A: Malaysia's 1MDB Fund Spawns Worldwide Probes
Representatives of the trustees, Rothschild Trust (Schweiz) AG and Kendris, didn't immediately respond to e-mails outside regular business hours seeking comment on the court filings.
The Justice Department is seeking to seize $1 billion in assets bought with funds allegedly laundered through the U.S. banking system. Low has previously denied any wrongdoing and he isn't a defendant in the in the civil forfeiture complaints.
Funds diverted from 1Malaysia Development Berhad were used for the personal benefit of public officials and their relatives and associates to purchase luxury real estate in the U.S., pay gambling expenses at Las Vegas casinos and acquire more than $200 million in artwork, the Justice Department said in a series of complaints filed in July.
The Malaysia fund is at the center of several international investigations into alleged corruption and money laundering by public officials. Prosecutors in at least four countries — Singapore, Switzerland, Luxembourg and the U.S. — are looking into money flows from the investment vehicle, which was established for national development.
Related:
1MDB: First Trial Underway in Singapore Called "Most complex, sophisticated and largest money laundering case"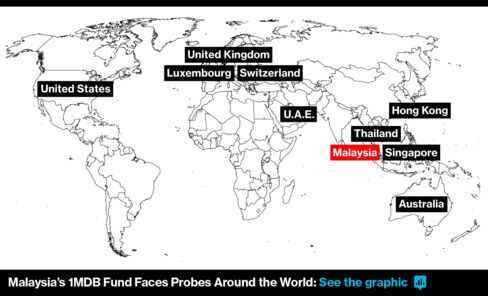 Before it's here, it's on the Bloomberg Terminal.
.
Tags: 1Malaysia Development Berhad, 1MDB, Bombardier jet, EMI Music, Jho Low, Low Taek Jho, Luxembourg, Malaysia, money laundering, money laundering by public officials, Park Lane Hotel, Rothschild Trust, Singapore, Switzerland, U. S.