Reuters
Mon Nov 21, 2016 | 3:39am EST
A suicide bomber detonated an explosive device at a Shia mosque in the Afghan capital Kabul and casualties were feared, a police official said.
The official said the attacker entered the Baqir ul Olum mosque as people were preparing for prayers, but he gave no further details.
(Reporting by Mirwais Harooni; Simon Cameron-Moore)
**************************
Afghanistan accuses Iran of supporting Taliban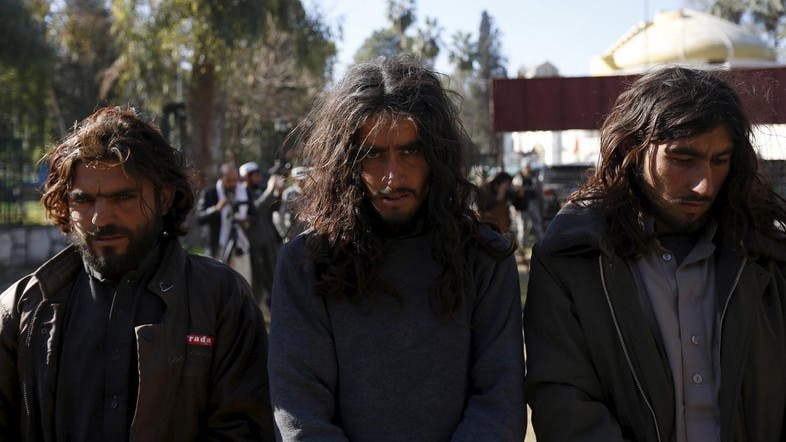 Taliban militants, who were arrested by Afghan border police, stand during a presentation of seized weapons and equipment to the media in Jalalabad. (File photo: Reuters)
.
Staff writer, Al Arabiya English
Afghanistan security forces have formally complained of Iran logistically and militarily supporting the extremist activities of the Afghan Taliban group.
Last Update: Sunday, 20 November 2016 KSA 17:50 – GMT 14:50
.
Tags: Afghan Taliban, Afghanistan accuses Iran of supporting Taliban, Afghanistan!, Baqir ul Olum mosque, Baqir ul Uloom, explosive, Iran, Iran has confessed to supporting the Taliban, Kabul, Pakistan, people, Suicide bomber, Taliban