Suspect allegedly asked confidant how to manufacture explosives
The Independent Online
People look at flowers and candles next to the Ahlens department store following the attack in central Stockholm
The man arrested on suspicion of killing four people by ramming a truck into crowds in Stockholm reportedly exchanged WhatsApp messages with Isis supporters before and after the rampage.
During an interrogation, Rakhmat Akilov said he had "achieved what he could achieve," a source told the Expressen newspaper.
The 39-year-old, from Uzbekistan, ​also said the "order" for the attack on Drottninggatan came directly from Isis in Syria.
He is alleged to have messaged an Isis supporter before and after the attack and confessed in the messages that he "ran over 10 people in the centre of Stockholm."
Screenshots of the messages were published on a forum for Isis supporters, according to Russian media reports.
The messages allegedly show Mr Akilov asking his confidant how to manufacture explosives.
Mr Akilov was arrested hours after the massacre on suspicion of murder and terror offences.
Yesterday, police confirmed he had expressed sympathies with extremist organisations, including Isis.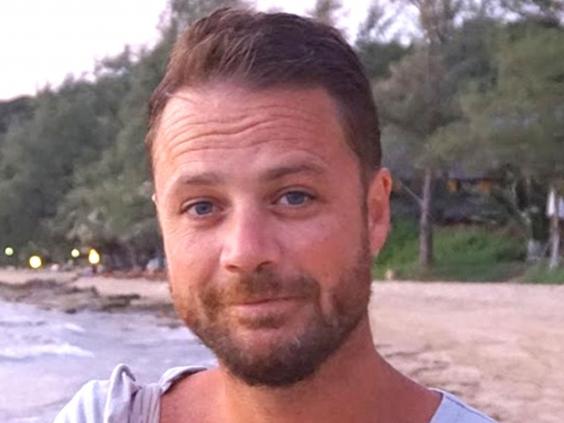 The Stockholm attacker hijacked a lorry belonging to the Swedish brewery Spendrups and used it to ram people in a pedestrianised street before crashing into the Ahlens department store.
The lorry was left partially embedded in the store after the attack, which left four people dead, among them British father Chris Bevington, and 15 others wounded.
Mr Bevington worked as a director with music streaming service Spotify and was based in Stockholm with his family.
The attack's other victims included a Belgian woman and two Swedes.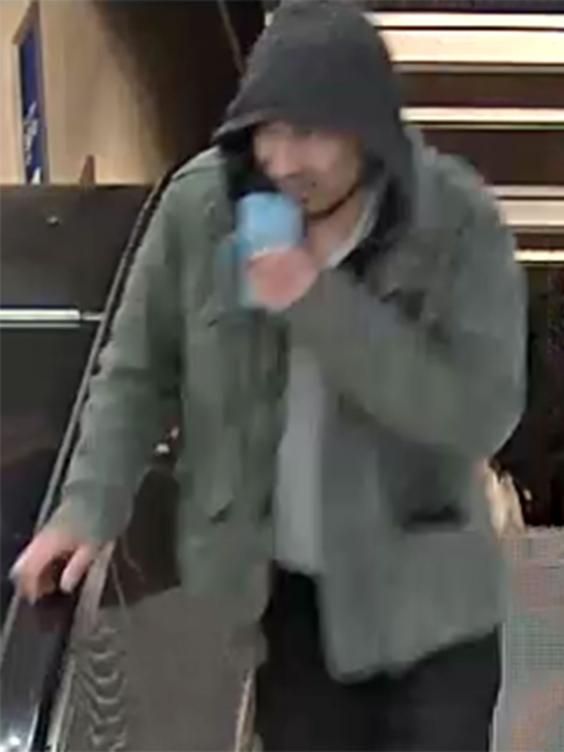 After his arrest, Mr Akilov reportedly said he "bombed Sweden because you bomb my country," a source told the Aftonbladet newspaper.
A former co-worker of Mr Akilov said he had never expressed any religious views and also said that the man he shared a flat with near Stockholm was said to be "devastated" to hear he may be responsible for the attack.
Police said he had previously turned up in information gathered by Swedish security services, though he did not figure in any of their investigations immediately prior to the attack.
"He was a marginal character," said Sweden's national police chief Dan Eliasson.
Police have also said the suspect was wanted for failing to comply with a deportation order after his application for residency was denied.
Police confirmed they found a suspicious object that "could be a bomb or an incendiary device" in the driver's seat of the lorry and were analysing it.

'Tomorrow I want to find a car and run it into a crowd': Rakhmat Akilov, right, is said to have sent messages to an extremist before and after the Stockholm lorry attack CREDIT:IBL/REX/SHUTTERSTOCK
Mr Akilov's former co-worker, who had worked with him at a construction company in Sweden and did not wish to be named, said he was a father who sent money home to a wife and several children living in Uzbekistan.
Swedish Security Police spokesman Simon Bynert said the suspect had been involved in an asylum process in Sweden, but that the security police had not been part of it.
Mr Akilov's Facebook page shows he was following a group called "Friends of Libya and Syria", dedicated to exposing "terrorism of the imperialistic financial capitals" of the US, Britain and Arab "dictatorships".
The page features two videos, one on the double standards on what constitutes terror and how Muslims are victimised, and the other about a man with his family in the Iraqi city of Mosul calling others to join radical group Isis.
His Facebook page showed he also liked Playboy magazine and Russian tennis player Maria Sharapova. The page suddenly became unavailable on Saturday. "Sorry, this content isn't available at the moment," a message said.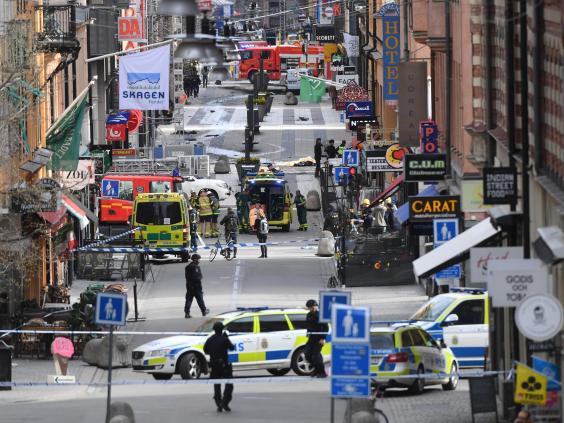 Mr Akilov worked at the construction company for a few months last year.
"He never expressed any radical or religious views. He was like any normal guy," the former co-worker at the company told Reuters.
He said that Mr Akilov's flatmate in Varberg, south of Stockholm, was devastated and moved out as soon as he heard reports Mr Akilov may have been involved in the attack.
A second person was arrested over the weekend, and four others were being held by police. None of them have been identified.
http://www.independent.co.uk/news/world/europe/stockholm-attack-rakhmat-akilov-suspect-isis-whatsapp-messages-sweden-lorry-truck-before-after-a7676011.html
See also:
Stockholm terror suspect boasted he had 'run over 10 people' in WhatsApp messages to Isil supporter
http://www.telegraph.co.uk/news/2017/04/10/stockholm-terror-suspect-boasted-had-run-10-people-whatsapp/
Additional reporting by Reuters
Tags: boasted he had 'run over 10 people', Chris Bevington, Isis supporters, Islamic state, killing four people by ramming a truck into crowds in Stockholm, Rakhmat Akilov, Stockholm lorry attack, Stockholm terror suspect, Stockholm truck attack, Whatsapp messages
This entry was posted on April 10, 2017 at 2:23 pm and is filed under Uncategorized. You can follow any responses to this entry through the RSS 2.0 feed. You can leave a response, or trackback from your own site.