Published July 11, 2017, 8:16 PM
By Agence France-Presse
Thailand's military government on Tuesday approved $5.2 billion to build the first stretch of a high-speed railway that will ultimately link Bangkok to southern China, a massive joint infrastructure project with Beijing that has been dogged by delays.
The project is part of China's huge regional infrastructure plan to build a high-speed rail network connecting the southern city of Kunming with Laos, Thailand, Malaysia and Singapore.
Construction has already begun in Laos but the Thai segment of rail has been stymied for years by tussles over financing, loan terms and protective labor regulations in the Southeast Asian kingdom.
The funding approval from Thailand's cabinet came after junta chief Prayut Chan-O-Cha invoked his absolute powers last month to clear a series of legal and technical hurdles standing in the way of the deal.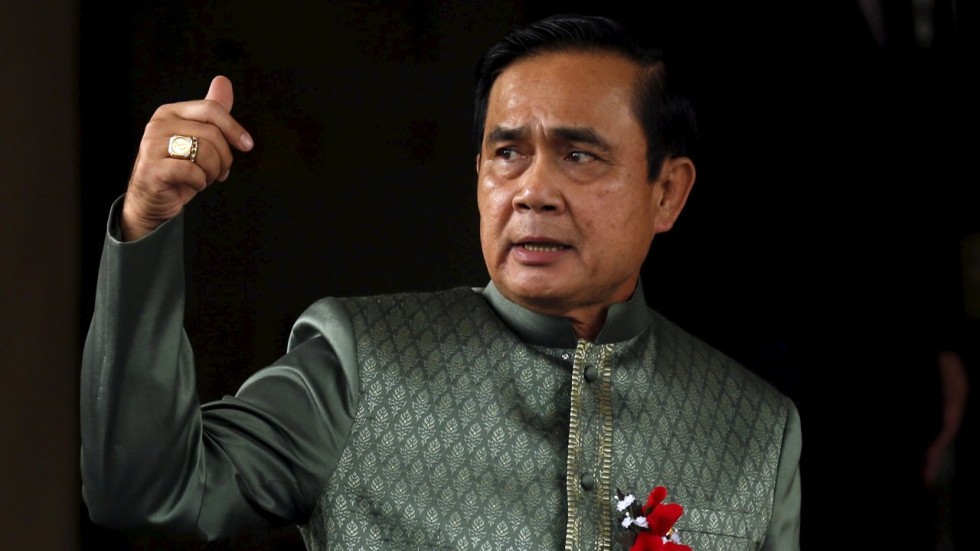 Prayuth Chan-ocha
"The Cabinet has approved phase one of the high speed railway… from Bangkok to Korat with 179 billion baht ($5.2 billion) budget for a four-year plan," said Kobsak Pootrakool from the Prime Minister's office.
The first stage of the high-speed line will run 250 kilometres (150 miles) between Bangkok and the northeastern province of Nakhon Ratchasima, also known as Korat.
The plan is to then extend the track to Nong Khai on the border with Laos.
Thailand will cover the construction costs but the vast majority of technical expertise will come from Chinese engineers — something that has disgruntled local firms who were angered by Prayut's decision to loosen restrictions placed on foreign engineers.
"Thailand will be responsible for the construction, while China will be responsible for design," Thai Transport Minister Arkhom Termpittayapaisith said Tuesday.
The rail deal is one of the biggest foreign investment projects in Thailand in years and is part of Beijing's 'One Belt, One Road' infrastructure drive which aims to revive ancient Silk Road trading routes.
China's largesse and increased investment presence in Asia comes as rival power the United States becomes more isolationist under President Donald Trump.
Thailand's junta has cosied up to Beijing since its 2014 power grab, shelling out billions on Chinese arms and welcoming investment from the regional superpower.
Tags: high-speed railway, Malaysia, Manila Bulletin, President Donald Trump, Singapore, Thailand, Thailand approves $5.2B for delayed China rail project
Related:
Laos failing to curb illegal wildlife trade — Vietnam, China, Thailand also criticized
China expects smooth railway cooperation with Indonesia, Thailand
Is China Railroading Kenya Into Debt? — People in Malaysia, Vietnam, Laos, Singapore, Thailand, The Philippines and Elsewhere Need to Take a Look
Ethiopia: New China Rail Line Connects Addis Ababa to the Red Sea state of Djibouti
Thailand in $67-Million Deal to Buy Armoured Personnel Carriers From China
Thai Junta to Invoke Executive Order to Kick-Start $5 Billion Rail Project With China — Angering Rights Groups, Environmentalists, Activists Worried About Government Debt
Pakistan scrambles to protect China's 'Silk Road' pioneers — Could China's Belt and Road Fail?
.
China is the nation gaining the most, so China should step up to pay for a greater share of the planned railway network, the Thai transport minister said less than a month agao
Lao-China railway project — Laos' central government in Vientiane assumes responsibility for compensation of people displaced by construction — High Speed Rail Will Go From China to Laos, Thailand, Malaysia and Singapore
Malaysia, Singapore team up on bullet-train project — China Railway Corp may have the inside track
Tags: $5.5 billion railway project with China, Article 44, Bangkok to Korat, Bangkok to Nakhon Ratchasima, Belt and Road, building on protected land, China, debt trap, environmental, executive order, Government debt, high-speed railway, infrastructure, Kenya, Kunming, Laos, link Bangkok to southern China, Malaysia, Manila Bulletin, Nong Khai, One Belt One Road, Pakistan, Philippines, Prayut Chan-O-Cha, Prayuth Chan-ocha, President Donald Trump, Rail Project With China, Silk Road, Singapore, Sri Lanka, Thai transport minister, Thai-Lao border, Thailand, Thailand approves $5.2B for delayed China rail project, Thailand-China railway project, Thailand's prime minister, Thais