A chart on the impact on jobs by the "Taylor Rule" is projected behind Federal Reserve Chair Janet L. Yellen as Democratic members of the House Financial Services Committee question her during the committee's hearing on Capitol Hill in Washington, Wednesday, July 12, 2017. (AP Photo/Jacquelyn Martin)
Federal Reserve chair Janet L. Yellen told Congress on Wednesday that the U.S. economy is gathering strength, warranting further gradual increases in the Fed's benchmark interest rate and a reduction in its balance sheet later this year.
In a measured statement delivered as part of a semiannual address, Yellen described an economy that appears generally strong, with continued job gains and low unemployment, but that is dogged by stubbornly low inflation.
Despite low inflation, the Fed has lifted interest rates twice this year, in March and June, bringing its benchmark rate to between 1 percent and 1.25 percent.
Read the Rest:
https://www.washingtonpost.com/news/wonk/wp/2017/07/12/stronger-u-s-economy-to-warrant-more-rate-hikes-yellen-says/?utm_term=.dc7c2ce59920
Related:
Fed's Yellen: 'Challenging' for US economy to grow by 3% — Gary Cohn, waiting in the wings, says his dyslexia is a gift
**********************************
KKR & Co., one of the world's biggest private equity groups, is forecasting a "mild" U.S. recession in the next two years even as one of President Donald Trump's key economic staff argues that sustained 3% growth is achievable.
The group's macro strategy team said that, while it can't see a "broad based" pullback in the U.S. economy, it is called for a "mild recession" in 2019 that would have similar attributes to the contraction seen in the early 2000s as opposed to collapse that followed the global financial crisis. KKR's team thinks slowing consumption from millennials, who will spend their cash on "experiences over things", will lead to deleveraging and argues that global financial assets "are somewhere between fair value and expensive."
"Our base view continues to be that the U.S. dollar is in a near-term lull before its last rally, likely driven by a U.S. recession in 2019," KRR's Henry McVey wrote. "From a valuation perspective, the U.S. dollar now appears overvalued on a real effective exchange rate basis while most other currencies are either undervalued or close to fair value, suggesting the longer-term trend is in favor of a weaker U.S. dollar."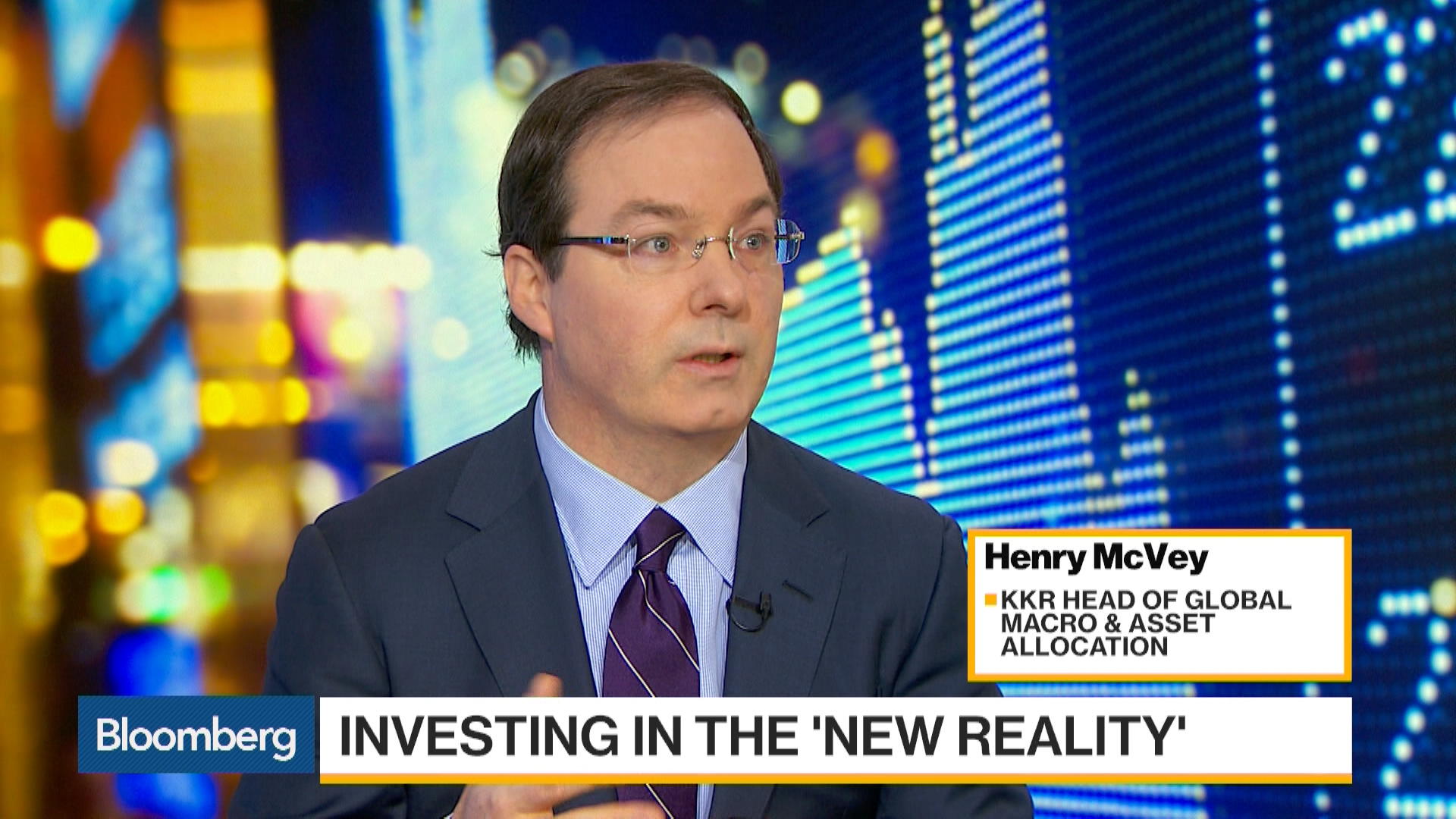 The dollar index, which measures the greenback's strength against a basket of six global currencies, is trading at its lowest levels in nine months as investors trim bets on faster rate hikes from the U.S. Federal Reserve as inflation slows and economic data points to uneven growth. At the same time, global stocks hit a record high Friday, with equity values topping $76.3 trillion, a figure that is more than 100% of worldwide GDP.
Interestingly, the KKR recession call — which is firmly out-of-step with Wall Street's expectations — comes as Mick Mulvaney, President Trump's White House budget director, argues that the administration's 3% GDP growth target will generate and extra $2.9 trillion to the federal government's tax coffers and add more than $7 trillion to the wages of American workers.
"For merely suggesting that we can get back to that level (3% growth), the administration has been criticized as unrealistic. That's fine with us," Mulvaney wrote in a Wall Street Journal editorial. "We heard the same pessimism 40 years ago, when the country was mired in "stagflation" and "malaise." But Ronald Reagan dared to challenge that thinking and steered us to a boom that many people thought unachievable."
U.S. economic growth was measured at an annual rate of 1.4% in the first three months of this year, the Commerce Department said on June 29, the slowest since the second quarter of 2016, but firmly ahead of the 0.7% estimate published in April. The New York Federal Reserve's most recent GDP estimate for second quarter growth, published on July 7, suggests the economy will grow at a 1.9% pace before slowing to around 1.78% in the three months ending in September.
https://news.thestreet.com/independent/story/14228897/1/kkr-sees-mild-recession-in-2019-amid-signs-that-global-financial-assets-are-overvalued.html
Tags: American workers, Donald Trump, Federal Reserve, global stocks, Henry McVey, Interest Rates, Janet Yellen, KRR, Mick Mulvaney, President Trump's White House budget director, U.S. dollar, U.S. economic growth, U.S. recession in 2019