The House Minority Leader calls news of Mr Kushner's meeting with a Russian lawyer 'deeply disturbing'
By Emily Shugerman New York
The Independent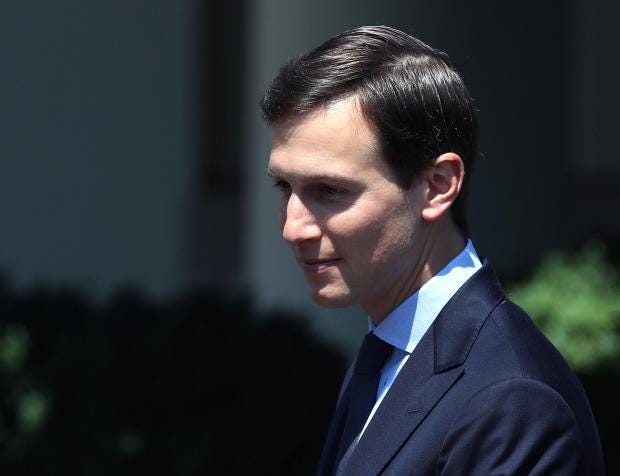 The top Democrat in Congress has called upon the White House to revoke senior presidential adviser Jared Kushner's security clearance, in the wake of startling revelations about his contact with a Kremlin-connected lawyer.
"The revelation that the Trump Campaign eagerly intended to possibly collude with Russia is deeply disturbing," House Minority Leader Nancy Pelosi said on Twitter. "Jared Kushner's security clearance must be immediately revoked."
The statement echoes the sentiments of several members of Congress. Politicians in both parties have been increasingly suspicious of Mr Kushner in recent days, after it was revealed that he took part in a meeting with a Russian lawyer during the Trump campaign.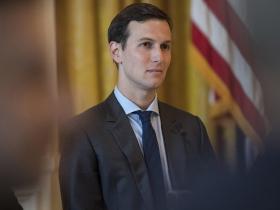 Donald Trump's son, Donald Jr, admitted earlier this week to organising a meeting with a woman described to him as a "Russian government lawyer," who claimed to have "official documents and information that would incriminate Hillary [Clinton] and her dealings with Russia".
Mr Kushner and Trump campaign manager Paul Manafort also attended the June 2016 meeting, though Mr Trump Jr maintains Mr Kushner left after only a few minutes.
The meeting came to light only after Mr Kushner submitted his updated security clearance form, which includes a list of all foreign contacts. Mr Kushner has revised the form three separate times, adding 100 previously undisclosed contacts, The New York Timesreports.
Several members of Congress are now calling for Mr Kushner's resignation.
Democratic Senator Chris Murphy suggested Mr Kushner should lose his position for leading the President to falsely claim that no one in the Trump campaign had made contact with Russian officials.
"You don't think the Republicans would be calling for the resignation of an Obama official who allowed the president and vice president to openly lie about a major national security issue?" Mr Murphy asked reporters. "He watched his father-in-law on TV say no one in [Trump's] campaign talked to the Russian government."
Senator Brian Schatz and Representative Don Beyer have also called for Mr Kushner's resignation.
Obama-era ethics expert Norm Eisen told the Guardian that news of the meeting "puts [Mr Kushner] on the hook for false statements liability, possibly".
"The pattern of omission by Mr Kushner and others in Donald Trump's circle of their Russia connections increasingly points to a consciousness of guilt," he added.
The senior adviser's contacts with Russian officials have been a topic of concern since May, when Reuters reported that he had omitted at least three contacts with Russian Ambassador Sergey Kislyak from his security form.
At one of these meetings, according to The Washington Post, Mr Kushner and Mr Kislyak discussed setting up a private back channel between the White House and the Kremlin.
Mr Kushner has reportedly been under scrutiny by the FBI since these meetings were revealed. According to The New York Time she is now a more prominent figure in the Senate investigation into Russian meddling in the US election as well.
Mr Kushner is expected to cooperate with the Senate and House Intelligence Committees in their investigations over the next several weeks.
In the meantime, colleagues tell The Times, Mr Kushner has kept up his regular work schedule, meeting with the President's Middle East envoy and planning for high-level economic talks with China.
The White House has declined to say whether Mr Kushner's security clearance is active.
Tags: FBI, Jared Kushner, Jared Kushner's security clearance, Kislyak, Kislyak discussed setting up a private back channel between the White House and the Kremlin, Kushner's meeting with a Russian lawyer 'deeply disturbing', Nancy Pelosi, Russian email scandal, Sergey Kislyak
This entry was posted on July 15, 2017 at 5:21 am and is filed under Uncategorized. You can follow any responses to this entry through the RSS 2.0 feed. You can leave a response, or trackback from your own site.