China places Wanda under unprecedented scrutiny, closes off most loan options
By Xie Yu
South China Morning Post
Monday, 17 July, 2017, 2:58pm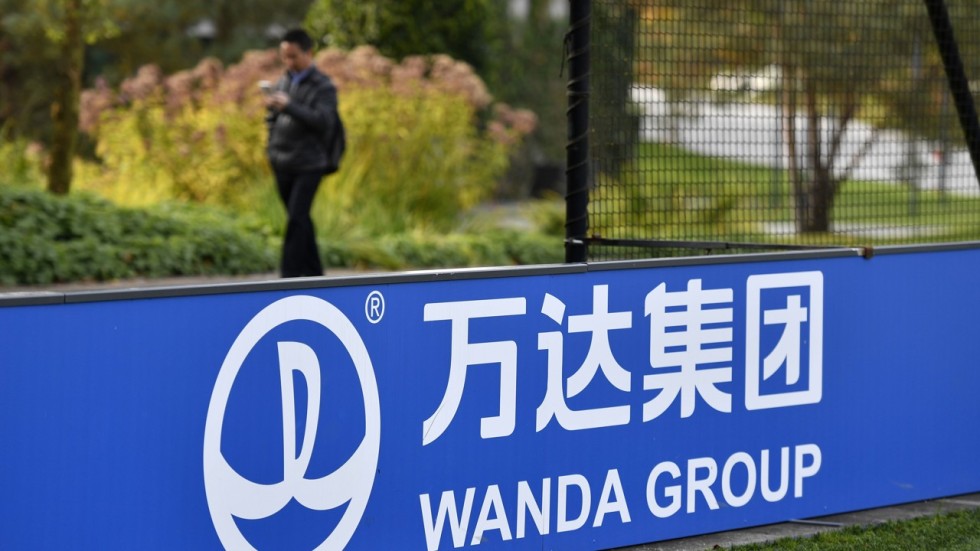 China's bank regulator has instructed the country's largest state-owned lenders to put six of magnate Wang Jianlin's overseas acquisition projects under an unprecedented level of scrutiny, because they have touched a red line concerning foreign investments, according to several sources familiar with the matter.
Four of the six purchases have closed. Of the two uncompleted acquisitions, Chinese government departments have been ordered to not approve any loan applications or foreign currency exchanges, for completing the deals, based on verbal instructions delivered at a June 20 meeting summoned by the China Banking Regulatory Commission in Beijing, according to sources familiar with the briefing.
Three reasons why Wanda gave up on boast to beat Disneyland
Chinese banks are instructed to not lend any money to the four acquisitions that have closed, according to the briefing, made available to the South China Morning Post.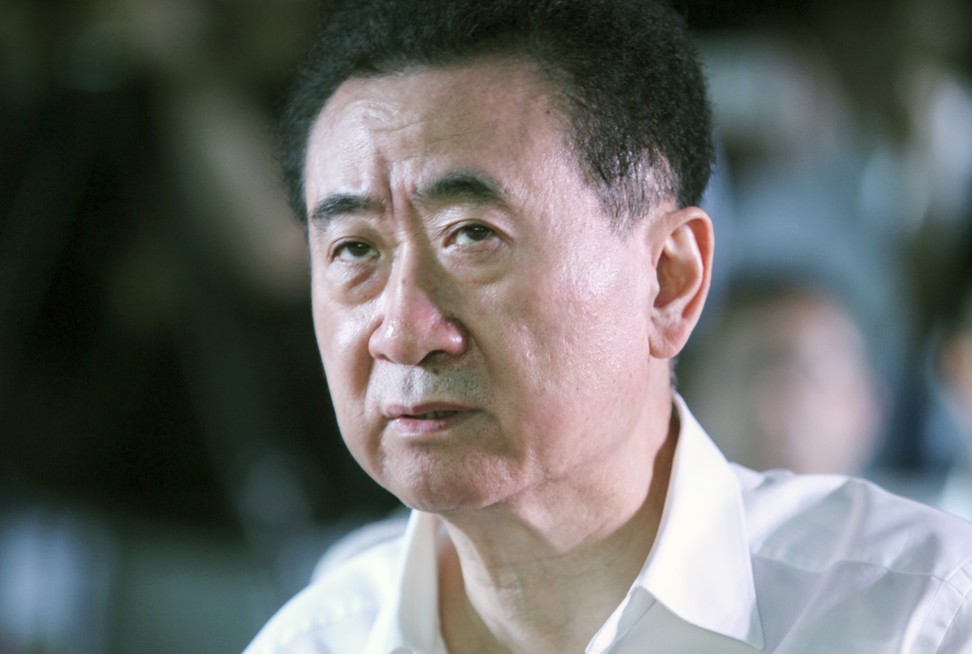 Those projects are forbidden from injection into any of Wanda's China-listed companies, and Wanda is barred from injecting any funds, or conducting any form of financial restructuring involving these assets, if they encounter operational difficulties, according to sources present at the June 20 meeting.
Watch: Wang Jianlin's November 2015 speech to the Harvard Business School
The unprecedented instructions would close off any available avenue of financing for the highly leveraged Wanda, which may have contributed to Wang's decision last week to sell the majority of his hotel and theme park holdings — including a Harbin park that he'd opened barely two weeks earlier — to Shanxi magnate Sun Hongbin for US$9.3 billion, in what would turn out to be the largest single real estate sale in China's corporate history.
China's wealthiest man sells hotel portfolio for US$9.3 billion
Wang could not be reached to comment. A Wanda Group spokesman in Beijing declined to comment.
Wanda, founded in 1988 by Wang as a provincial developer in the coastal city of Dalian, has evolved into one of China's biggest asset buyers around the world, in the process turning the 62-year-old former soldier into the country's wealthiest businessman.
What's in Wanda, Sunac after China's biggest property deal?
Through a string of offshore acquisitions that began in 2012, Wanda is now the world's largest cinema operator, owning 8,200 screens all over the globe. It owns a yacht builder, a Spanish football club, a Hollywood movie studio, a string of shopping malls, hotels and theme parks across China, and the global rights to the Iron Man triathlon races.
The world took notice of Wang's worldwide shopping spree. Harvard invited Wang to speak, twice. At a November 2015 speech to the Harvard Business School, Wang admitted that one of the shareholders in at least one of his unlisted units included Deng Jiagui, the brother in law of Chinese president Xi Jinping. Deng invested in a 2009 rights issue by Dalian Wanda Commercial Properties Co., and sold it before the company's December 2014 listing in Hong Kong, Wang said at Harvard.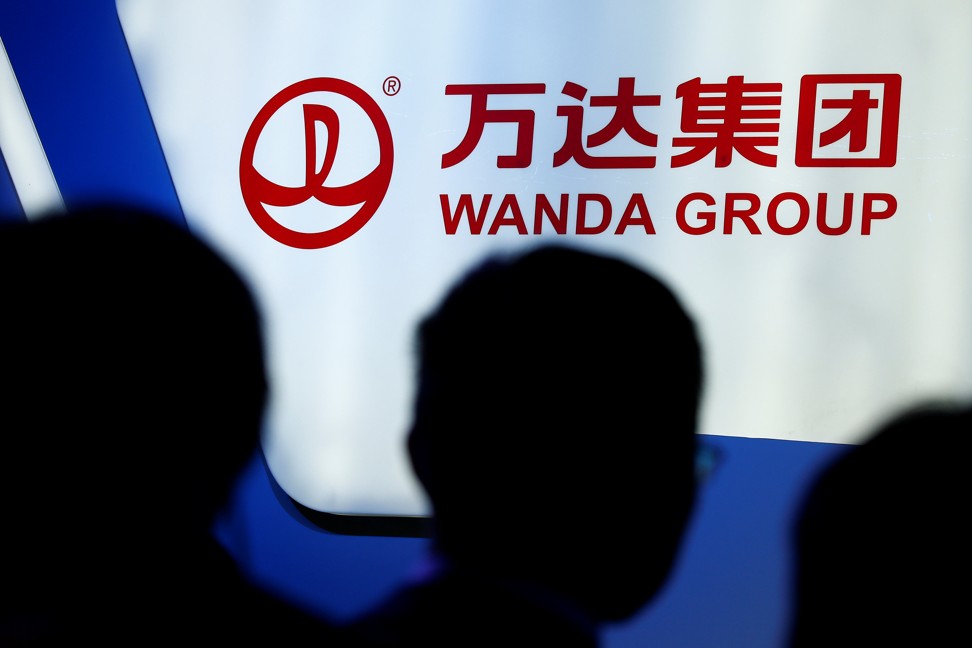 That may have raised the ire of the Chinese government, which was then half way through a campaign to crack down on corruption, influence peddling and any form of financial misconduct.
Wanda wasn't the sole Chinese company to be put under the spotlight. The Anbang Group, Fosun Group, HNA Group and a Zhejiang-based company called Rossoneri Sport Investment have also been singled out for scrutiny.
China's banking regulator orders loan checks on Wanda, Fosun, HNA, others
Of the six projects singled out by the bank regulator, at least two are for cinemas abroad, which would dent Wang's ambition to control one in every five of the world's cinema screens by 2020. They include the US$930 million acquisition announced in January for the Nordic Cinema Group, which owns 664 screens in 118 cinemas in Sweden, Finland, Norway, Estonia, Latvia and Lithuania. Also under scrutiny is the US$1.1 billion purchase of Carmike Cinemas, the fourth-largest American cinema operator, with 2,954 screens in 41 US states.
Watch: Wang Jianlin's interview with the Ash Center for Democratic Governance & Innovation at the Harvard Kennedy School
Wanda Commercial was delisted in Hong Kong on September 20 last year. Wang promised investors he'd list the developer's assets on an exchange in mainland China, where the Shanghai bourse trades at a price-earnings ratio that's four times higher on average than its stock in Hong Kong.
China's richest man builds the world's biggest indoor ski resort
S&P Global Ratings on Monday placed the company's BBB- long term corporate credit rating on watch, with negative implications.
"We placed the ratings on CreditWatch to reflect the risks that Wanda Commercial's unexpected sale of its tourism projects and hotels could weaken its business position and have an uncertain impact on leverage," according to the agency.
With reporting by Summer Zhen in Hong Kong, Zheng Yangpeng in Beijing.
http://www.scmp.com/business/companies/article/2102933/china-places-wanda-under-unprecedented-scrutiny-closes-most-loan
Tags: Anbang Group, Carmike Cinemas, China, China Banking Regulatory Commission, China's banking regulator, Chinese government, cinema, cinemas, corruption, CreditWatch, Dalian Wanda Group, Estonia, financial misconduct, Finland, Fosun Group, Harbin Wanda Cultural Tourism City, HNA Group, Hong Kong, Latvia, Lithuania, Nordic Cinema Group, Norway, not approve any loan applications or foreign currency exchanges, overseas acquisition projects, Rossoneri Sport Investment, S&P Global Ratings, Sunac China Holdings, Sweden, touched a red line concerning foreign investments, Walt Disney Co, Wanda, Wanda Commercial, Wanda Group, Wanda Properties International, Wanda's real estate transactions, Wanda's China-listed companies, Wang Jianlin