David Davis is the preferred choice among Tory members to replace Theresa May as leader, but the race is wide open, according to the most comprehensive measure of party opinion since its disastrous election campaign.
The Brexit secretary was identified by just over a fifth of Conservative members asked to name their favoured successor to May, ahead of foreign secretary Boris Johnson, who still retains support among the rank and file. However, the level of support for both men was well below that of members who said they did not know or could not choose a successor, confirming the belief among MPs that a relatively unknown candidate could emerge over the next two years to seize the crown.
The revealing survey of more than 1,000 Tory members, shared exclusively with the Observer, follows weeks of infighting and briefings fuelled by uncertainty over May's future. Tory MPs are now beginning what will be a febrile summer recess, with some fearing that a leadership contest could be triggered in the autumn.
The survey was carried out as part of the Party Members Project, funded by the Economic and Social Research Council. It shows that 21% of members backed Davis, 17% backed Johnson and 26% did not know or opted not to choose any candidate. Party members are reluctant for May to stand down now – with 71% backing her to stay and 22% saying she should quit.
A distant third behind Davis and Johnson was backbencher Jacob Rees-Mogg, the Brexit-supporting traditionalist whose occasional recourse to Latin and unapologetic Conservative messages is turning him into a cult figure. Rees-Mogg secured the backing of 6% of members. He was among more than 30 other names put forward by members as potential successors to May, an indication of the wide-open nature of the race to replace her.
Several MPs have told the Observer that they are desperate for a "Where have you been all my life?" candidate to re-energise the party, which was stunned by losing its majority at the last election. While most MPs are anxious to avoid a leadership contest until Britain's Brexit negotiations have been completed, some believe that there is a danger of Davis supporters provoking a battle this autumn, around the time of the party's conference. One senior MP said: "Everyone knows that we have a problem to address and most people hope it will be done in a timely and decent way."
However, the jockeying for position has caused such anger that senior party figures are already certain they could quickly gain more than 100 signatures in support of a candidate to run against Davis and avoid a coronation.
Read the rest:
https://www.theguardian.com/politics/2017/jul/22/david-davis-theresa-may-conservative-leadership
**************************************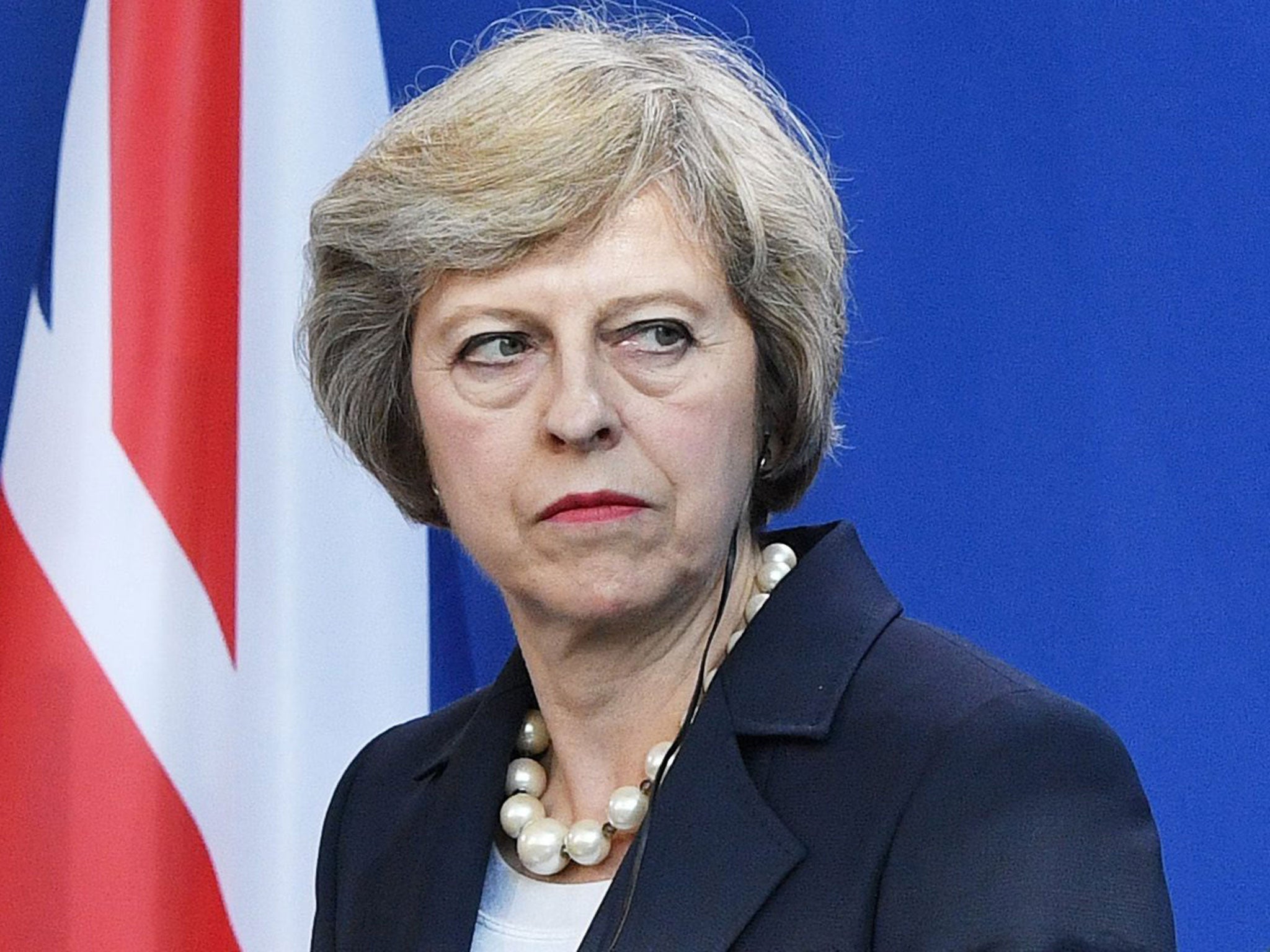 Theresa May EPA
May herself has been made powerfully aware that no one wants to hear her new stuff. This week Britain had a queen's speech that was so thin on policy I'm surprised they didn't pad it out with a dream sequence (unless that's the Brexit bit). You can tell the Conservative Party is out of control because all manner of apparitions have escaped its ghost-containment unit.
Broadcasters who've spent a year being told Andrea Leadsom can't come to the phone because she's trapped under something heavy are now able to put her on the telly several times a day. Leadsom's media appearances are outstripped only by those of the former party leader Iain Duncan Smith, who has emerged from wherever the Tories hid him, and is now peddling a brilliantly knowing form of self-satire. At least, I think that's what happening. There's no other reasonable explanation for a man who'd be intellectually outgunned by any of the runners at Royal Ascot this week deciding to launch an attack on "silly people in the Conservative party with big mouths and small brains".
***
Today, Davis is the UK's man at the Brexit negotiating table, and would doubtless assure you those days were just a distant mammary.
Second favourite is Boris Johnson, the foreign secretary, who this week said he wouldn't be running for the leadership until 2019, when the help will have cleaned up his Brexit mess. (I paraphrase slightly.) What a shame to see someone stifle his own ambition in this self-effacing sort of way. Lean in, mate. Then again, perhaps Johnson's reticence was influenced by his coach-crash interview with Eddie Mair on BBC Radio 4 this week.
And yet, because Johnson remains Britain's foremost stupid-person's-idea-of-a-clever-person, some believe he dun it on purpose. If I understand this theory correctly, Johnson deliberately sabotaged himself this week because he knows that the favourite never wins in a Tory leadership contest. So when he sounded like someone wantonly clueless who'd rather refresh his odds on Betfair than consider discrimination against black people in the criminal-justice system, it was all careful calculation. Mmm.
Moving on, we come to Philip Hammond, the chancellor of the exchequer, who will have marked himself as a relatable choice with his explanation of why Britain needed to transition gradually out of the European Union. "When you buy a house, you don't necessarily move all your furniture in on the first day you buy it." Two things, Phil. 1: Yes you do. 2: It's slightly fascinating that anyone's takeout from the past few weeks could be the universality of a home ownership metaphor. I mean, really? Really?
Read the rest:
https://www.irishtimes.com/news/world/uk/boris-johnson-for-uk-pm-or-david-bra-size-davis-place-your-bets-1.3132694
*************************************
Tory grassroots figures call for Theresa May to consider quitting by Christmas
Theresa May must consider quitting before Christmas, grassroots Tories have told The Sunday Telegraph amid concerns her leadership instability is undermining Brexit.
Leading voices among Tory activists have said the Prime Minister's authority will never recover from the election flop and called for a swift leadership change.
They want Mrs May to spend her summer break, which starts this week, planning a transition that would see a colleague take over without a leadership race.
One activist group leader said Mrs May was politically "crippled", while a cabinet minister's local party chairman called on her to go within months.
.
.
.
Tags: Amber Rudd, Andrea Leadsom, Boris Johnson, Brexit, Britain, David Davis, England, Jacob Rees-Mogg, Philip Hammond, Theresa May, Tory MPs, UK