Treasury secretary urges Congress to raise debt limit before August recess
.
July 26, 2017 11:12 a.m. ET
Treasury Secretary Steven Mnuchin said Wednesday his agency's efforts to conserve cash until Congress raises the federal borrowing limit impose a "significant" cost on taxpayers.
Government debt hit the borrowing limit in mid-March, and the Treasury has been using these "extraordinary measures" since then to raise cash to keep paying the government's bills on time.
Testifying before a Senate panel Wednesday, Mr. Mnuchin…
https://www.wsj.com/articles/mnuchin-says-treasurys-effort-to-conserve-cash-is-costing-taxpayers-1501081957
****************************************
Mnuchin Cautions Congress About Cost of U.S. Debt-Limit Impasse
By Randy Woods
Bloomberg News
July 26, 2017, 11:57 AM EDT
He reiterates that government can finance itself through Sept.

Maneuvers employed to keep paying bills have a 'real cost'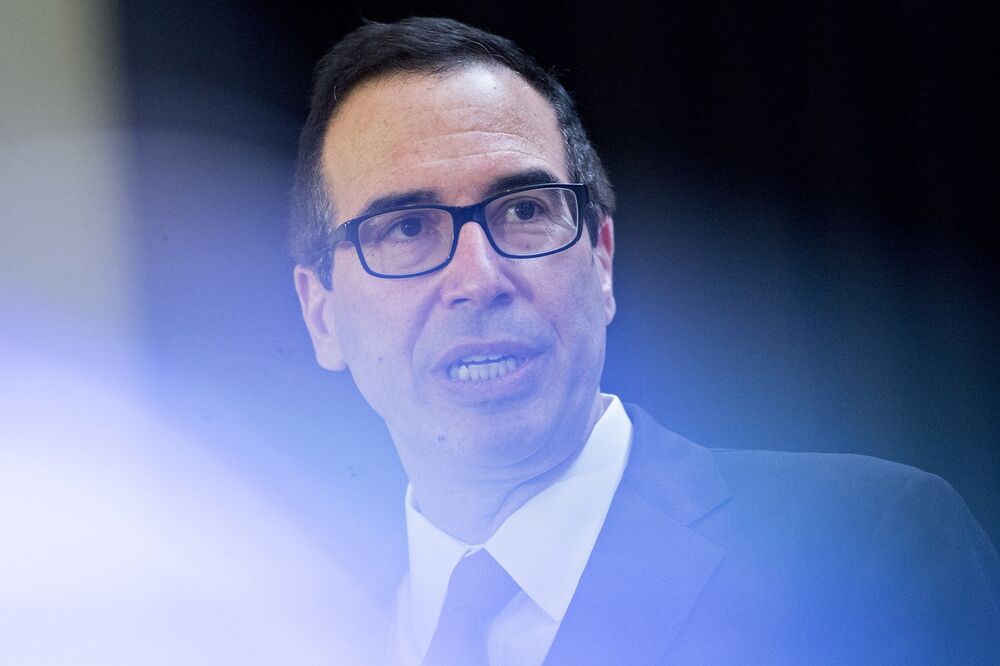 U.S. Treasury Secretary Steven Mnuchin warned lawmakers that there's a cost to delaying an increase to the government debt limit and said prolonging the decision burdens taxpayers and creates unease among investors.
While the secretary reiterated that the government can finance itself through September, he urged lawmakers to raise the debt limit as soon as possible.
The government has been relying on special accounting maneuvers since March to stay under the nearly $20 trillion current debt cap.
Aside from the "implied cost" of market uncertainty, special measures to stave off a default have pushed up interest rates for some government borrowing, Mnuchin told a Senate Appropriations subcommittee on Wednesday.
The Treasury is using cash-management tactics such as suspending investments in pension funds for federal workers.
"There is a real cost to doing that," he said. "There is also an implied cost of uncertainty into the market. And the longer we wait, the more that uncertainty will be."
Mnuchin's comments increase pressure on lawmakers to act on the government's borrowing authority, amid lawmaker wrangling over President Donald Trump's key legislative goals like health-care reform and a tax overhaul. Mnuchin on Wednesday repeated that the U.S. must honor its debt obligations as the world's reserve currency.
Mnuchin has called on Congress to pass a "clean" debt-ceiling increase — without any policy riders. White House budget director Mick Mulvaney, backed by conservatives in the House, has suggested using the bill to try to force Democrats to accept spending cuts.
The Congressional Budget Office estimates the Treasury can fund the government through early- to mid-October under the current borrowing limit.
https://www.bloomberg.com/news/articles/2017-07-26/mnuchin-cautions-congress-about-cost-of-u-s-debt-limit-impasse
Tags: borrowing limit, Congress to raise debt limit before August recess, debt, Mnuchin, paying the government's bills on time, taxpayers, Treasury Secretary Steven Mnuchin, Treasury secretary urges Congress to raise debt limit before August recess