Xi Jinping, commander-in-chief of the world's largest army, inspects 12,000 troops and an array of state-of-the-art military hardware
By Catherine Wong
South China Morning Post
 Sunday, July 30, 2017, 2:29pm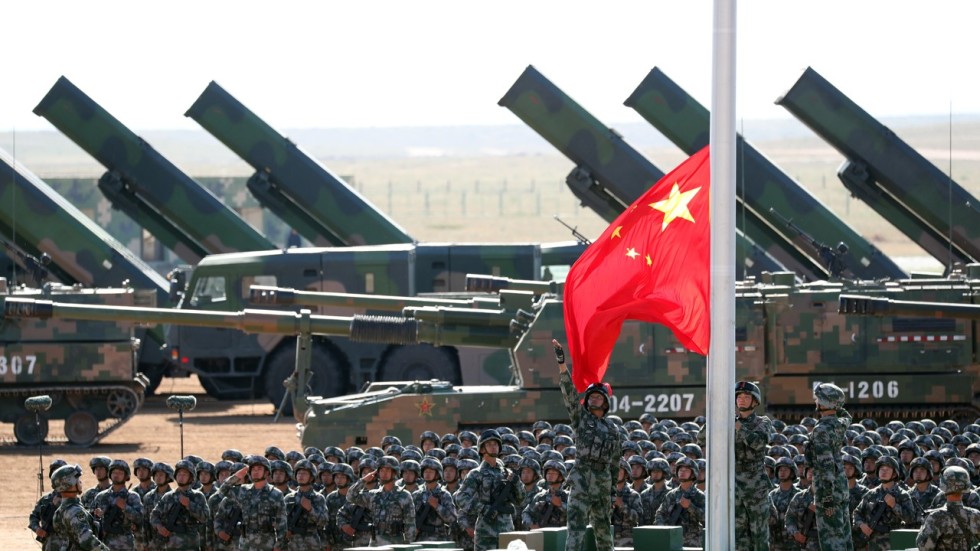 China staged an unprecedented "combat style" military parade at its biggest training base in Inner Mongolia on Sunday to mark the 90th anniversary of the People's Liberation Army.
Xi Jinping, China's president, military commission chairman and the commander-in-chief of the world's largest army, inspected 12,000 military personnel and the country's latest military devices, 40 per cent of which were displayed to the public for the first time.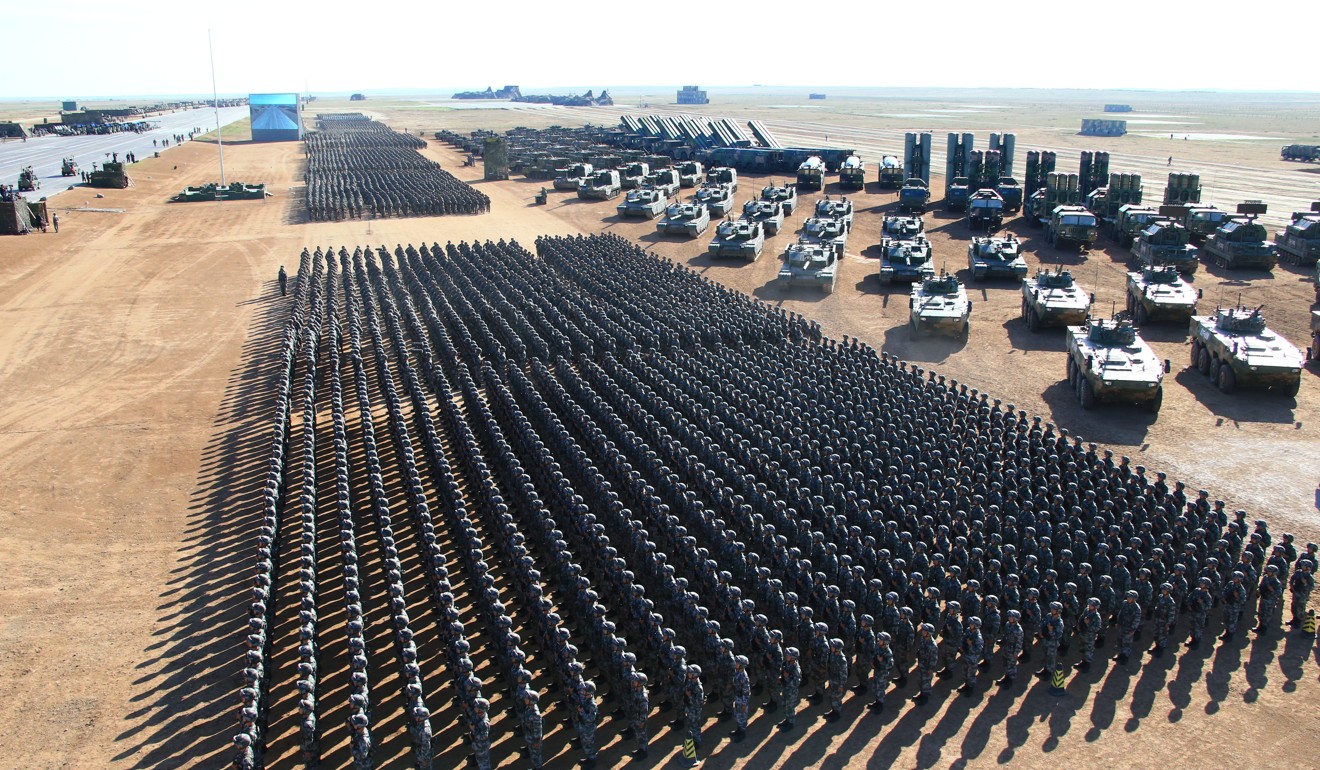 The parade took place at Zhurihe Combined Tactics Training Base, 400km northwest of Beijing.
Xi wore a camouflage uniform, marking the first time a Chinese leader has worn such a uniform in a military parade.
Soldiers shouted "Zhu Xi Hao", or "salute to the chairman", to him.
It was the first time a top Chinese leader has inspected a parade at the training centre, known as China's answer to the Fort Irwin National Training Centre of the United States.
Most of China's previous military parades have been held at Tiananmen Square in the heart of Beijing.
Since Xi took power five years ago, he has already presided over another major military parade in 2015 to mark the 70th anniversary of the victory of China's war with Japan.
8 things to know about China's biggest army training base
Xi presided over a smaller military parade in Hong Kong last month to mark the 20th anniversary of China's regaining sovereignty over Hong Kong.
A war game is expected to be broadcast live after the parade.
http://www.scmp.com/news/china/diplomacy-defence/article/2104622/china-shows-military-muscle-unprecedented-parade
Related:
China: Xi Jinping Inspects Troops At Army Day Parade in Inner Mongolia
Tags: Army Day, Central Military Commission, China, China dream, China's economy, China's military, Chinese military, East China Sea, great rejuvenation of the Chinese nation, H-6K bombers, Inner Mongolia, J-15 fighters, J-20 stealth fighter, Japan, People's Liberation Army, PLA, South China Sea, Taiwan, Xi Jinping, Zhurihe Combined Tactics Training Base, Zhurihe training base