Unless member states can put their common causes above their narrow internal political interests, global powers such as China, India and the US will continue to run roughshod over their agenda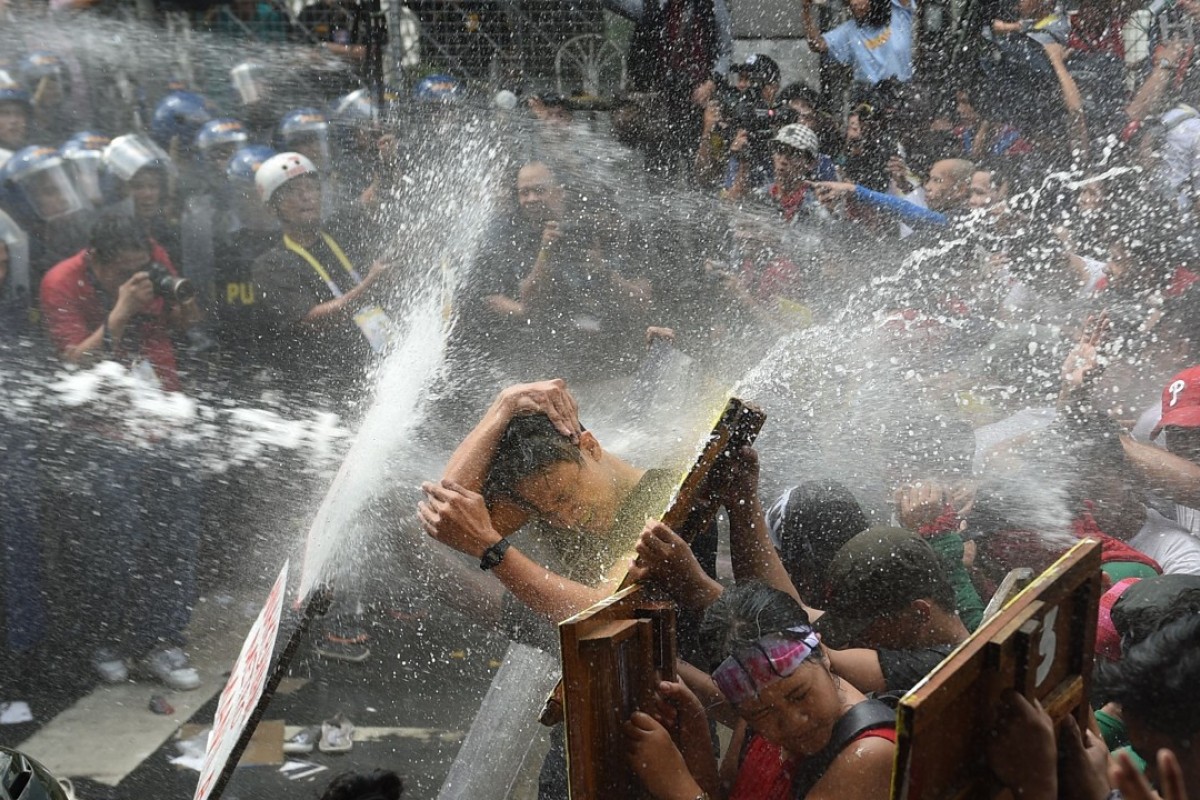 Riot policemen and protesters clash as they try to march to the Asean Summit venue in Manila. Photo: AFP
Does the Association of Southeast Asian Nations (Asean) still matter after half a century? Against the backdrop of global and regional politics, with security and economic architecture oscillating unpredictably in search of a new equilibrium, this question takes on greater importance today than it did when the organisation was founded in 1967 at the height of the cold war.
In the next decade, Asean's destiny depends on how adroitly it positions its norms, values, and purpose in an increasingly uncertain world, where an Asia dominated by China cannot be foreclosed.
The South China Sea test
In particular, the South China Sea disputes are a severe test of Asean's unity, purpose and resolve. China, Taiwan, Vietnam, the Philippines, Malaysia and Brunei all have competing claims over the strategic waterway where an estimated US$5 trillion in global trade passes through annually. It is also home to rich fishing grounds and an indeterminate wealth of oil, gas and other natural resources in the deep seabed.
China insists on bilateral deals with other nations, leveraging on its size and clout. This can complicate sovereignty disputes given the web of overlapping territorial claims. The importance of a multilateral agreement cannot be understated, and whether Asean member states can think and act collectively is an ongoing challenge.
Earlier this year, a framework agreement between China and Asean on the Code of Conduct (COC) in the South China Sea marked a significant step forward in cooling tensions in the region, where the test of wills and military gamesmanship have often threatened to boil over.
To be clear, the COC will not resolve the long-standing disputes over the South China Sea. But it will provide an agreed, rules-based framework for disputants to engage each other and prevent differences from spiralling into overt conflict.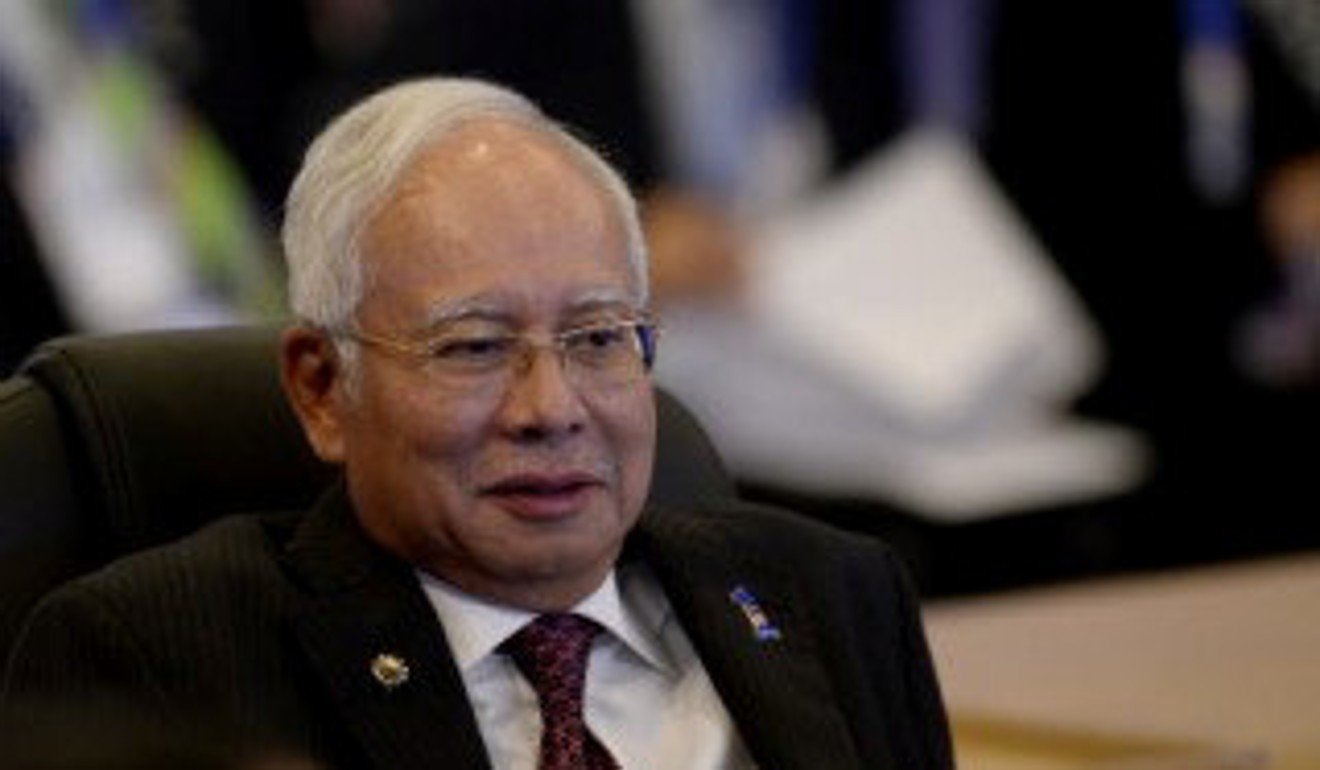 Negotiations for the COC are likely to commence in 2018, and Singapore – Asean chair for 2018 – will seek to ride on the momentum to nudge member states and China towards a good start and steady progress.
Regardless, Asean's relationship with China and the United States should not be defined narrowly by the South China Sea. Instead, claimant states and the US must not lose sight of the larger picture and the greater benefit that comes from substantive cooperation on multiple fronts. To do so, Asean has to catalyse collective and purposeful engagement on the South China Sea by all stakeholders.
Resolution, if even possible, will take decades, but it is crucial that the territorial disputes do not get in the way of regional progress and development as well as peace and stability.
Trust – and confidence – building are critical in seeking common ground on the South China Sea. The COC is fundamentally about confidence building. This can facilitate exploring bold modes of cooperation in the disputed waters. Rather than a high stakes, winner-takes-all approach, claimant states can engage in path-breaking resource sharing and collective responsibility in keeping the waterway open and safe.
Given the apparent competing interests and objectives, it will be a delicate balancing act. But there is no alternative to China and the US engaging purposefully with Asean and with each other. This can also give renewed impetus to "Asean centrality" – the notion that Asean's focus stays fixed on Southeast Asian affairs, particularly with respect to security matters.
However, Asean centrality is increasingly moulded by external players. In the years ahead, how resilient and robust Asean's norms, values, and purpose are will determine whether Asean remains relevant and effective as the regional organisation for Southeast Asia.
Economic Integration
During Asean's 40th anniversary in 2007, amid growing concerns of organisational atrophy and irrelevance, the Asean Charter came into being. This constitutional document was intended to herald greater achievements such as the "Asean Community", which comprises the economic, political-security, and socio-cultural communities.
Over the past decade, however, Asean's community building has been patchy at best, often taking a back seat in the face of member-states' domestic priorities. Even the touted establishment of the Asean Economic Community in 2015, a major milestone in the regional economic integration blueprint, failed to mask the reality that economic integration remains an aspiration. Probably the only clear success thus far has been the reduction of tariffs among member countries – about 99 per cent of tariff lines have been reduced to zero.
Asean needs to urgently unleash its economic potential so that it is in control of its economic destiny, and not reliant on China's growth and America's largesse. In 2014, Asean was the third largest economy in Asia and the seventh largest in the world. Asean's combined gross domestic product is likely to reach US$8.1 trillion in 2030, up from the current US$2.6 trillion. This will make Asean the fourth-largest economy in the world.
Asean and its member states have to keep their eyes on the prize; peace and stability as prerequisites for sustained growth, development and prosperity. This means enhancing Asean's relevance in regional geopolitics and capitalising on the growing middle-class economy of the Asia-Pacific.
Asean will have to raise the level of practical cooperation between the region and major powers, including China, the US, Japan and India, all of which are Asean's dialogue partners. Economic cooperation can help foster deeper ties and develop cross-cutting stakes in Southeast Asia. Asean and its stakeholders must not lose sight of that, even as economic nationalism rears its ugly head globally.
Existential irrelevance
In 1967, the forward-looking leaders of Indonesia, Malaysia, the Philippines, Singapore and Thailand recognised that there was much to be gained from the limited pooling of their countries' sovereignties through Asean. The alliance has since grown from five to 10 member states with the inclusion of Brunei, Cambodia, Laos, Myanmar and Vietnam.
In his memoirs, Singapore's first prime minister Lee Kuan Yew, who was a strong proponent of Asean, had presciently put forth that Asean's unspoken objective "was to gain strength through solidarity ahead of the power vacuum that would come with an impending British and later a possible US withdrawal". The geopolitical realities and challenges have evolved and are evolving two generations on. Even if there is no US withdrawal, a new China-dominant security and economic order is already in the making and challenging the status quo that Asean has become complacently accustomed to.
China's status, power and rise is accompanied by a more assertive and ambitious foreign policy under President Xi Jinping, made abundantly clear at October's 19th Communist Party National Congress. US President Donald Trump's "America First" foreign policy posture inevitably casts grave doubts on American resolve and commitment to the region's security and interests, which for long has been taken for granted in Southeast Asia.
This apparent waxing and waning of Chinese and American power respectively puts Asean in uncharted territory. How it negotiates the US-China power politics will determine whether Asean is central or peripheral in its own backyard.
Despite past successes, an irrelevant Asean is not a foregone conclusion. Singapore's Foreign Minister S. Rajaratnam had said at Asean's founding that, "if Asean does not hang together, they shall be hung separately". To be nimble, relevant, and effective, Asean member states must resist individual and collective navel-gazing, and instead recommit to regional solidarity through being a visionary and cohesive bloc.
http://www.scmp.com/week-asia/politics/article/2119377/opinion-asean-turns-50-wake-me-when-its-over
Eugene K B Tan is associate professor of law at the School of Law, Singapore Management University
Tags: ASEAN, China, China-dominant security and economic order, code of conduct, Duterte, India, Indonesia, Malysia, Najib, Philippinrs, Singapore, South China Sea, Taiwan, Thailand, United States, US, Vietnam, Widodo
This entry was posted on December 27, 2017 at 8:43 pm and is filed under Uncategorized. You can follow any responses to this entry through the RSS 2.0 feed. You can leave a response, or trackback from your own site.