The Independent
President Donald Trump is making a decision on whether to extend sanctions relief agreed to under the nuclear deal
By Mythili Sampathkumar New York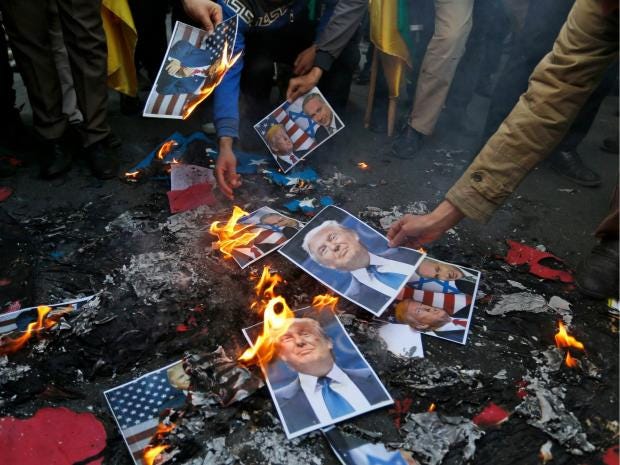 Treasury Secretary Steve Mnuchin said he expects "new sanctions on Iran" as US President Donald Trump was expected to decide on whether to extend sanctions relief to the country under the 2015 nuclear deal.
Mr Mnuchin said during a news conference at the White House:  "We continue to look at [the sanctions]. We've rolled them out and I think you can expect there will be more sanctions coming."
In October, the President decided not to re-certify the historic deal, signed by Iran and six world powers – a signature foreign policy achievement by predecessor President Barack Obama.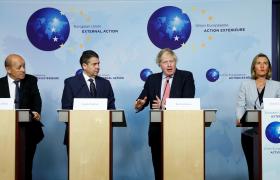 It opened the door for harsher economic sanctions to be placed on the country, the mitigation of which was a key inducement for Iran to comply with the deal.
Tehran had pledged to rein in its nuclear program in return for some easing of those economic restrictions imposed on it by the US, the United Nations, and European Union.
European allies have urged the President to extend the sanctions relief in order to save the deal.
Mr Trump also spoke to French President Emmanuel Macron on the phone today as well.
The pair discussed a number of topics, including the Iran deal.
Mr Macron appeared to have tried appealing to Mr Trump's displeasure with the enforcement of the deal while pushing for continued sanctions relief.
"The proper implementation of the agreement should be accompanied by a strengthened dialogue with Iran on its ballistic program and its regional policy, in order to guarantee better stability in the Middle East," Mr Macron's office said in a statement about the call.
In one possible compromise, Mr Trump could choose not to reimpose the sanctions that were eased under the nuclear deal but punish Iran on other matters.
One US official told Reuters that if that was the case, the administration would impose new, targeted measures against Iranian businesses and people.
Under Secretary of State Steve Goldstein said he expected Mr Trump to decide on whether to continue sanctions relief for Iran on 11 January, but uncertain about when the announcement would be made.
Mr Trump's decision will come on the heels of several days of anti-government protests throughout Iran.
Thousands have taken to the streets demanding an end to President Hassan Rouhani's term in office.
Mr Trump previously tweeted a call for the government to respect the wishes of its people and the White House issued a statement appearing to be in support of the Iranian people's "right to express themselves."
"Oppressive regimes cannot endure forever," the President tweeted, also posting: "the entire world understands that the good people of Iran want change" and touted that other than US military might, its people's will is what leaders in Iran feared the most.
However, reimposing sanctions eased under the 2015 deal could prove harmful to the very citizens for whom Mr Trump had expressed support.
http://www.independent.co.uk/news/iran-sanctions-trump-us-latest-steve-mnuchin-expects-new-restrictions-a8154691.html
Agencies contributed to this report. 
Tags: ballistic missiles, European Union, French President Emmanuel Macron, Hexbollah, Iran, Iran Nuclear Deal, Israel, JCPOA, sanctions, U.S., United Nations, Yemen
This entry was posted on January 12, 2018 at 2:52 pm and is filed under Uncategorized. You can follow any responses to this entry through the RSS 2.0 feed. You can leave a response, or trackback from your own site.