Guo Qingyuan, 43, collapsed after a busy evening at the Qinghai hospital
By Laura Zhou
South China Morning Post
PUBLISHED : Friday, 26 January, 2018, 1:55pm
UPDATED : Friday, 26 January, 2018, 2:12pm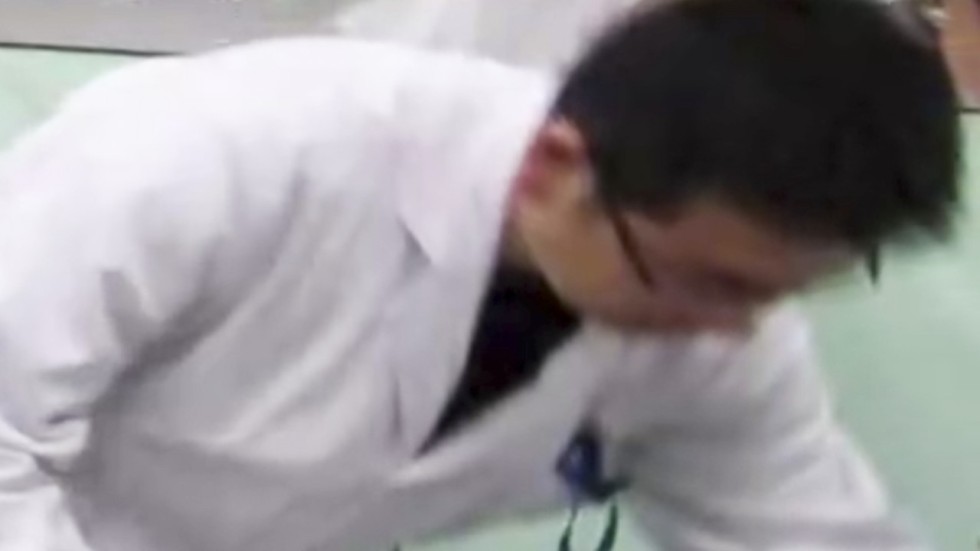 An emergency doctor in northwest China has collapsed and died after a long night shift during which he had treated 40 patients, a local newspaper reports.
Guo Qingyuan, 43, was coming to the end of a busy shift at the Qinghai University Affiliated Hospital on Wednesday morning when he started experiencing chest pain, palpitations and breathing difficulties, Xining Evening News reported on Friday.
Chinese doctor under investigation after asking patient for more money during operation
As he was going through the procedures to be admitted as a patient himself, Guo had a seizure and collapsed. He underwent four hours of emergency treatment before he died.
Guo was the father of a two-month-old son and a daughter, 10, and his wife is also a doctor at the same hospital, according to Southern Metropolis News.
The night before he died, Guo had treated 40 patients then stayed on for an extra three hours so that he could ensure his work was properly handed over to colleagues, according to the newspaper.
Chinese doctors use virtual reality tech to help with operation 3,700km away
The case has triggered an outpouring of grief and sympathy online, with many people expressing their condolences to his family, and their support for other doctors who work long hours.
"This is an unbearable loss for his family … his wife and two children," one person wrote on news portal QQ.com. "Emergency doctors have a tough job and they have to work around the clock."
Another wrote: "Many people don't understand the work of doctors. But I know, after giving birth, that they don't even get a set time to eat or rest because they don't know when the next patients will arrive. I salute all medical workers."
It is not the first case of a doctor collapsing while at work in recent years in China. The most recent case was on December 29, when a 43-year-old respiratory specialist in Shanxi province died after she reportedly worked an 18-hour shift without a break.
http://www.scmp.com/news/china/society/article/2130695/young-chinese-emergency-doctor-dies-after-treating-40-patients
Tags: China, Chinese doctors, doctor shortage, emergency doctors, Guo Qingyuan, healthcare, long shift work, Medical, NationHealth in China, Qinghai hospital, Qinghai University Affiliated Hospital