The American political world has been on high alert these last several weeks as everyone, it seemed, became immersed in the ins and outs, highs and lows of the Brett Kavanaugh and Christine Blasey Ford controversy.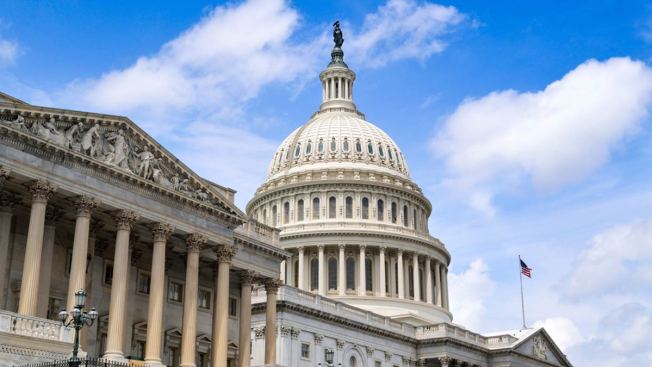 Unfortunately, Americans have no Holy Oracle to go to to resolve such difficulties.  And our media, including social media, which is good at giving us lots of information and view points (often political propaganda), which is good for our animal and herd instincts, often cannot get us to the core problem troubling the intellect.
We offer this as a glimpse of light in an effort to find the potential "core problem."
Every human being, from every part of earth, and in every era of history, has suffered some dreadful wrong, painful event, disease or hardship.  People on this planet have gone through poverty, drought, cancer, stroke, war, rape, assault, revolution and every other kind of hardship.
In just the last few days, the people of Indonesia experienced earthquake, tsunami and then a volcano eruption.
In each and every hardship, each human being is called to figure out what happened and what to do.
We happen to know many immigrants and refugees. Almost every one of them wants to get on with his or her life. They want jobs, families and the "American Dream."
Among all the refugees and immigrants we know, not one has elected to return to Cuba, or Venezuela, or Honduras, or Vietnam, or China or Yemen, or Ukraine, or Poland or anywhere else and make a life built upon tearing down the government they hold responsible for their pain and suffering.
The want jobs, good lives, families and the American dream.
It just seems to us that wanting to lash out at a part of the human race is of almost no avail. Human beings cannot run their lives for long on hatred, anger, resentments and rage.
After World War II, even most Holocaust survivors wanted to get on with life, family and whatever prosperity they could muster. Usually, people who survive such ordeals have a deep sense of gratitude, often a sense of some Godly intervention in their unexpected salvation and deliverance.
Man's Search for Meaning is a 1946 book by Viktor Frankl which explains his personal response to the death camps and his life after.
Although there were Nazi hunters, who made it their duty to find and bring to justice certain people responsible for war crimes and crimes against humanity, the mass of society is often ill suited to such work and they "just want to get on with their lives."
The Nazis were deplorable, but Victor Frankl didn't write books about the deplorables.
In my own family, after the War Between the States, people wanted to return to their families, to their farms and to their homes. Some were "broken" but they wanted whatever happiness they could find.
One, ancestor, a Catholic Chaplain during the Civil War, wrote a book about his wartime experience that is almost completely devoid of resentment, or anger or the notion to hold others accountable.
But after Hillary Clinton lost the 2016 election, a wide mass on the left decided to "resist."
To me, the very word "Resistance" has a kind of sacred connotation, being the name of the freedom fighters in occupied France under the Nazi government.
But America has no Nazi government — but a lawfully and democratically elected President. To say otherwise does damage to those that unjustly claim it — and to the fabric of the democracy we call America.
By living life in a frenzy of anger, shouting, fear and disruption a segment of our society has made it their mission to go to any length to get what they want. One wonders when and where such a turmoil will result in violence.
We wish both Brett Kavanaugh and Christine Blasey Ford well. In fact, we pray that each will find peace — despite the likelihood of a long-term kind of psychological hangover these kinds of traumatic encounters often-times inflicts.
Every American can consider him and her self at a crossroads. We have all, to some extent, been witness to a gut wrenching event. It isn't a diagnosis of cancer and death — unless we choose it to be.
As in every case of pain and suffering, we have to choose. To make life, our lives, our families and our nation a place of peace and justice and goodness.
Or Not.
Today, my Grand Daughter, a First Grader, is coming for lunch. I am told she wants to ask me about my Guardian Angel.
My Guardian Angel, is, in fact, her other Grand Father. He survived the war in Vietnam, many years of re-education in a communist run prison camp, and untold suffering and torture.
When he got to America, all he wanted was a job, his freedom and a peaceful life. For many years he had the life he wanted — and every one of his children is now married and has children of their own. A stroke crippled his body and much of his brain, but we could still pray together, in English and Vietnamese. That was what we could do — so that is what we did.
He died with no resentment, no anger and no urge to blame anybody for anything.
We should all be so lucky.
Tags: America, American Civil War, anger, Brett Kavanaugh, Christine Blasey Ford, democracy, Hillary Clinton, hope, immigrants, immigration, migrants, Nazis, pain, politics, prayer, psychology, social media, suffering, trust, war, World War II