Post flagship forum held in Kuala Lumpur in the shadow of the US-launched trade war stresses the importance of resolving issues through mutual respect
South China Morning Post
PUBLISHED : Friday, 12 October, 2018, 8:31pm
UPDATED : Friday, 12 October, 2018, 8:31pm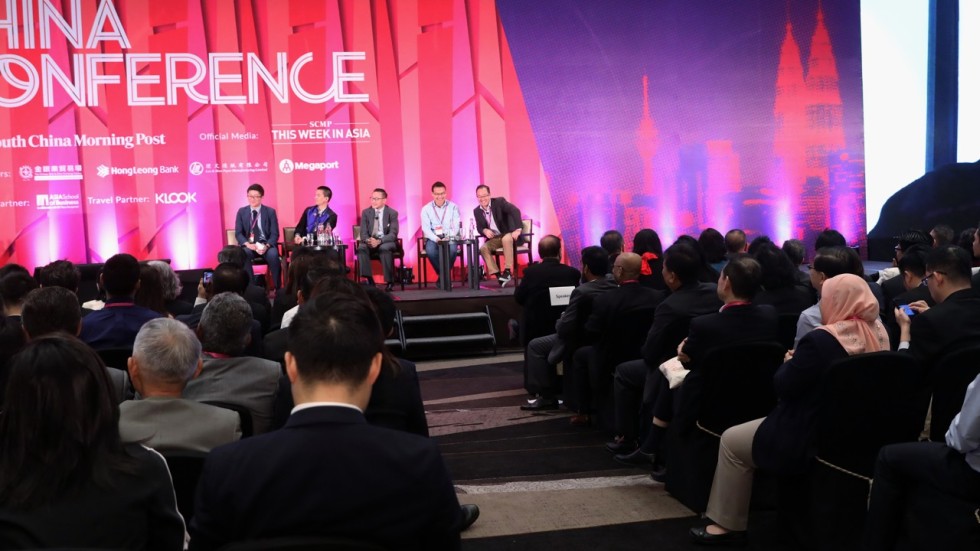 Post's flagship China Conference held in Kuala Lumpur in the shadow of the trade war stresses the importance of resolving issues through mutual respect. Photo: K. Y. Cheng
Any forum on China in the current climate can be expected to be defined by the escalating trade war being waged by the United States. Moving such a gathering out of its usual comfort zone in Hong Kong and relocating it in Southeast Asia at this time provides a window into the fears and insecurities of a region caught in the middle of the conflict. To be sure, uncertainty and anxiety about what the future holds was one prevailing mood this week at the Post's flagship China Conference in Kuala Lumpur. The trade war dominated the two-day event. But downbeat sentiment about the prospect of Asia's economies being derailed by collateral damage to economic growth was counterbalanced by a brighter vision of how participants saw China's role in this part of the world and globally.
The choice of Malaysia courted disharmony, given the cancellation of China-backed infrastructure projects after the shock election of Prime Minister Mahathir Mohamad, and the potential for the South China Sea territorial dispute between Beijing and others to become a regional flashpoint. But the Malaysian side dispelled such underlying concerns at two levels. First, by officially endorsing the importance of healthy bilateral relations. Second, Economic Affairs Minister Azmin Ali, a top lieutenant of Mahathir, said Malaysia was looking to China to provide "global leadership", not only economic but beyond – for example in exercising soft power by "advancing universal values such as freedom of conscience, mutual respect and justice". His remarks resonated with those of former UN undersecretary general Noeleen Heyzer, who said cultural exchanges were important to ties between China and Southeast Asia.
Asia looks to China with 'admiration – and trepidation'
The importance of technology and innovation to productive cooperation in the region was an abiding theme, providing platforms for Jack Ma, co-founder and executive chairman of Alibaba Group Holding, owner of the Post, and executive vice-chairman Joe Tsai. Ma said Asia and not the US or Europe, would be the focus of the current, internet-driven revolution of human society. Tsai said with governments keen to foster entrepreneurship and innovation, they should rethink how they tax workers in the technology industry on stock options that amount to foregone salary so as to encourage them to invest themselves "just like investors invest capital". Former Hong Kong chief executive Leung Chun-ying pointed out the root of the trade war, saying the US needs to reduce its trade balance. The trade war took participants' minds off the US-China South China Sea dispute, amid concerns it is resurfacing as a potential proxy platform for superpower rivalry. Azmin reaffirmed Malaysia's support for freedom of navigation. The kind of open dialogue afforded by the conference does no harm to the prospect of a peaceful and mutually respectful resolution of navigational, trade and security issues.
https://www.scmp.com/comment/insight-opinion/asia/article/2168372/bright-vision-offered-china-conference-dark-days-trade
Tags: Alibaba, Azmin Ali, Belt and Road, China, freedom of navigation, intellectual property, Jack Ma, Leung Chun-ying, Mahathir Mohamad, Malaysia, propaganda, Resolving Issues Through Mutual Respect, South China Morning Post, South China Sea, Taiwan, trade, trade war, U.S., unfair trade practices