New York Democrat signs up key staff members, plans first trip to Iowa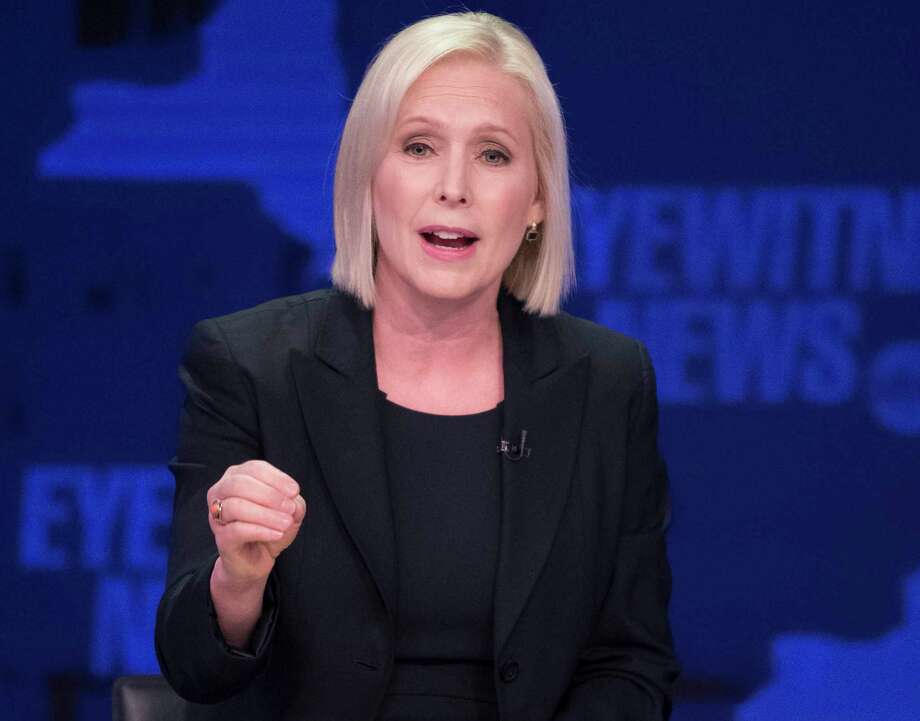 WASHINGTON—New York Democratic Sen. Kirsten Gillibrand is closing in on announcing a 2020 presidential campaign, signing up key staff members and planning her first trip to Iowa, according to people familiar with the plans.
Ms. Gillibrand's staff will be run by Jess Fassler, her Senate chief of staff, and Dan McNally, a former campaign aide to Sen. Michael Bennet (D., Colo.) and the campaign arm of Senate Democrats, according to several people with knowledge of the matter.
Meredith Kelly, a top communications aide to the House Democrats' campaign arm, will lead Ms. Gillibrand's communications operation, the people said. Ms. Kelly's hiring was first reported by the New York Times.
How to Prepare for a Presidential Run: The 2020 To-Do List
She has also hired two top digital aides, Emmy Bengtson and Gavrie Kullman, both highly sought-after Democratic digital specialists, according to people familiar with the move.
As part of the preparations, Ms. Gillibrand has hired Joi Chaney to become her new Senate chief of staff. Ms. Chaney formerly served as a staff member in the Senate and the Obama administration at the U.S. Equal Employment Opportunity Commission.
Glen Caplin, a longtime Senate aide to Ms. Gillibrand who worked on Hillary Clinton's 2016 presidential campaign, is also expected to play a senior advisory role in her campaign. Mr. Caplin declined to comment.
Ms. Gillibrand plans to travel next weekend to Iowa—the location of the first 2020 presidential caucus and a sign that her campaign will be soon under way. Ms. Gillibrand's Iowa plans were reported Thursday night by Politico.
Ms. Gillibrand, 52 years old, coasted to re-election in 2018 and has more than $10.6 million left over from her Senate campaign, seed money that can be used in her presidential bid.
The senator has positioned herself as a leading voice of the Democratic opposition to President Trump, with whom she tangled in December 2017 after the president called her a "flunky" for Senate Democratic leader Chuck Schumer of New York and said she would do "anything" for a political donation.
Ms. Gillibrand responded that Mr. Trump couldn't silence her or the millions of women from speaking out "about the unfitness and shame you have brought to the Oval Office."
She is expected to join a field that already includes Massachusetts Sen. Elizabeth Warren, former U.S. Housing and Urban Development Secretary Julián Castro and could grow to include several of her Senate colleagues.
Sen. Cory Booker, D-N.J., and Sen. Kamala Harris, D-Calif., listen as Dr. Christine Blasey Ford testifies during the Senate Judiciary Committee on September 27, 2018. (Tom Williams/Pool Photo via AP)
Following a midterm election cycle in which Democratic women took center stage, Ms. Gillibrand has championed electing more women to office and has been a leading voice in the #MeToo anti-sexual harassment and assault movement.
In this photo from January 29, 2017 US Democratic Senator Elizabeth Warren of Massachusetts speaks to people gathered at Copley Square in Boston, Massachusetts. (Ryan McBride/AFP)
But some Democrats have accused her of opportunism, pointing to her evolution on issues such as immigration and gun control and her role as the first Senate Democrat to call for the resignation of former Minnesota Sen. Al Franken after the Democrat was accused of sexual misconduct.
Ms. Gillibrand's advisers said at the time that she was standing up for her values.
Write to Ken Thomas at ken.thomas@wsj.com
Tags: 2020 election, Bernie Sanders, Beto O'Rourke, Cory Booker, Democratic Party, Democrats, Elizabeth Warren, Joe Biden, Julián Castro, Kamala Harris, Kirsten Gillibrand, Michael Bennet