Bloomberg
By Kambiz Foroohar
Al-Jubeir warns of Iran's role in Yemen hurting regional peace

Says no military solution to Yemen crisis entering fourth year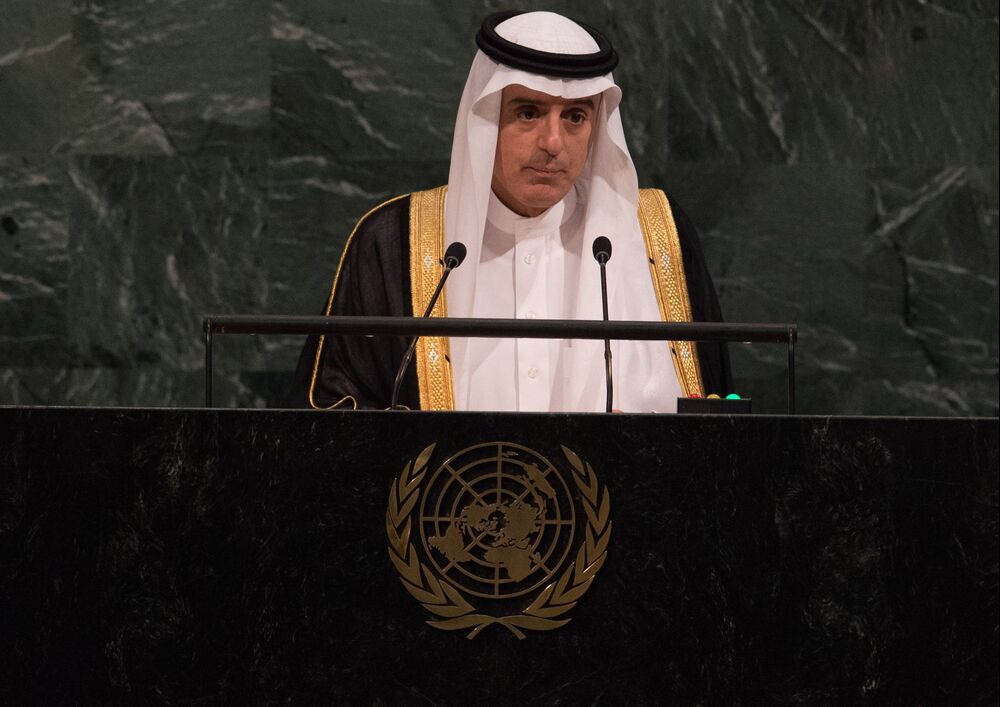 Qatar's support for terrorism has destabilized the region and Doha must stop its financing of terror groups, Saudi Arabia's Foreign Minister Adel Al-Jubeir told leaders at the annual United Nations General Assembly.
In a relatively restrained address, Jubeir demanded that Qatar abide by the previous agreements it had made and warned of Iran's meddling in Yemen.
The Saudis, backed by United Arab Emirates and two other regional allies, broke off diplomatic ties with Qatar in early June, imposed an economic embargo, and cut transport links. The Saudi coalition has made a number of demands, including the closing of Qatar-based broadcaster Al Jazeera and expelling certain political groups.
QuickTake on Why Qatar Crisis Defies Rapid Resolution
Al-Jubeir also warned that the Houthi militia takeover of Yemen, with support from Iran, represented a threat to the region. His warning came on the third anniversary of the rebels taking over the capital, Sanaa, in September 2014, and forcing president Abd Rabbuh Mansur Hadi to flee.
A Saudi-led coalition started a military campaign in 2015 to push back the Houthis. The conflict has caused a humanitarian disaster, where millions are at risk of famine and a rampant cholera crisis could affect 850,000 people this year, according to the International Committee of the Red Cross.
"A military solution will not end the crisis in Yemen," Al-Jubeir said.
https://www.bloomberg.com/news/articles/2017-09-23/saudi-foreign-minister-at-un-demands-qatar-stop-terror-support