Beijing's assertive territorial claims in disputed waterway is 'coordinated, methodical and strategic', Admiral Harry Harris says
PUBLISHED : Thursday, 15 February, 2018, 1:15pm
UPDATED : Thursday, 15 February, 2018, 1:15pm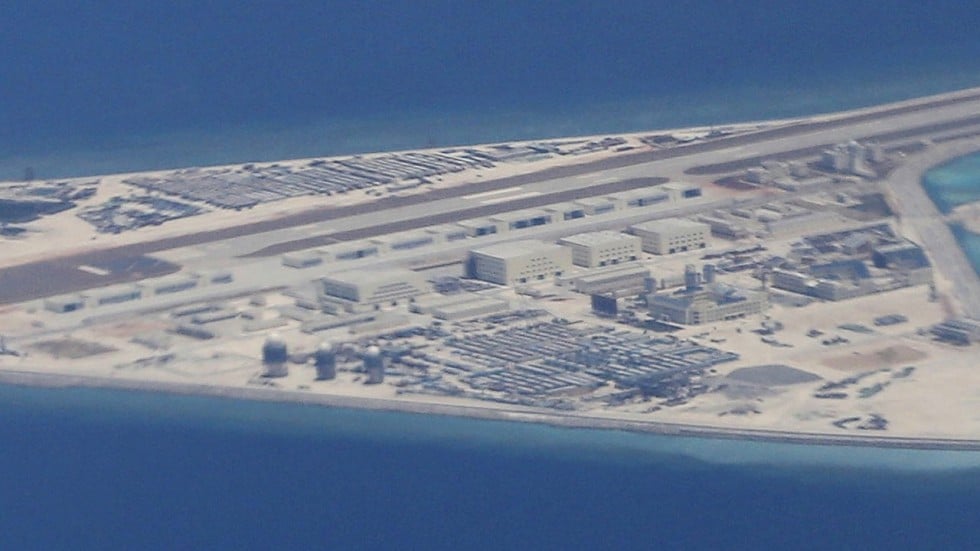 The commander of the United States Pacific Command on Wednesday warned of China's growing military might, saying Beijing had unilaterally built seven new military bases in the South China Sea.
"China is attempting to assert de facto sovereignty over disputed maritime features by further militarising its man-made bases," Admiral Harry Harris said in a congressional hearing.
Harris told the House Armed Services Committee that the new facilities included "aircraft hangers, barracks facilities, radar facilities, weapon emplacements [and] 10,000-foot runways".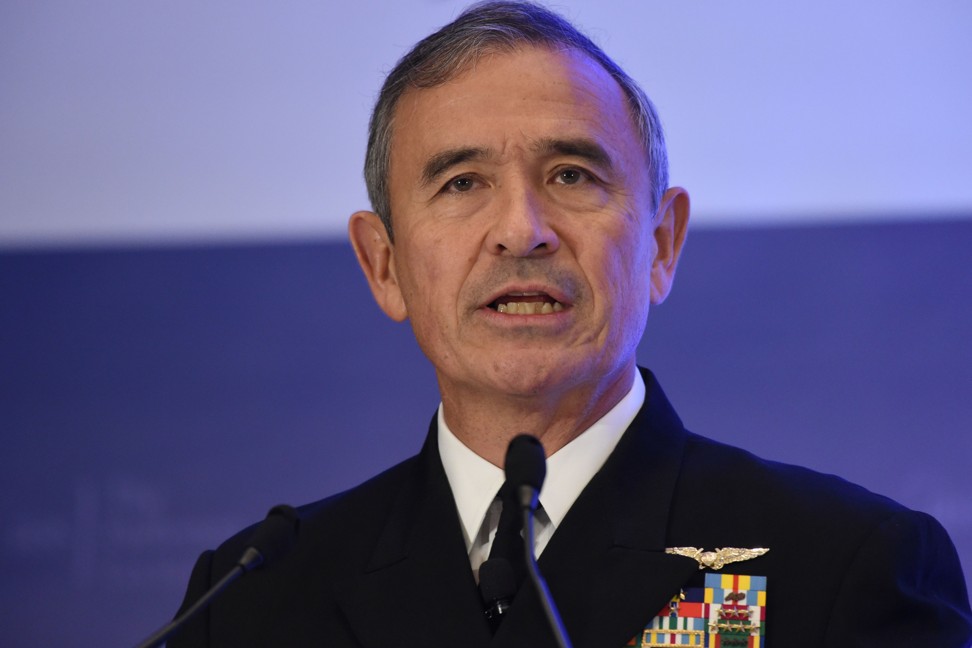 Beijing has overlapping territorial claims with Brunei, Malaysia, the Philippines, Vietnam and Taiwan in the South China Sea, a strategic waterway through which more than a third of all global trade passes.
Harris said he saw Beijing's assertive territorial claims in the East and South China seas as "coordinated, methodical and strategic, using their military and economic power to erode the free and open international order".
China 'warns off' US destroyer near South China Sea's strategic Scarborough Shoal
In the East China Sea, Chinese vessels have repeatedly intruded into Japanese waters around the Senkaku Islands in an attempt to undermine Tokyo's administration of the uninhabited islets.
Harris said the US alliance with Japan "has never been stronger" and that Washington's alliance with South Korea was "ironclad".
Harris, who is set to become the next US ambassador to Australia, also hailed the Washington-Canberra alliance, saying bilateral military ties were "terrific" and that Australia was "one of the keys to a rules-based international order".
http://www.scmp.com/news/china/diplomacy-defence/article/2133483/china-has-built-seven-new-military-bases-south-china
Related:
Are China and Russia challenging US military dominance?
China and Russia are catching up with military power of US and West, say leading defence experts
China warns Trump trade sanctions threaten global economy — Senator Marco Rubio: China is seeking a retreat from western values of democracy and freedom and openness
ASEAN's role in Japan's Indo-Pacific strategy
China lusting after the Philippines' Benham Rise resources — President Rodrigo Duterte made the call to allow the Chinese survey — China is in a position to take what they want….
.
.
.
China's Xi stresses military modernization in pre-new year visit — China should take the initiative in international competition — Create more "Chinese miracles"
Philippines: Anti-China protest in Manila against China's militarisation of islands in the South China Sea — President Duterte says he has "realigned" himself with China's "ideological flow"
ASEAN's Growing Unease With China In The South China Sea
U.S. Urges End To South China Sea Militarization
Will China Impose a New World Order?
U.S. Considers Boosting Asia Forces With Special Marine Units — New strategy emphasizing China and Russia, cutbacks in the Mideast
Twelve Days in Xinjiang: How China's Surveillance State Overwhelms Daily Life
China deploys fighter jets to South China Sea — China disregarding sovereignty of nations with legal claims in the South China Sea
Chinese military bases near the Philippines
China has no greater rights than any other in the sea. China says it has sovereignty over all the South China Sea north of its "nine dash line." On July 12, 2016, the Permanent Court of Arbitration  in The Hague said this claim by China was not valid. But China and the Philippine government then chose to ignore international law.