China State Councilor Yang Jiechi was in the White House for talks with the U.S. side in hopes of ending the trade war and tensions between the U.S. and China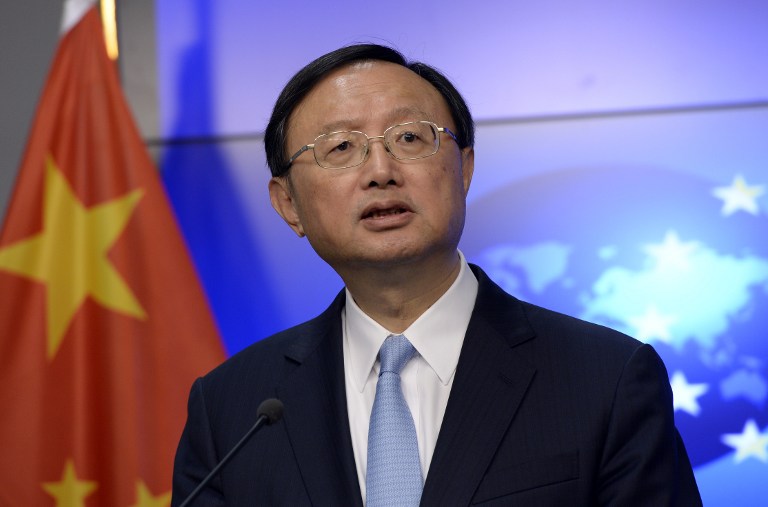 South China Morning Post
A top Chinese diplomat said China and the United States must work for a solution to end their trade war and ensure an expected meeting later this month between their presidents yields result.
Yang Jiechi, a Communist Party Politburo member, made the remarks in a meeting with US National Security Adviser John Bolton at the White House, the Chinese foreign ministry said on Thursday.
The two met on Wednesday as the US midterm elections saw the Democrats win control of the House of Representatives and the Republicans expand their control of the Senate.
Xi makes fresh promises to open China's economy, boost imports
Bolton, who is widely seen as being hostile to China, vowed last month to further intensify the US' tough approach on China, saying Beijing is a "major issue this century".
In their meeting, Yang said the two countries had to properly manage their differences to ensure the effectiveness of talks between Chinese President Xi Jinping and his US counterpart Donald Trump on the sidelines of the G20 summit in Argentina.
"The nature of the China-US trade relationship is mutually beneficial. Both sides have to work out an acceptable solution through negotiations on an equal and mutually beneficial basis," Yang was quoted as saying.
No quick fix to US-China trade war – even with a Trump-Xi meeting
He said China and the United States should also step up military communications and cooperation against terrorism.
Yang described Taiwan was the most important and sensitive core issue of China-US relations, adding that Washington should abide by the one-China principle.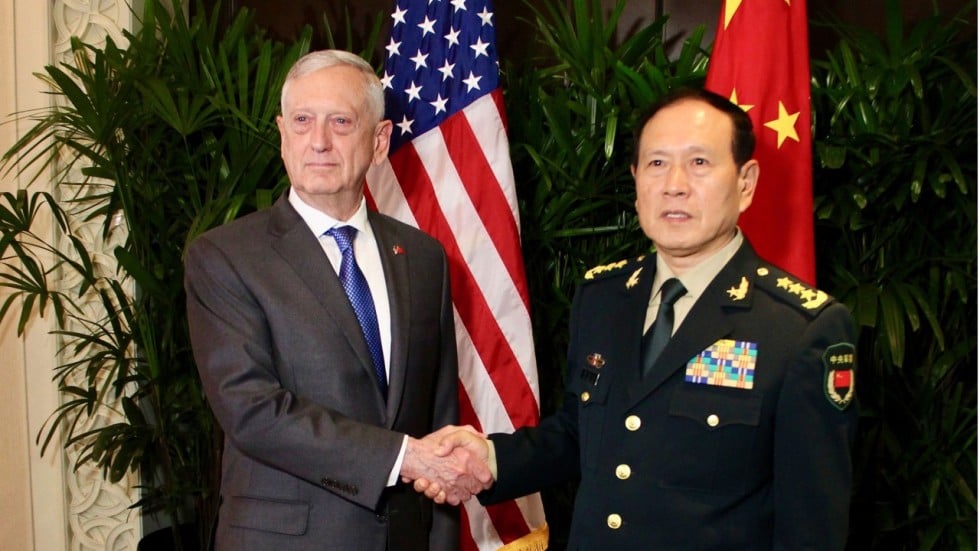 U.S. Defence Secretary James Mattis and Chinese Defence Minister Wei Fenghe  — Credit Sarah Zheng, South China Morning Post
Yang is in the US for a security and diplomatic dialogue, which starts on Friday. The dialogue will be attended by US Secretary of State Mike Pompeo, Defence Secretary James Mattis and Chinese Defence Minister Wei Fenghe.
The officials are meeting as tensions riddle ties between the two countries, from retaliatory tariffs to close military encounters in the South China Sea.
Nevertheless, Trump said last week that he would likely make a deal with China on trade, and the two nations had "very good discussions".
https://www.scmp.com/news/china/diplomacy/article/2172225/united-states-must-work-end-trade-war-top-chinese-diplomat