Bloomberg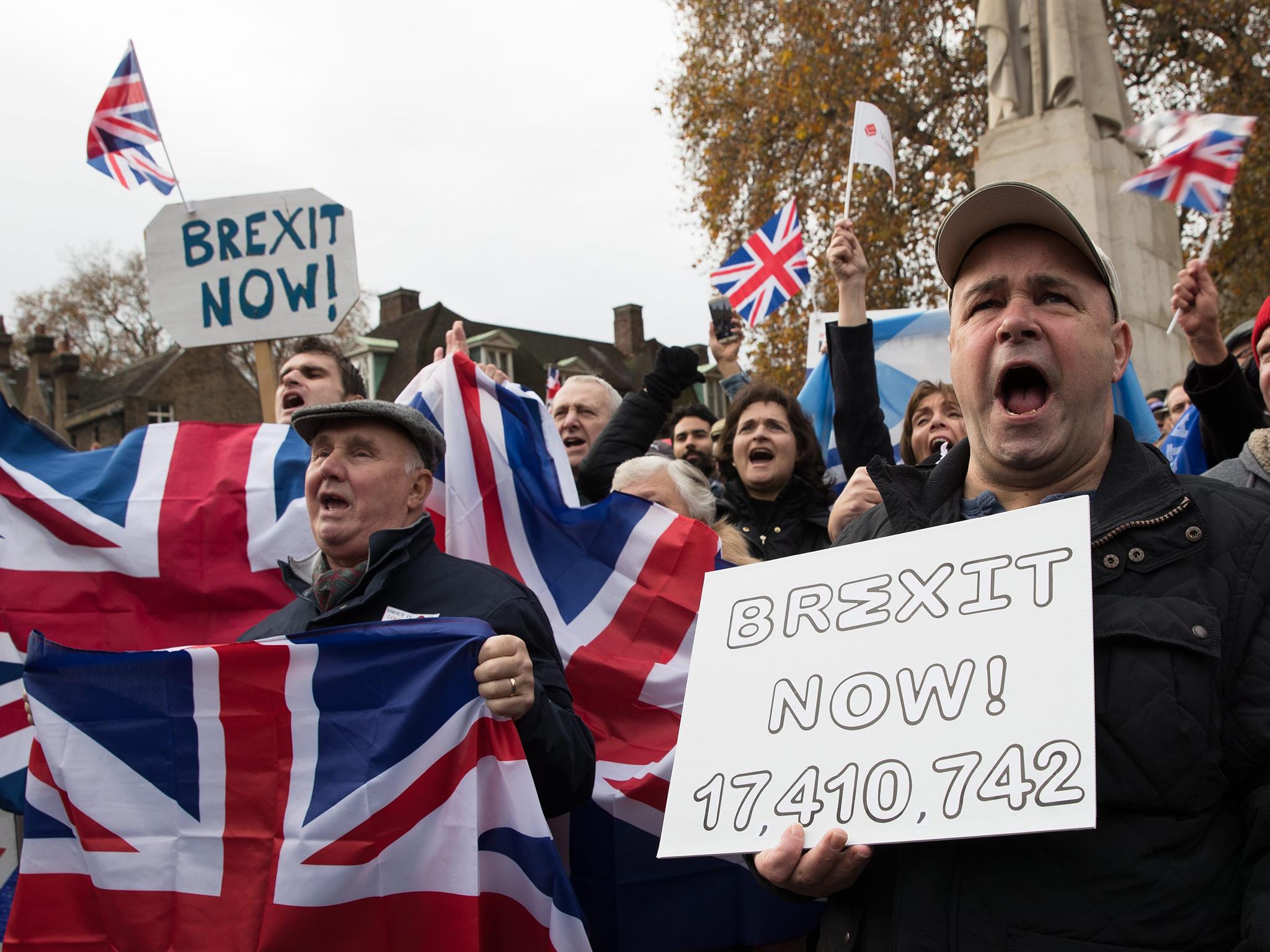 By Emma Ross-Thomas
Davis and Barnier meet in Brussels on transition deal

U.K. is trying to get a written commitment on transition
Sign up to receive the Brexit Bulletin in your inbox, and follow @Brexit on Twitter.
It's crunch week for businesses wanting to know the rules and trading regime they'll be operating under just a year from now.
On Monday, Brexit Secretary David Davis and chief EU negotiator Michel Barnier meet in Brussels. A news conference has been penciled in for midday. Davis has avoided appearing alongside Barnier so far this year, so it could be a sign the two sides are on track to reach an agreement on a transition phase that will keep all the rules the same until the end of 2020 — or 21 months after exit day.
The U.K. is trying to secure a written promise from the EU about the transition agreement, Tim Ross reports. Businesses are cranking up the pressure to make the transition as solid — and useful — as possible. They are becoming increasingly aware that any agreement reached at the summit this week will be a political commitment — not legally binding until the final withdrawal agreement is signed early next year. Barnier has made the point repeatedly in recent weeks that there's no transition without a final deal and that the transition agreement isn't certain until the divorce deal is inked. With the Irish border issue still an intractable riddle, that's a warning that businesses have to take seriously.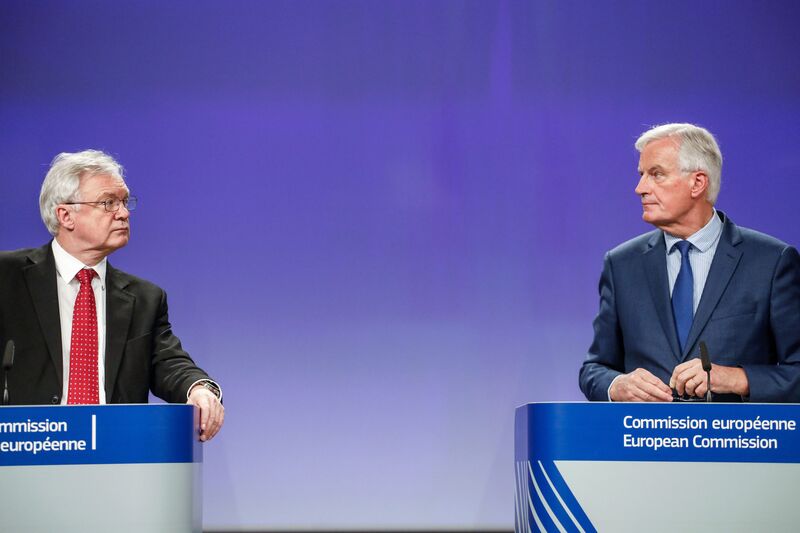 British negotiators are pushing for the EU to include an explicit statement in negotiating guidelines. They want the document to state that an agreement in principle has been reached on the terms of transition, according to a person familiar with the matter. The draft guidelines circulated earlier this month leave some blanks at the top to be updated just before the summit and the holding language is vaguer — it says the EU side "welcomes/notes the progress" on transition.
That kind of language wouldn't go down well with businesses and might not be enough for them to put their contingency plans back in the drawer.
"Political agreement on transition alleviates some pressure on some companies, but it would be a mistake to think it solves the Brexit readiness problem," said James Stewart, head of Brexit at KPMG. "Just as no lawyer would allow you to complete a major deal without a legally binding contract, so it would be equally reckless for businesses to scrap their contingency plans until they have a similar level of assurance."
Brexit Latest
Unison Strained | National interests are starting to test the united front that the 27 remaining EU members have shown so far during the Brexit talks, according to three people with knowledge of the process, Ian Wishart reports. At issue is whether to add language on specific industries — and addressing the concerns of specific countries. At a meeting in Brussels this week, Spain, whose national airline Iberia is owned by the same company as British Airways, signaled it would like specific references to aviation, while Luxembourg wants more detail on financial services.
View From Berlin | German Chancellor Angela Merkel is still looking for clarity from the U.K., she said in her weekly podcast published on Saturday. "We will, for the first time, talk about what our vision for our future relation with the U.K. looks like," Merkel said. "Of course, the U.K. also has to say what it wants." May gave her detailed vision in a landmark speech on March 2, but EU officials have dismissed many of the proposals as unworkable.
Finance Is Fine | Royal Bank of Scotland Chairman Howard Davies said the finance industry is unlikely to be the one to make a longer transition period after Brexit necessary. "If you suddenly faced a cliff edge, you'd have to move people very quickly into another a city," he said on Sky News. "But the issue would be finding apartments — it wouldn't be building huge facilities." Banks are well ahead of other companies when it comes to contingency measures, and RBS has plans for a subsidiary in Amsterdam.
Aviation Risk | The U.K.'s Civil Aviation Authority doesn't have the capacity to take over the functions of the equivalent European regulator, and it would take five to 10 years even to begin that process, according to a parliamentary committee report. The chief executive of the U.K. authority told the panel that "it would be misleading to suggest that's a viable option." Any transition from one authority to another would lead to disruptions and risks to the industry, according to the report.
Freelancing Boris | Foreign Secretary Boris Johnson said it's "claptrap" to say the European Court of Justice will continue to have some influence over the U.K. after it leaves the EU, contradicting Prime Minister Theresa May, who made it clear in her March 2 speech that the court will still have a role after the split.
Minority Report | Parliament's cross-party Brexit Committee is so divided that the pro-Brexit faction refused to sign off on a report this weekend and issued its own minority report that attacked the stance taken by the chairman of the influential panel. The committee's main paper called for the government to consider extending next year's withdrawal deadline. Hardline Brexit campaigner Jacob Rees-Mogg, who is on the committee, said the proposal "is the prospectus for the vassal state" and sets out a "future not worthy of us as a country."
On the Markets | Pound traders are cautiously awaiting signs of progress toward a transition deal. Even if those expectations are met, any gains in the currency may be short-lived, Charlotte Ryan reports.
And Finally…
London's pain is Luxembourg's gain. While London house prices fall, Luxembourg's are rising so much that its red-light district looks like it will be a likely home for bankers escaping Brexit. As the Grand Duchy prepares to welcome financiers relocating from the U.K., a lack of housing has pushed the price of relatively modest family homes beyond the €1 million mark ($1.2 million), Stephanie Bodoni reports.
That has led to edgier areas being developed to keep up with demand. One luxurious project called "Soho" has sprung up around the Rue de Strasbourg, which is slowly shedding its reputation as a cut-throat, no-go-area populated by drug pushers and pimps.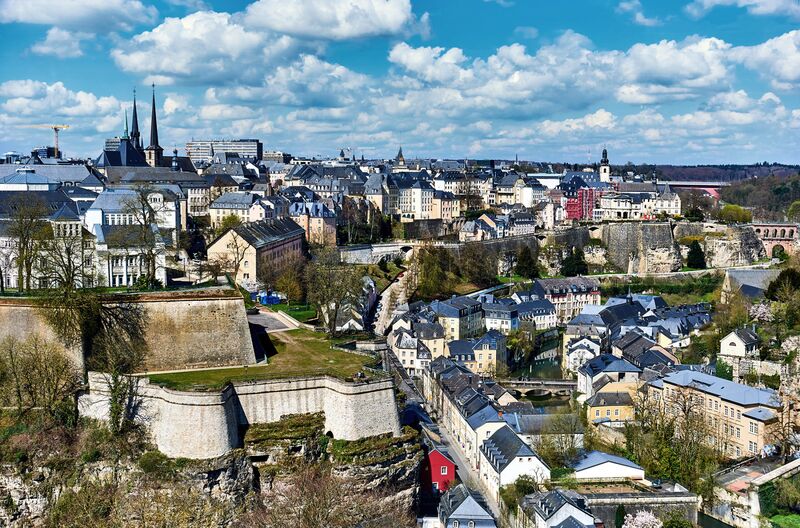 For more on Brexit follow Bloomberg on Twitter, Facebook and Instagram
https://www.bloomberg.com/news/articles/2018-03-19/brexit-bulletin-the-bridge-gets-built