God Bless Rand Paul.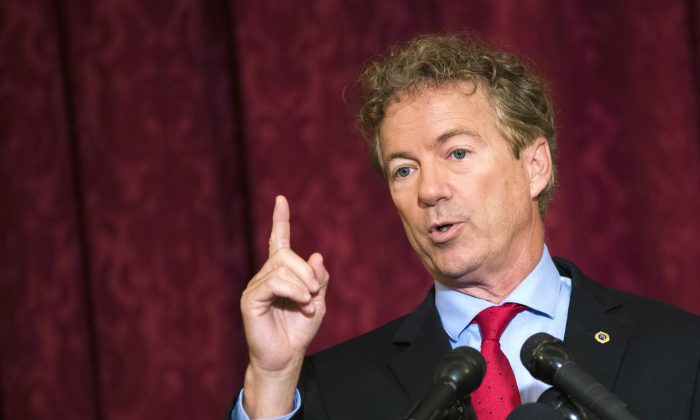 He is the first public official we've seen identify the real problem since the U.S. Justice Department indicted 12 Russian intelligence officials for hacking and cyber intrusions related to the the U.S. 2016 election.
"All nations spy," Senator Paul told Jake Tapper on CNN on Sunday morning (July 15, 2018). "Telling nations not to spy while you are spying doesn't make sense."
Then Paul spoke about the need for cybersecurity.
"Our job is to protect the integrity of U.S. elections."
Related:
Trump Says He May Ask Putin to Extradite Intelligence Agents
Cybersecurity Expert Explains Takeways From The Russia Indictments
(The FBI refused to punish Hillary Clinton or any other Americans for the cyber-breaches around the 2016 election, now the DOJ is going after Russians they can never hope to arrest and question. WELL DONE!)
Trump on Russia indictment: Why didn't Obama do something?
Gohmert: Peter Strzok Knew 'Foreign Entity' Hacked Clinton's Emails and Did Nothing
Pelosi says Trump must demand that Putin stop Russia election meddling — Where's America's Cybersecurity?
Trump Pressed to Confront Putin After Mueller's Indictments — But Didn't Hillary Clinton Have a Private Email Server With No Government Security Protections While She Was Secretary of State?