Bloomberg
By Henry Meyer and  Taylan Bilgic
Putin, Erdogan, Rouhani to discuss Syrian conflict in Sochi

Russia accuses U.S. of maintaining 'occupying force' in Syria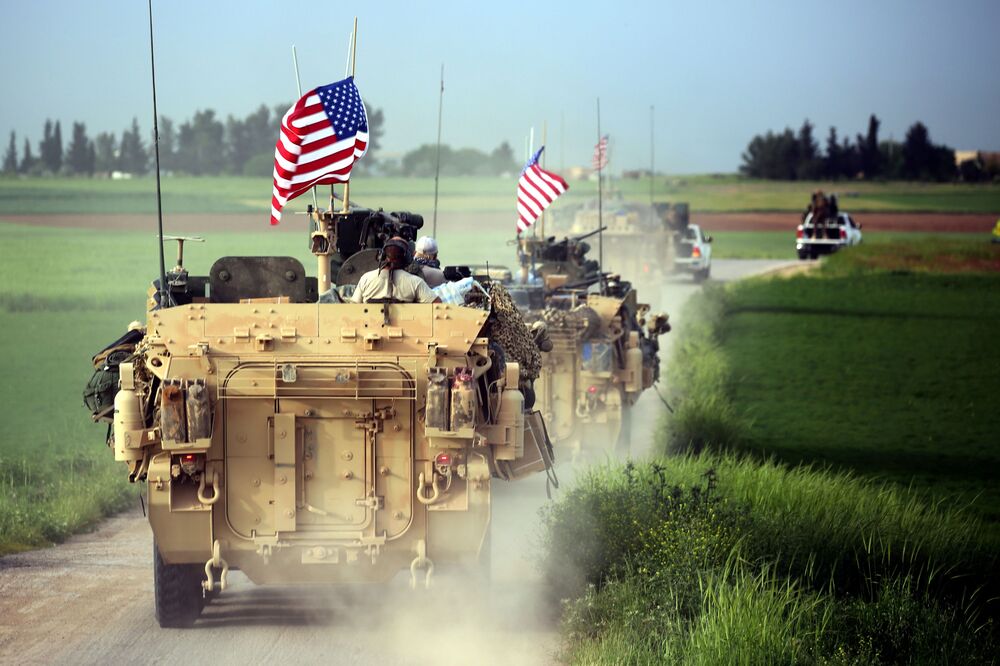 Russia, Turkey and Iran hold summit talks on Syria next week as Ankara threatens a possible attack on U.S.-allied Kurdish forces and tensions rise between Moscow and Washington over the future of the war-torn state.
Russian President Vladimir Putin will host his Turkish and Iranian counterparts, Recep Tayyip Erdogan and Hassan Rouhani, on Nov. 22 in the Black Sea resort of Sochi to discuss Syria and regional developments, Turkey's state-run Anadolu news service said Thursday. The three powers are key players in Syria, where they've spearheaded a cease-fire initiative and are now cooperating on a political settlement.
As the battle to defeat Islamic State nears its end, Russia is stepping up criticism of U.S. military involvement in Syria after Defense Secretary Jim Mattis said this week that American forces could stay on to ensure a political transition in the country. Russian Foreign Ministry spokeswoman Maria Zakharova on Thursday branded the U.S.-led coalition as "practically occupying forces" because they're operating in Syria without the agreement of the government in Damascus.
Putin, whose military campaign in Syria since 2015 has reversed the course of the civil war and shored up his ally, President Bashar al-Assad, is at odds with U.S. policy that calls for the Syrian leader to leave power eventually as part of any peace agreement. Iran is also a major supporter of Assad, deploying troops and sending Iranian-backed militias to fight in Syria against opposition forces.
'Joint Steps'
Putin and U.S. President Donald Trump agreed in a joint statement at last week's Asia-Pacific Economic Cooperation summit in Vietnam to support a political reconciliation in Syria with the participation of Assad. The U.S. doesn't see a future for Assad in Syria at the end of the process, a State Department official said.
Turkey, which backed rebels seeking to overthrow Assad, warned this week that it may undertake a military operation against Kurdish forces in the northwestern Syrian town of Afrin, who are allied with the U.S. against Islamic State. 'We've discussed joint steps with Russia," Erdogan said before flying to Sochi on Monday for talks with Putin.
Turkish relations with Russia plunged into crisis after its air force downed a Russian fighter plane on the Syrian border in November 2015. The two countries have since repaired ties and have grown increasingly close, with Putin and Erdogan meeting five times already this year.
— With assistance by Selcan Hacaoglu, and Ilya Arkhipov