House Oversight and Government Reform Committee Chairman Trey Gowdy said on 'FOX News Sunday' that House Republicans would hold top FBI and Justice Department officials in contempt of Congress if they fail to comply with subpoenas for sensitive documents championed by Intel Committee Chairman Devin Nunes.
Gowdy, Nunes, House Speaker Paul Ryan, and House Judiciary Committee Chairman Bob Goodlatte met on Friday with FBI and DOJ officials and "went item by item" through the outstanding subpoenas, Gowdy said.
"And Paul Ryan made it very clear: There's going to be action on the floor of the House this week if the FBI and DOJ do not comply with our subpoena requests," Gowdy said. House Republicans will use their "full arsenal of constitutional weapons to gain compliance."
"Including contempt of Congress?" host Chris Wallace asked.
"That would be among them, yes sir," Gowdy replied. "I don't want the drama. I want the documents. There is no ambiguity, the Speaker of the House was really clear: you're going to comply or there's going to be floor action, and I think they got the message."
He also said that the Justice Department's inspector general report on the handling of the Hillary Clinton email probe helps President Trump.
Asked by anchor Chris Wallace if the report exonerates Trump, Gowdy said, "it certainly helps him."
Gowdy said the report proved that the same agents involved in the Clinton email investigation later went on to bias investigations into Trump.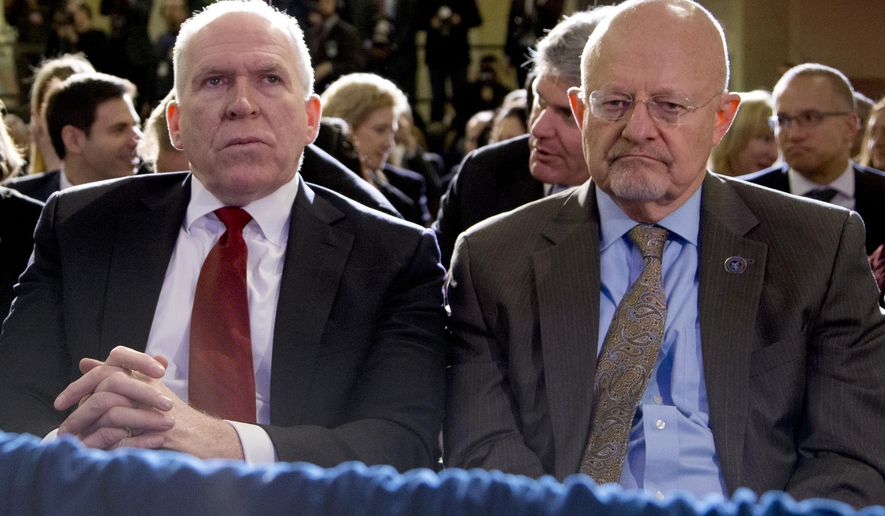 "The same people, the same players that were involved in the Clinton probe later moved to the Russian probe. [Former CIA Director] John Brennan, who said he should be in the dustpan of history, [former FBI Director] Jim Comey, who said impeachment was too good of a remedy, [former Attorney General] Loretta Lynch, who wanted Hillary Clinton to win," Gowdy said.
https://video.foxnews.com/v/video-embed.html?video_id=5797742928001&loc=realclearpolitics.com&ref=https%3A%2F%2Fwww.realclearpolitics.com%2Fvideo%2F2018%2F06%2F17%2Fgowdy_house_gop_will_hit_fbidoj_with_full_arsenal_of_constitutional_weapons_if_they_dont_comply_with_requests.html&_xcf=
.
https://www.realclearpolitics.com/video/2018/06/17/gowdy_house_gop_will_hit_fbidoj_with_full_arsenal_of_constitutional_weapons_if_they_dont_comply_with_requests.html
.
Full interview:
From Fox News Sunday:
Full Gowdy Interview
Related:
Open Up the Horowitz Secret Appendix — We Need to Know More About The I.G. Report on the FBI, Justice Department Findings
FBI head proves Washington has a vendetta against Trump