"Fear is not a proper motivator. Hope wins out. If you think about how you want your kids to be raised, how you want to think about life and their opportunities, do you want them afraid of their neighbors? Do you want them angry? Do you want them vengeful?"
****************************
Prayer to Overcome Fear
Lord, You are a good Father. Your love and care is endless. You care more about my wellbeing that even I do, no matter how much I worry over it. And you are all powerful – able to protect me completely and fully from anything that might arise. Lord, I confess I forget these truths. I confess I am prone to believe that I am alone and without any protection. Lord, I know that this is a lie I tell myself, and it only works me up into worry and fear. I repent of that worry and fear now… ultimately, I know it stems from not trusting in Your goodness toward me. Help me believe and live out of the truth that you are always close, always protecting me, always watching over every step of my life. Thank you Lord for your great love for me. In Jesus' Name, Amen.
A Short Prayer for When You're Afraid
God, you haven't given me a spirit of fear. Come and replace my fear with your power and your love so I may have a sound mind to live each day glorifying you. Amen.
https://www.ibelieve.com/faith/a-prayer-for-when-you-re-overwhelmed-by-fear.html
Quote at the top from Michelle Obama
See:
Michelle Obama rejects Eric Holder's 'kicking' Republicans remark — Time we talk about civility
**************************************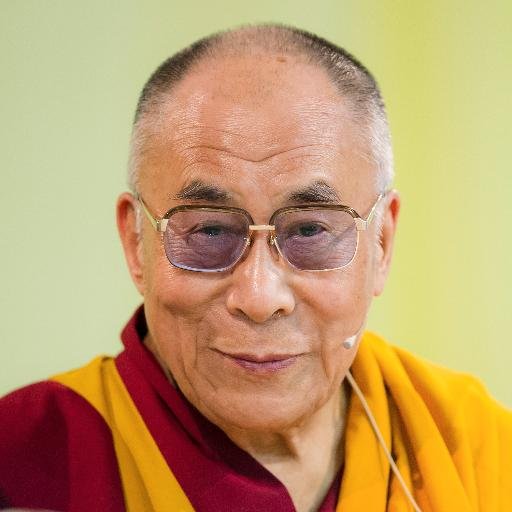 Related:
Behind Our Anxiety and Fear: Our Reason For Living, By The Dalai Lama
"Anxiety increases in direct ratio and proportion as man departs from God. Everyone in the world has an anxiety complex because each of us has the capacity to be either a sinner or a saint."
"Despair and anxiety are possible because there is a rational soul. They presuppose the capacity of self-reflection. Only a being capable of contemplating itself can dread annihilation in the face of the infinite, can despair either of itself or of its destiny."
— Both quotes from "Peace of Soul," Chapter 2, By Fulton J. Sheen, first published in 1949.
***************************************
The most often repeated instruction to man in the Holy Scripture is: "Do not be afraid."
This little "anti-anxiety" prayer was a part of every Catholic Mass for centuries:
.
Deliver us, Lord, from every evil,
and grant us peace in our day.
In your mercy keep us free from sin
and protect us from all anxiety
as we wait in joyful hope
for the coming of our Savior, Jesus Christ.
.
*************************************
.
Nada Te Turbe (Let nothing disturb you)
.
Let nothing disturb you,
Let nothing frighten you,
All things are passing away:
God never changes.
Patience obtains all things
Whoever has God lacks nothing;
God alone suffices.— St. Teresa of Avila
.
*********************************************
.
Related:
.
.
.
.
.
.
.
.
.