Food and Health Bureau estimates the city will need more than 1,000 extra doctors by 2030, but critics say study fails to make accurate predictions
By Emily Tsang
South China Morning Post
Wednesday, June 14, 2017, 11:22pm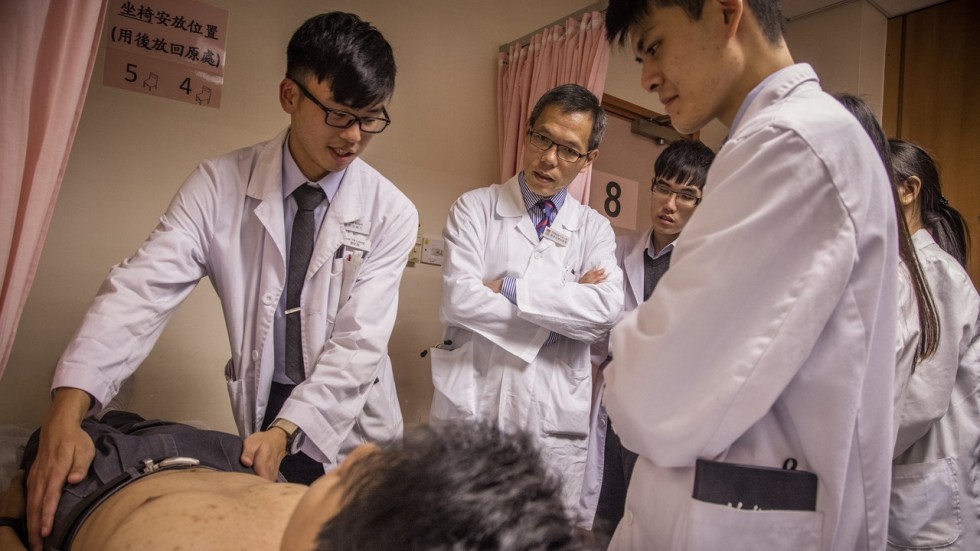 Hong Kong may be forced to recruit hundreds of medics from overseas as the health sector will face a critical manpower shortage in just 10 years' time, the government has warned.
In the city's first comprehensive staffing review of more than 13 professions by the Food and Health Bureau, it projected a manpower crisis in nine of them, including dentists, general nurses, occupational therapists and physiotherapists, as a result of the city's ageing population.
The report stated that the most seriously affected would be doctors, as the shortage of 285 practitioners last year is expected to increase to 500 by 2020 and 1,007 by 2030, if the city is to maintain its current level of service.
There will also be a shortfall of 1,669 general nurses in 13 years, accounting for 3.3 per cent of the profession, rising from 1,485 last year.
Hong Kong's chronic doctor shortage can be cured with new tech and new blood
The figures were based on population projections by the Census and Statistics Department.
Ten recommendations were made to address the shortfall, including a further increase in public and privately funded training places at tertiary institutions, retaining existing manpower by asking the retired to take on part-time work and recruiting non-local professionals.
A bureau source admitted that none of these measures could immediately ease the shortage.
"At least it may lay the foundation for health care manpower planning and set out directions for professional development," the source said.
But the suggestion to import medics from overseas is a controversial topic among local doctors.
Medical Association president Dr Gabriel Choi Kin said the report exaggerated the problem as it failed to accurately estimate the capacity provided by private doctors, who were less responsive to the government's study than their public counterparts.
Medical sector lawmaker Dr Pierre Chan said the report failed to address the uneven distribution of manpower among public hospitals. He also expressed fears that there may actually be a surplus of doctors in coming years, as the government almost doubled the number of medicine graduates to 470 a year last year, from 250 a few years ago.
But the Hong Kong Academy of Nursing said in a joint statement with other nursing schools that the government had underestimated the demand for nurses, and the figures were "too crude to truly reflect the manpower needs".
Hong Kong faces 'serious' lack of health care workers
They said the average ratio of nurses to in-patients at the city's public hospitals was one to about 10, but the international standard was one nurse for every four to six patients.
The bureau source said he was "rather confident" that the shortage of professionals such as doctors and dentists could be solved as it could increase the number of publicly funded training places for students.
But he admitted the government would have less control over other professions, such as nurses and occupational therapists, who are usually trained in privately funded programmes.
On a brighter note, the report estimated the city would have enough psychiatric nurses, pharmacists, traditional Chinese medicine practitioners and chiropractors over the same time frame.
"For some professions, having sufficient manpower means there will be people losing their jobs. It means there will be room for these professions to enhance the health service. They can take up more duties to help those with shortages," the source added.
This article appeared in the South China Morning Post print edition as:
Manpower crisis likely in medical professions
.
.
.