Property firm says uptake has slowed down after the Brexit vote
The Independent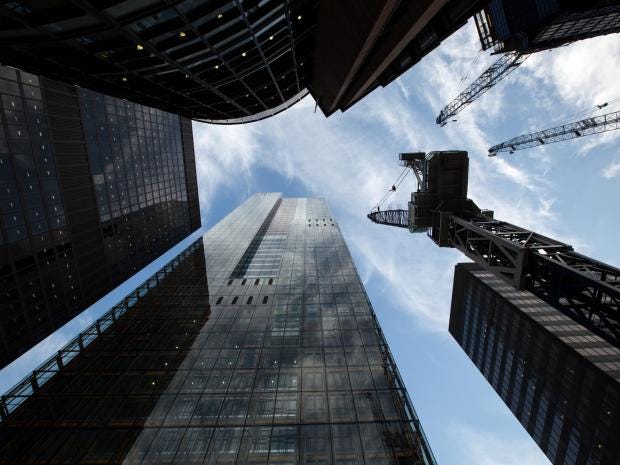 Firms are continuing to delay decisions about leasing space in London's main financial district after the UK's vote to leave the European Union, according to Brookfield Property's chief executive Brian Kingston.
"Leasing activity is slow," Mr Kingston said on a call with analysts on Thursday.
"The leases that are getting done, rents are still holding in pretty well. But the level of activity I think is probably the lowest it's been in over a decade in the City of London."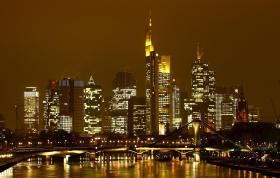 Brookfield has been one of the biggest developers of office buildings in the so-called Square Mile since it began buying up land plots in 2010.
It sold its stake in the 20 Fenchurch Street tower known as the Walkie Talkie in the third quarter at a capitalisation rate of 3.5 per cent, one of the highest prices on record for the financial district.
Mr Kingston also said it will be difficult for some firms to move people overseas.
"The idea of moving jobs or moving people from London to some of these other centres is not as simple as just picking up and moving it," he said.
"London benefits from a tremendous amount of infrastructure including housing and schools and just generally quality of life that many of these other cities just don't have" and "wouldn't be able to turn on overnight."
Bloomberg
.
******************************************
.
.
Britain is living in 'fantasy land' over hopes for a 'basic' Brexit, senior EU officials and diplomats say
The Telegraph
By Peter Foster, europe editor 
The British government is living in "fantasy land" if it believes that it can an amicable break-up with the EU in the event of a 'basic' Brexit, senior EU officials and diplomats have told The Telegraph.
Three separate EU sources in both Brussels and a leading EU capital have warned that British expectations of a "no deal, deal" had failed to understand the ramifications of the UK pulling out Europe without paying its bills.
The tough European line raises serious question about the value of assurances given by David Davis to the Lords this week that Europe would do a "basic" deal with Britain in the event that both sides were unable to negotiate a trade deal.
The Brexit secretary told the Lords EU select committee that in the "very, very improbable" event that a deal proved beyond the two sides, worst-case scenarios would be averted.
"Whatever happens we will have a basic deal without the…
Read the rest:
http://www.telegraph.co.uk/news/2017/11/04/britain-living-fantasy-land-hopes-basic-brexit-senior-eu-officials/