(The real crimes could be at the FBI, DNC, Hillary Campaign)
Roger Stone couldn't even get Steve Bannon to take his phone call.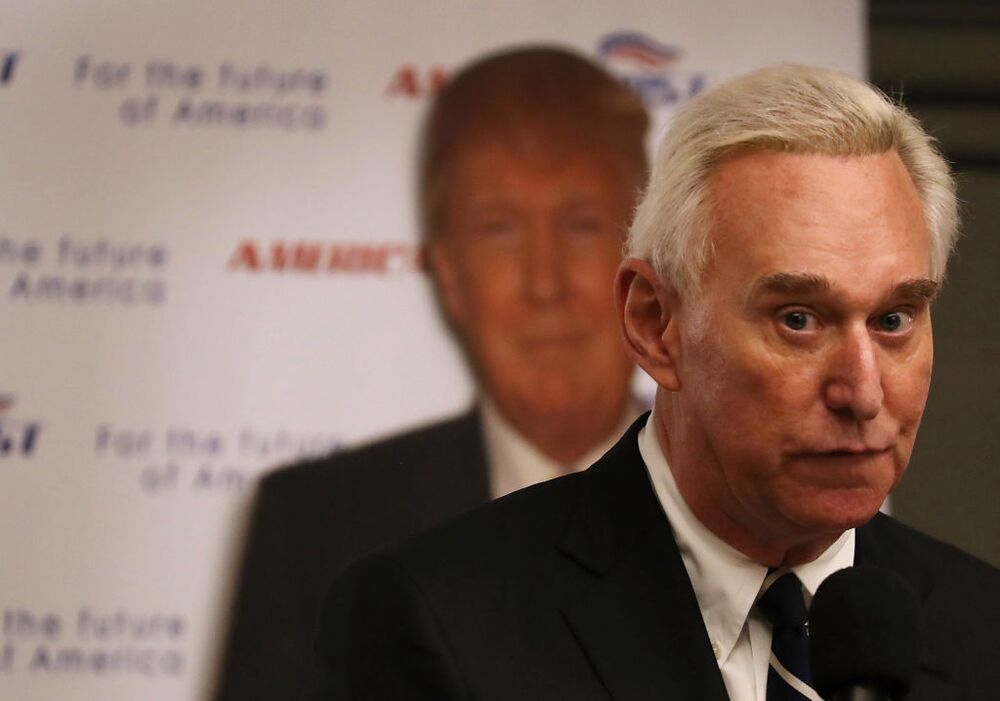 The messenger.
Photographer: Joe Raedle/Getty Images
.
Robert Mueller's indictment Friday of Roger Stone proves, if more proof were needed, that Donald Trump has awful judgment in political associates. What it doesn't show, within the four corners of the indictment, is Russia-Trump collusion.
The special counsel charged Mr. Stone with seven counts of lying to Congress, obstructing an investigation and witness tampering. All of the charges relate to what the indictment says were Mr. Stone's lies in 2017 to the House Intelligence Committee about his interactions in 2016 with WikiLeaks, the Julian Assange outfit that published documents stolen from Democrats.
Robert Mueller
According to the indictment, after WikiLeaks' July 22, 2016 release of stolen Democratic National Committee emails, Mr. Stone enlisted conspiracy theorist Jerome Corsi to obtain other emails from WikiLeaks to hurt the Hillary Clinton campaign. Mr. Stone also sought help from Randy Credico, who had Mr. Assange on his radio show.
Mr. Assange is nasty and anti-American, and communicating with him was sleazy but it wasn't a crime. This makes Mr. Stone's alleged lies all the more bizarre. The indictment notes Mr. Stone sent a letter to the House Intelligence Committee in May 2017 falsely claiming he possessed no documents or emails related to its investigation. But the indictment offers extensive evidence of his WikiLeaks efforts.
Randy Credico
Mr. Stone also told Congress that Mr. Credico was his sole go-between with WikiLeaks, omitting Mr. Corsi. He told House investigators that he never asked Mr. Credico to communicate with Mr. Assange, and that he also never discussed his outreach with the Trump campaign. Emails show otherwise. The witness-tampering charges stem from threats Mr. Stone allegedly made to Mr. Credico in fall 2017, trying to get him to stonewall or lie to Congress. Mr. Stone denies the charges and says he will plead not guilty.
The most significant Trump campaign angle is a corner of the indictment that says: "After the July 22, 2016 release of stolen DNC emails by [WikiLeaks], a senior Trump Campaign official was directed to contact STONE about any additional releases and what other damaging information [WikiLeaks] had regarding the Clinton Campaign."
But Mr. Mueller doesn't assert any larger connection, perhaps because this outreach came after the first WikiLeaks document dump when everyone in the world was wondering what might come next. Mr. Stone does not appear to have personally communicated with Mr. Assange.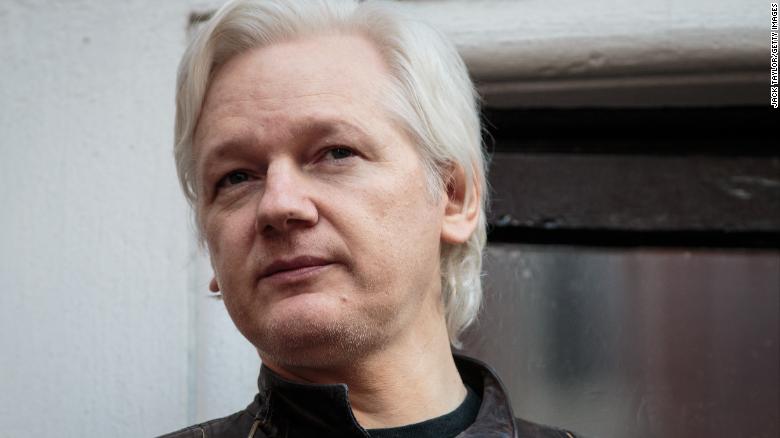 Julian Assange
The Trump campaign may even have figured out Mr. Stone's hype, since at one point Mr. Stone griped to a Breitbart editor that he wanted to tell then-Trump campaign chairman Steve Bannon about his WikiLeaks efforts, but Mr. Bannon "doesn't call me back." According to emails released by the New York Times, the Breitbart editor prodded Mr. Bannon to "call Roger," to which Mr. Bannon replied: "I've got important stuff to worry about." When Mr. Bannon did reach out, Mr. Stone merely repeated a WikiLeaks announcement from earlier.
The important question for Mr. Trump's Presidency is whether Mr. Mueller knows more than what is in the indictment about Trump campaign ties with WikiLeaks or Russian hackers. Mr. Stone's Keystone Kops attempts at colluding with WikiLeaks were sleazy and stupid but they seem to have amounted to little.
It's also worth noting how far afield this indictment is from the FBI's focus in 2016 on third-tier Trump campaign advisers George Papadopoulos and Carter Page, and the Clinton opposition research known as the Steele dossier. The dots of supposed collusion still haven't been connected.
Appeared in the January 26, 2019, print edition.
https://www.wsj.com/articles/keystone-kops-collusion-11548460227
See also, Bloomberg:
Circle of Collusion: Assange to Stone to Trump Campaign and Back
https://www.bloomberg.com/opinion/articles/2019-01-25/roger-stone-indictment-draws-circle-of-collusion
Related:
Roger Stone's lawyer says no Russia collusion charges vindicates client