Gaza militants fire heavy cross-border barrage, May 30, 2018 (Reuters)
Israel is pointing a finger at Iran for being behind the most serious escalation on it's southern front in four years.
Less than a month after Iran's Revolutionary Guard Corps fired 32 rockets toward Israel's northern Golan Heights, the Iranian-funded Islamic Jihad  along with Hamas fired some 180 Iranian-made 120-mm. mortar shells and 107-mm. rockets toward communities in southern Israel.
It was the largest salvo fired from the Gaza Strip since the end of Operation Protective Edge in 2014. In response, Israel carried out the most extensive retaliation since 2014, striking 65 Hamas targets across the entire Gaza Strip, including a dual-purpose tunnel dug one kilometer into Egypt's Sinai Peninsula and then 900 meters into Israeli territory.
According to IDF Spokesperson Brig.-Gen. Ronen Manelis, the tunnel was meant to not only carry out attacks against Israel, but to smuggle weaponry into the blockaded coastal enclave.
Despite Israel's intelligence superiority over terror groups, as well a blockade imposed both by the IDF and Egypt, Hamas and other terror groups in the Strip have restocked their supply of weapons in the four years since the last round of fighting between Israel and Hamas.
The mass-produced Iranian mortar shells used in Tuesday's salvos were also used by Islamic Jihad in an attack in January and in a barrage 12 mortar shells fired toward an army outpost in November.
Israel has intercepted Iranian weapons destined for the Strip several times, including just months before the outbreak of Operation Protective Edge, when it stopped the Klos C commercial ship which was carrying Iranian long-range rockets.
Before the salvos, less than 10 projectiles had been fired from the Hamas-run Strip into Israeli territory in 2018. The previous year saw 31, mainly during the month of December after US President Donald Trump recognized Jerusalem as Israel's capital and announced his intention to move the US Embassy from Tel Aviv to Jerusalem. In 2016 some 15 were fired, and another 21 were launched toward Israel in 2015.
With an estimated 180 projectiles fired into Israel in one 24-hour period, that makes the total amount of projectiles fired into Israel more than the total of rockets and mortars fired from the Hamas-run Gaza Strip since 2014.
Speaking on a conference call organized by the Israel Project, Brig.-Gen. (res.) Yossi Kuperwasser, the former director-general of the Strategic Affairs Ministry and former head of the research division in Military Intelligence, said that the "relatively short" round of violence on Tuesday was in a way "encouraged by the Iranians."
Tuesday's violence was "another reflection of Iran's frustrations and tensions which is trying to show it can cause trouble and instability," he said, pointing to Hamas's involvement with the "Great March of Return" and how Hamas's Yahya Sinwar has boasted about his close ties to Hezbollah and Iran, including IRGC Quds Force commander Maj.-Gen. Qassem Soleimani.
.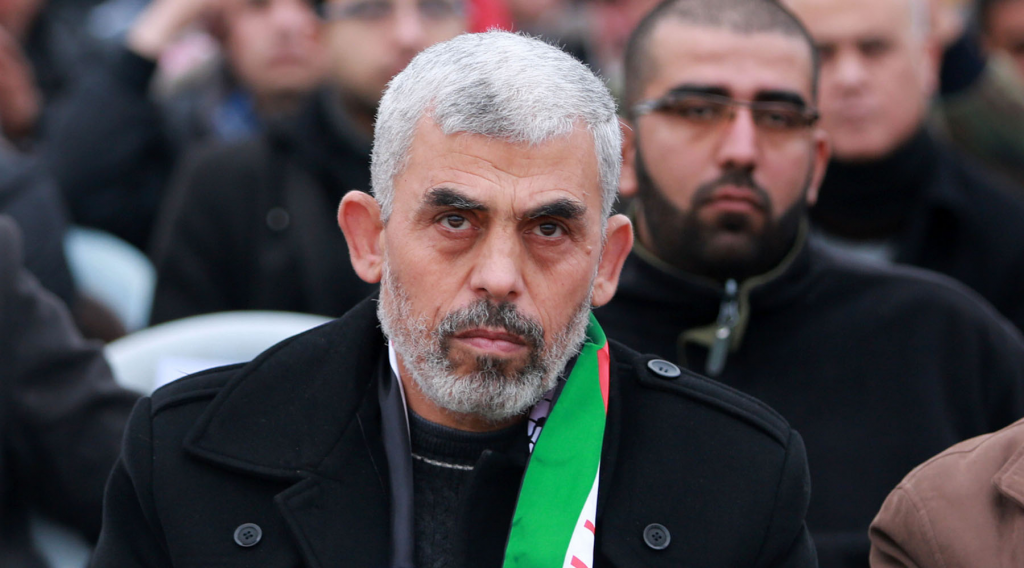 Yahya Sinwar
"Iran doesn't want stability here. They want to make everyone realize that they are a player, and that they should be taken very seriously with a lot of respect, and in this way deter people from putting more pressure on them; but it isn't working."