Salome is based on a play by Oscar Wilde. The plot revolves around the princess Salome, who is initially intrigued and then lusts after Jochanaan (John the Baptist) who summarily rejects her advances. Jochanaan is imprisoned in a dungeon in the palace of the Tetrarch Herod Antipas, Salome's stepfather. Herod himself is infatuated with Salome. She seductively dances the famous Dance of the Seven Veils to excite the lecherous Herod. As a prize, Salome demands and ultimately receives the head of Jochanaan on a silver platter.
Itay Tiran, one of Israel's preeminent stage and screen actors, directed this new production. The set, brilliantly conceived by Eran Atzmon, was dominated by a large revolving spherical globe illuminated by continuously changing patterns of lights. This originally covered the dungeon housing Jochanaan but slowly rose and hovered high up above the stage. It was a constant presence throughout the opera and reminiscent of the view of Planet Earth photographed by astronauts from outer space. This suggested that the action played out, not on Earth, but on a distant celestial planetary body. This impression was reinforced by the exotic extraterrestrial costumes by designer Orna Smorgonsky and the mesmerizing lighting effects of Avi Yona Bueno (Bambi). Instead of the classical shedding of the seven veils, Renana Raz imaginatively choreographed a scenario dominated not by Salome, but by seven male dancers, each brandishing one of Salome's veils.
A successful production of Salome depends on the leading character, Salome, one of the most taxing roles in the operatic repertoire. Swedish soprano Elizabet Strid, in her Israeli Opera debut, did not disappoint. She displayed clarion top notes and unleashed her voice with thrilling power and rich colorings.
Elizabet Strid
The Australian, Daniel Sumegi, with his burnished bass-baritone voice was an impressive Jochanaan. His vocal power and stamina were ideal for the role. There were solid and gripping performances by the American tenor Chris Merritt in the role of Herod and mezzo-soprano Edna Prochnick as Salome's mother Herodias.
Conductor Dan Ettinger led an energetic, dramatic, deeply nuanced performance from the Israel Symphony Orchestra Rishon LeZion and successfully drew out the intricate details of Strauss's complex masterful score.
This outstanding top-notch production of Salome can hold its own with that in any major international opera house and represents a real triumph for the Israel Opera. It should not be missed.  Performances run through January 24.
https://www.jpost.com/Israel-News/Culture/CONCERT-REVIEW-The-Israel-Operas-Salome-578017
Related:
Britney Spears Opens Her (Racy, Raunchy, Lewd) Las Vegas Extravaganza — Sequined Body Suit Tighter Than Ever — Laser Light on Britney's Crotch — Modern Day Salome
See also:
Miley Cyrus 'felt sexualised' while twerking during 2013 MTV VMA performance
http://www.bbc.co.uk/newsbeat/article/40618010/miley-cyrus-felt-sexualised-while-twerking-during-2013-mtv-vma-performance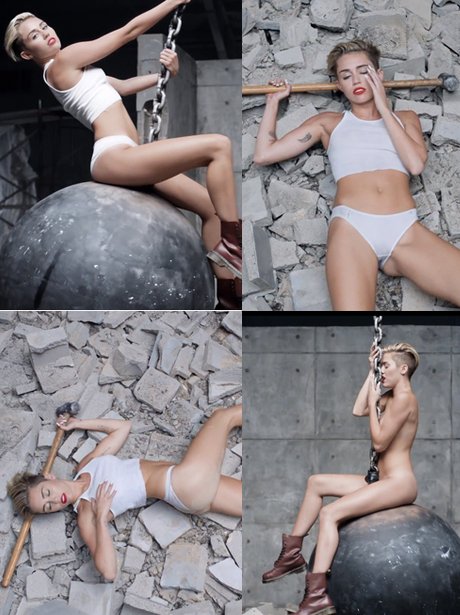 .
***************************************
Salome dances for Herod in the film King of Kings (Actress Brigid Bazlen)
Brigid Bazlen