An insult from the tourism minister against the Hong Kong-based billionaire may be the last straw that pushes ethnic Chinese swing voters towards the opposition, analysts say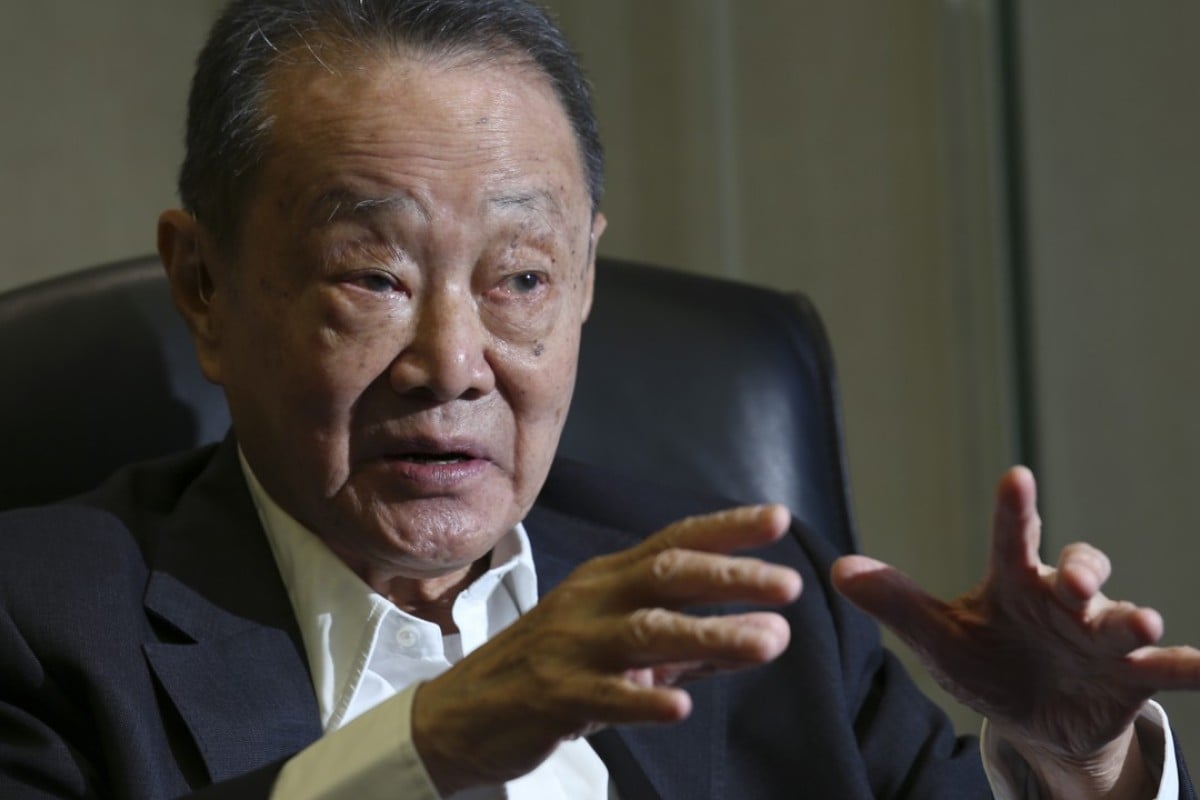 Robert Kuok's humble beginnings have made him an icon to many ethnic Chinese in Malaysia. File photo
Just how much clout does the Hong Kong-based billionaire Robert Kuok have in the eyes of his fellow Malaysian Chinese after being away from home for more than four decades?
The Barisan Nasional, Malaysia's ruling coalition, could be poised to find that out the hard way after one of its stalwarts launched a blistering verbal attack against the 94-year-old with a general election just around the corner.
Observers are warning the coalition's already weak support from the minority Chinese community could be further eroded because of the vitriol Tourism Minister Nazri Aziz spewed at Kuok in an interview on February 26.
Kuok, Malaysia's richest man, is widely viewed as an icon of the country's 7.4 million ethnic Chinese and overseas Chinese in the region. He rose from a small-time sugar merchant in the southern town of Johor Bahru to lead a conglomerate that includes Shangri-La Hotels and logistics titan Kerry Group in its stable.
Responding to an unverified blog post that claimed Kuok was backing the opposition Democratic Action Party (DAP) financially, Nazri called Kuok a "coward" who was "hiding behind a wall in Hong Kong".
For added measure, the long-time ally of Prime Minister Najib Razak used a highly derogatory term for effeminate men to describe the nonagenarian in his rant.
Kuok forcefully denied the accusations and threatened legal action, even as he refused to be drawn into trading vile insults.
The attacks by Nazri and his ilk "would likely have driven more Chinese either away from Barisan Nasional or from abstention to voting for change", said Wong Chin Huat, a political scientist at the Penang Institute, a think tank.
Wong said the charges against Kuok were borne out of the ruling coalition's unhappiness with Kuok's critique in his recently published memoir of the country's decades-old affirmative action policy favouring the Malays.
Another theory is that the coordinated attacks – other Najib lieutenants had also lampooned Kuok earlier in February – was an ill-considered strategy to whip up anti-Chinese sentiment among the majority Malays ahead of the vote.
Liew Chin Tong, election strategist for the DAP, says, ironically, the insults might benefit his party.
The DAP holds 38 seats in parliament, making it the biggest party in the opposition coalition, Pakatan Harapan.
It took over the mantle as the Chinese community's party of choice in 2008, when the Malaysian Chinese Association (MCA), the ruling coalition's Chinese component party, took a beating for its long acquiescence with a political system that favoured the majority Malays.
Following the 2013 elections, the party now holds just seven seats, down from 15 following the 2008 vote and 31 in 2004. Meanwhile, seats controlled by the DAP rose from 12 in 2004 to 28 in 2008.
After two terms of supporting the DAP, Liew admits some Chinese voters may have been mulling a return to the MCA before the attacks against Kuok.
"The Robert Kuok saga hurts Barisan Nasional because it hardened the swing voters among Chinese voters against them," Liew told This Week in Asia.
"The swing voters are older, wealthier rural Chinese who voted for Barisan Nasional until 2013 when they switched to the opposition," he said. "They may have swung back, but now it is going to be very difficult for Barisan to woo them."
Barisan Nasional leaders, cognisant of the fallout from the saga, have not been lying passive.
Najib, who had also trained fire on Kuok in public comments suggesting Kuok's success was partially due to Barisan Nasional's patronage, sought to douse the flames with a statement lauding the tycoon as a shining example of a successful Malaysian entrepreneur.
Nazri – the protagonist in this episode – this week appeared to walk back his strident rhetoric. He said he was "heartened" by Kuok's outright denial of funding the DAP, but refused to offer an apology.
"If I have to apologise, I have to apologise to a long list of names, [some people] who are already dead. There is no precedent of Nazri apologising," he declared.
Kuok on Tuesday thanked Malaysians for their outpouring for support for him after Nazri's rant.
"Mr Robert Kuok would like to record his gratitude to fellow Malaysians who have spoken up in his support and against attempts to besmirch his reputation and undermine his loyalty to the nation," his office said.
On election night, Barisan Nasional will be hoping Chinese voters show similar grace.
http://www.scmp.com/week-asia/politics/article/2136600/will-insulting-robert-kuok-cost-najib-and-barisan-nasional