Afghan president says move to help counter Taliban, but Pakistani officials believe there is no military solution.
.
Updated Aug. 22, 2017 1:22 p.m. ET
The Trump administration's tougher approach to Pakistan bolstered Afghan officials fighting the Taliban, but officials and analysts in Islamabad warned that Washington's new stance encourages it to deepen ties with China and risks fueling the 16-year war in Afghanistan.
A day after President Donald Trump said the U.S. would expand its military involvement in the country, Afghan President Ashraf Ghani said Tuesday the greater U.S. role would help counter the Taliban, which has expanded the territory it controls in recent months.
"The U.S.-Afghan partnership is stronger than ever in overcoming the threat of terrorism that threatens us all," Mr. Ghani said. "The strength of our security forces should show the Taliban and others that they cannot win a military victory. The objective of peace is paramount."
Three Takeaways From Trump's Afghanistan Speech
But Pakistani officials believe there is no military solution to the Afghan war and that peace talks with the Taliban are needed, not additional U.S. troops and the "fight to win" position announced by Mr. Trump.
"The policy announced is a recipe for instability. It won't work. It has been tried, tested and failed," said Mushahid Hussain, chairman of the Senate defense committee in Pakistan's parliament.
On Tuesday, Pakistani officials also bristled at Mr. Trump's comments, in which he said that Pakistan continued to harbor "agents of chaos," and threatened to cut American aid unless that changes.
Afghanistan and its Western allies have long accused Pakistan of providing covert support to the Taliban and harboring the group's leaders. Islamabad denies the allegations, although it has acknowledged some influence over Taliban officials.
Joining the U.S. war on terror has cost Pakistan tens of thousands of lives and massive economic losses, according to Pakistani officials.
"No country in the world has done more than Pakistan to counter the menace of terrorism," Pakistan's Ministry of Foreign Affairs said on Tuesday. "It is, therefore disappointing that the U.S. policy statement ignores the enormous sacrifices rendered by the Pakistani nation in this effort."
Pakistan's foreign minister, Khawaja Muhammad Asif, reiterated Pakistan's "desire for peace and stability in Afghanistan" in a meeting Tuesday with the U.S. ambassador, David Hale, the ministry said. Mr. Asif is due to travel to the U.S. for talks with Secretary of State Rex Tillerson in the next few days.
The new pressure on Pakistan will deepen Islamabad's partnership with China, as will Mr. Trump's call on Monday for India to "help us more with Afghanistan," analysts said.
"Pakistan will be telling America, 'Don't push us too hard'," said Rustam Shah Mohmand, a former Pakistani ambassador to Afghanistan.
China has a $55 billion infrastructure-building program in Pakistan. On Tuesday, China's foreign ministry said "Pakistan is on the front lines in fighting terrorism and has made great sacrifices and contributions to fighting terrorism. The international community should fully affirm the efforts by Pakistan."
Islamabad, meanwhile, accuses archenemy India of using Afghan territory to support jihadist and separatist militants that fight Pakistan. In the 1990s, a proxy war between Pakistan and India for influence in Afghanistan tore the country apart in a civil war.
"This is a real apprehension in Pakistan that America is going to use India's presence inside Afghanistan to wage a proxy war against Pakistan for India's own reasons and for the reason that they will be able to subvert the China Pakistan Economic Corridor," said Rifaat Hussain, a defense analyst based in Islamabad.
New Delhi said it was ready to help more in Afghanistan. The foreign ministry said India would continue its reconstruction efforts in Afghanistan, where it has built dams, roads, government buildings and other infrastructure. India provides millions of dollars in aid to Afghanistan and trains Afghan security forces.
The ministry said it welcomed Mr. Trump's remarks on "confronting issues of safe havens and other forms of cross-border support enjoyed by terrorists."
But India also remains wary of aggravating tensions with Pakistan. Vivek Katju, a former Indian ambassador to Kabul, said India would watch closely for signs of how Mr. Trump planned to implement his tough talk on Pakistan.
The Taliban on Tuesday warned the U.S. against widening its role in Afghanistan, saying they will continue fighting until all American troops have departed Afghan soil.
"If America doesn't withdraw its forces from Afghanistan, the day won't be far when Afghanistan shall transform into a graveyard for the American empire," said Taliban spokesman Zabiullah Mujahid.
According to the United Nations, the group now has "significant influence" over, or fully controls, some 40% of Afghanistan's territory, home to around a third of the country's population.
In his speech Monday, Mr. Trump didn't spell out troop numbers. He said conditions on the ground, rather than timetables, would determine his administration's approach, even as he noted that the U.S. wouldn't remain in Afghanistan indefinitely or write "a blank check."
former president Barack Obama's decision to announce U.S. plans for withdrawal in 2014 was criticized for emboldening the Taliban at a time when the U.S. was seeking a peaceful resolution to the war.
U.S. Army Gen. John Nicholson, the commander of American and international forces in Afghanistan, stressed Tuesday that Washington had no timetable for the pullout of U.S. forces from the country.
"Our future presence will be based on conditions and not arbitrary timelines," Gen. Nicholson said. "This new strategy means the Taliban cannot win militarily. Now is the time to renounce violence and reconcile."
U.S. officials say Mr. Trump's revised approach will include an increase of up to 4,000 U.S. troops. The U.S. currently has about 8,400 troops in the country, working alongside about 4,000 troops of the North Atlantic Treaty Organization.
The U.S. forces both train and advise the Afghan military and fight with Afghan troops against the Taliban and the local affiliate of the militant group Islamic State, which has gained a foothold in eastern Afghanistan in the past year.
In Brussels, NATO Secretary-General Jens Stoltenberg said the alliance joined the Trump administration in its commitment to Afghanistan, adding that the alliance would discuss "the way ahead" there—an apparent reference to what Mr. Trump said Monday would be a U.S. request to NATO to send additional troops to the country.
Some Afghans remained skeptical about the Trump's administration's plans, calling them vague about the envisioned role of the U.S. military in the country and about how it will win more cooperation from Pakistan.
"What kind of action will he take against Pakistan if it continues to harbor terrorists? What are his pressure tools?," asked Atiqullah Baryalay, a retired Afghan army general and security analyst. "His policy seems ambiguous and unclear…. Meanwhile the war continues in the country. It intensifies day by day."
—Habib Khan Totakhil in Kabul, Niharika Mandhana in New Delhi and Julian E. Barnes in Brussels contributed to this article.
Write to Saeed Shah at saeed.shah@wsj.com and Margherita Stancati at margherita.stancati@wsj.com
https://www.wsj.com/articles/afghan-leader-welcomes-expanded-u-s-military-role-1503406742
*************************************
These Days, All Roads Lead To Beijing
The success of the new Silk Roads depends on delivering win-win scenarios.
Huffington Post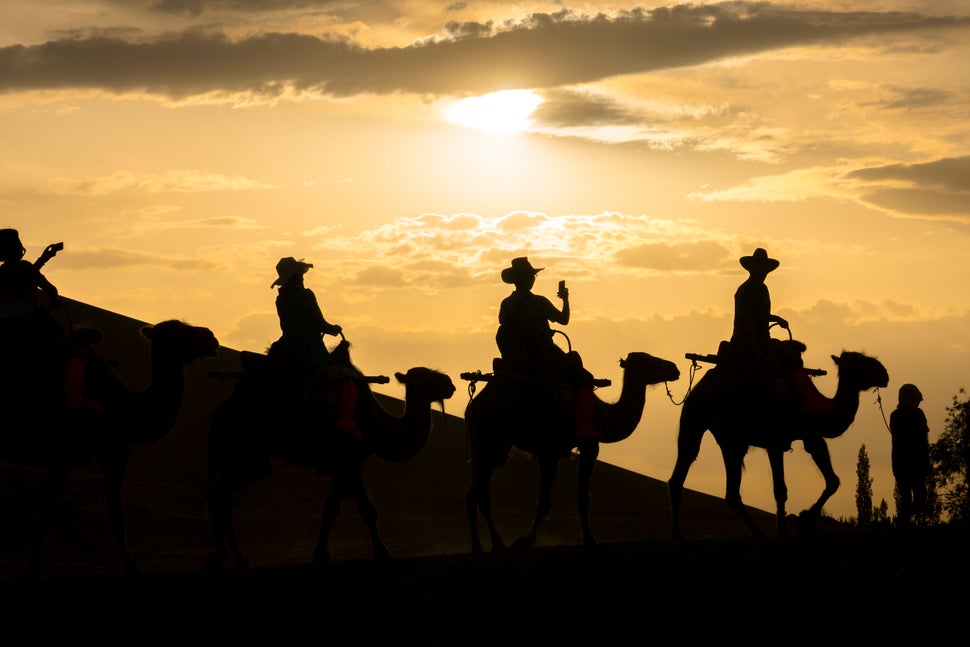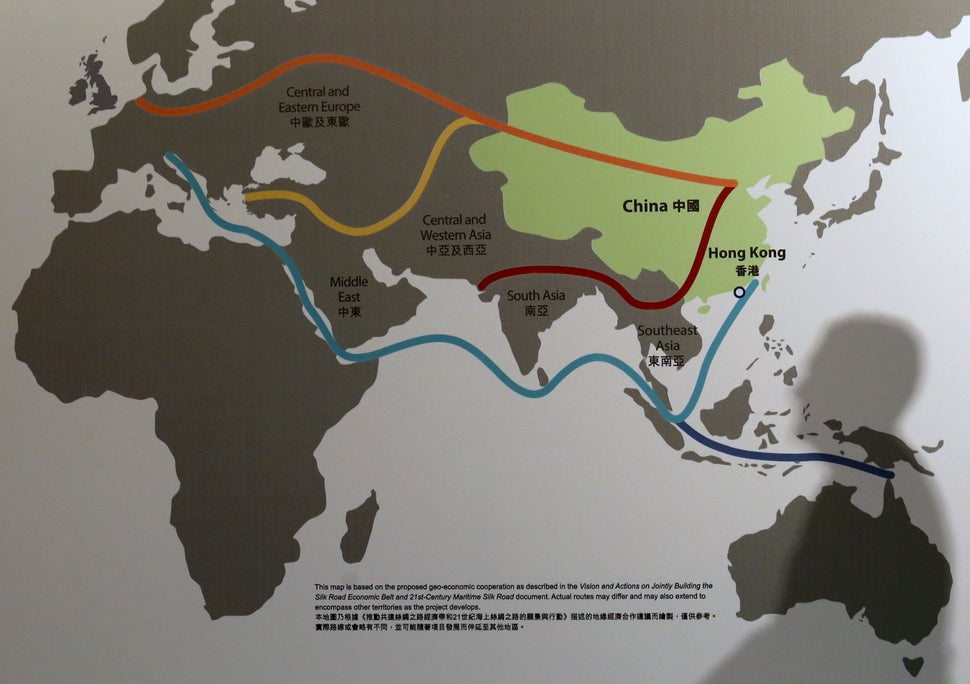 The scale of the initiative is breathtaking, comparable only to the rebuilding of Western Europe after World War II.
The rhythms along the Silk Roads compare favorably when set alongside those of Europe, whose history was shaped by almost never-ending warfare.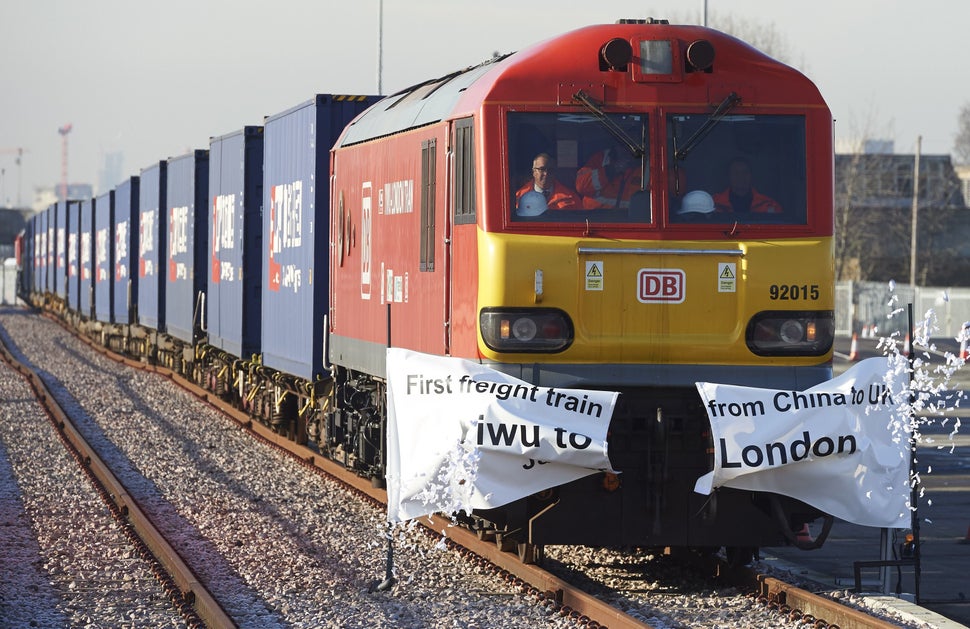 The answer — set out to comfort those worried by pollution, inequality, warfare and change — is clear: 'China has a solution.'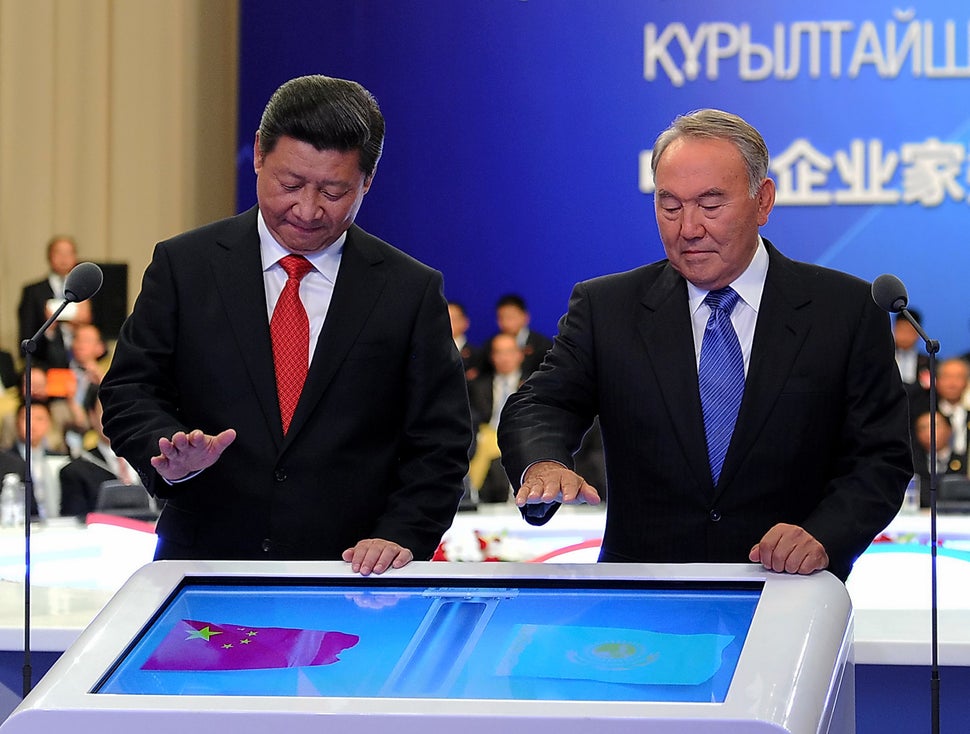 Xi talks about the new Silk Roads being a 'win-win' situation. He might even be right.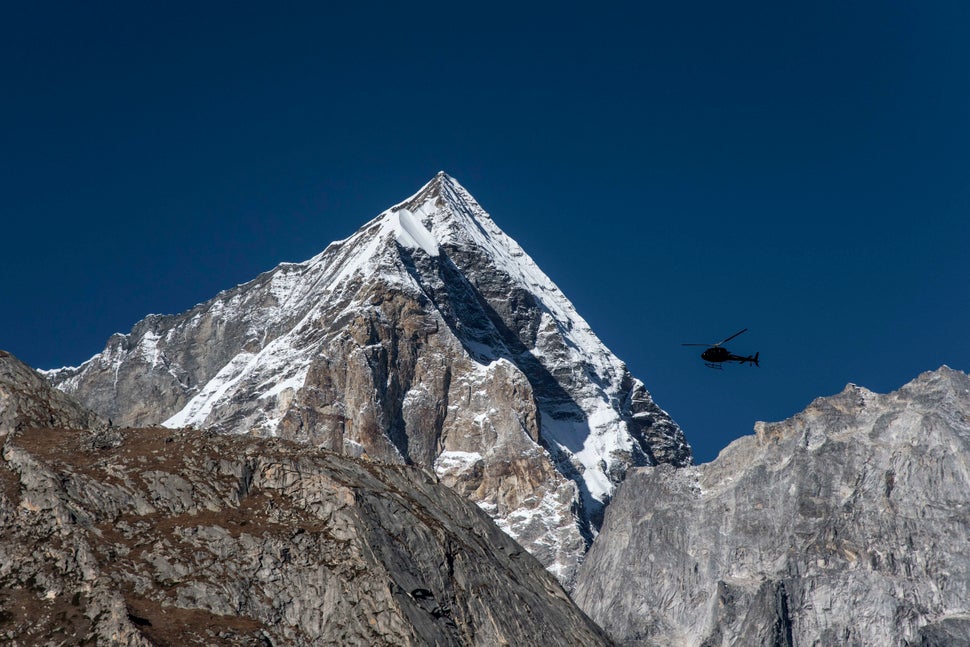 What sounds exciting to Chinese ears sounds positively threatening to others.
'If [China's] win-win strategy is going to work, it must mean that, just as Africa opens up to China, China must open up to Africa.'Kenyan President Uhuru Kenyatta