MANILA, Philippines – With or without a threat of war from China, the Duterte administration should pursue its plan to drill for oil and exploit other resources in areas in the West Philippine Sea being claimed by the Chinese, senators said yesterday.
Senate Minority Leader Franklin Drilon and Sen. Richard Gordon, in separate interviews, said the country has the sovereign right to exploit resources within its exclusive economic zone (EEZ).
"We must continue to assert our rights over our territory… including drilling (for oil), because that's within our territory," Drilon said. "Exploitation of natural resources is the right of the state within its territory."
Sen. Sonny Angara said the country should start exploring for oil in the South China Sea but that it should "proceed carefully."
He said the natural gas reserves from the Malampaya complex near Palawan would soon be depleted.
Senate President Pro Tempore Ralph Recto said the government should consider joint exploration as the country does not have the financial resources to undertake such investment-heavy endeavors alone.
"The challenge is how to skirt the issue of sovereignty. Can we (claimant nations) set aside the issue temporarily and focus on the economic benefits?" Recto said.
He said the government must try to secure a better deal than the one for the Malampaya program – or one that ensures bigger share of profit for the country.
Last week, President Duterte disclosed that Chinese President Xi Jinping had threatened war if the Philippines would insist on drilling for oil in the West Philippine Sea.
Beijing, however, appeared to have sidestepped the war threat claimed by Duterte.
"I said it is ours and I will drill the oil. And I tell them do not do it because it is ours. But I have the arbitral ruling. But they said that if you force the issue, we will go to war," Duterte said, quoting Xi.
Sen. Sherwin Gatchalian, for his part, said the government should now focus on building naval and research facilities near Benham Rise – renamed Philippine Rise – to hasten exploration activities in the area.
Gatchalian, chairman of the Senate committees on energy and on economic affairs, made the call after President Duterte signed Executive Order No. 25, renaming Benham Rise to Philippine Rise.
"There is an urgent need for us to hasten the conduct of extensive research so we can map out strategies on how to develop the area and use its rich natural resources to enrich the lives of the Filipino people," he said.
"Changing its name has put emphasis on our sovereign jurisdiction over this vast mass of underwater plateau. Now that we have done that, government must now shift its attention to how to utilize its natural resources before our neighbors discover its hidden treasures," he added.
The Senate economic affairs committee is finalizing its recommendations for the creation of the Benham Rise Development Authority (BRDA), as proposed by Angara, to spearhead research and development efforts for the resource-rich area.
The Philippine Rise is a 24-million-hectare underwater plateau located about 250 kilometers east of Northern Luzon. It is within the Philippine EEZ and continental shelf, based on recommendations of the UN Commission on Limits of the Continental Shelf issued on April 2012.
http://www.philstar.com/headlines/2017/05/24/1703092/senators-drill-oil-south-china-sea
Related:
Philippines Declares Martial Law on Southern Island
President Duterte Once called The Philippine Police "Corrupt To The Core" — When will it get better? — Maybe When China Takes Over
China's President Xi Jinping Wasn't Trying to Bully the Philippines When He Threatened War — Philippine Foreign Secretary Says — "Better Ask Vietnam" Expert Says
South China Sea: China's Real Choice to The Philippines: Ignore International Law, Or Face War — Is This How The One Belt One Road System Will Be Built? On Coercion?
Duterte: China warned the Philippines of war over South China Sea
"Marriage Built on Coercion"– Philippine President Rodrigo Duterte says Xi Jinping warned of war in the South China Sea if the Philippines tried to enforce an arbitration ruling and drilled for oil
South China Sea: Japan, New Zealand Support International Law, Arbitral Ruling, Angering China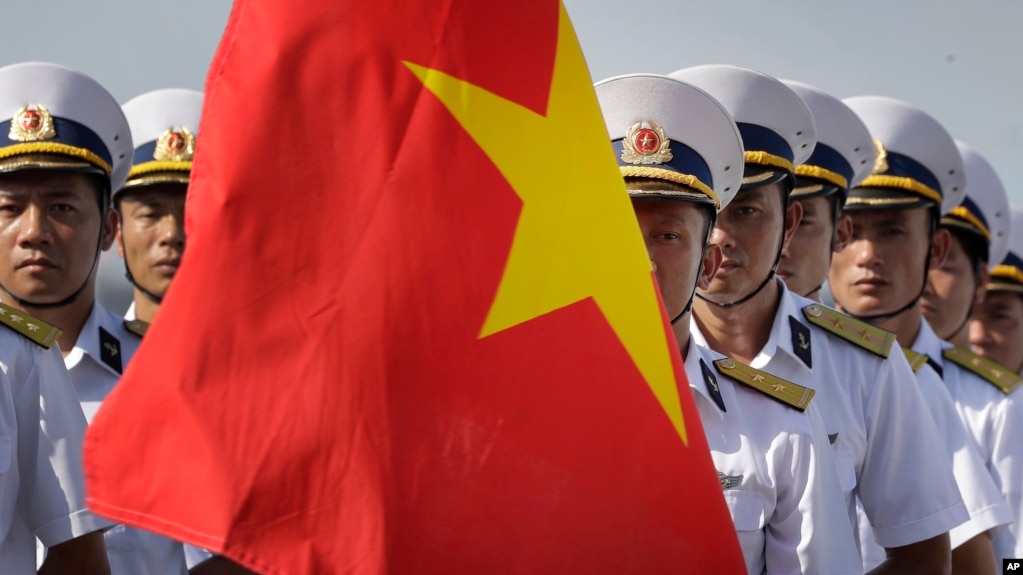 U.S. delivers patrol boats to Vietnam — Cooperation in maritime law enforcement and humanitarian assistance between U.S. and Vietnam
Vietnam Takes Asia Lead in Figuring Out Trump Policy on South China Sea
China's Threat Of War Against Philippines Is Baseless Scare Tactic — Deception, coercion, intimidation, lies and threats are to be expected. As they say in Vietnam, "This is just China." (Contains links to several earlier related stories)
China's Leader Offers Billions for New Silk Road Initiative
Vietnam, China and the New Silk Road
China's Quest for The South China Sea is About Entitlement
Philippines: We will not give up our South China Sea claims despite China "Belt and Road" participation
China's Overfishing is Killing The Global Fishing Industry, Depleting our World's Oceans
Philippine minister starts damage control after Duterte's China war remark — "Now we are on the 'One Belt, One Road,' and can't get off?"
China's Belt and Road to Nowhere — Can anyone just say no? — Cutting through China's propaganda
Philippine President Duterte Skips China's Belt and Road Forum opening ceremony
Philippine Love Affair With China — Kowtowing to China Could End in Drowning in Sorrows
China's take-over of the South China Sea is complete; One Belt One Road project within reach
For about five years China has been loudly proclaiming "indisputable sovereignty over the South China Sea." China has said, everything north of the "nine dash line" shown here, essentially, belongs to China.  On July 12, 2016, the Permanent Court of Arbitration in The Hague said this claim by China was not valid. But China chose to ignore international law.