"We want justice, human rights, freedom and democracy and we will not give up until it is a reality for the next generation."
"As long as there is a case for democracy there will be a Syrian opposition."
Syrians will never feel safe under the Assad regime, opposition leaders told Arab News on Sunday, as thousands returned to their homes after a cease-fire deal in the southern region of Daraa.
The regime offensive to retake Daraa from insurgents, which began on June 19, displaced about 330,000 people. Many headed to the border with Jordan, which refused to allow refugees to cross. Fighting ended on Friday under a Russian-mediated surrender deal.
© AFP | A Jordanian soldier keeps watch along the border with Syria on July 2, 2018
Anders Pedersen, the UN humanitarian coordinator in Jordan, said on Sunday that only 150 to 200 Syrians remained near a key crossing point into Jordan, and "as far as we understand they are almost exclusively men."
The cease-fire covered most of southern Syria but intense shelling and airstrikes on Sunday targeted the opposition-held village of Um Al-Mayadeen, just north of the Naseeb border crossing. Regime troops later captured the village after a battle with opposition fighters.
© AFP | With Russia's help, Syrian President Bashar al-Assad's army battered Daraa province for over a week with air strikes, rocket fire and crude barrel bombs
"Despite the return of refugees to their homes, Syrians will never feel safe under the Assad regime's rule and brutality," Syrian opposition spokesman Yahya Al-Aridi told Arab News.
"At the same time, this is not a victory for the regime since it is participating in name only. After the Russians and the Iranian militias finished their work, you would see Syrian regime officers coming in front of television cameras. This is what happens."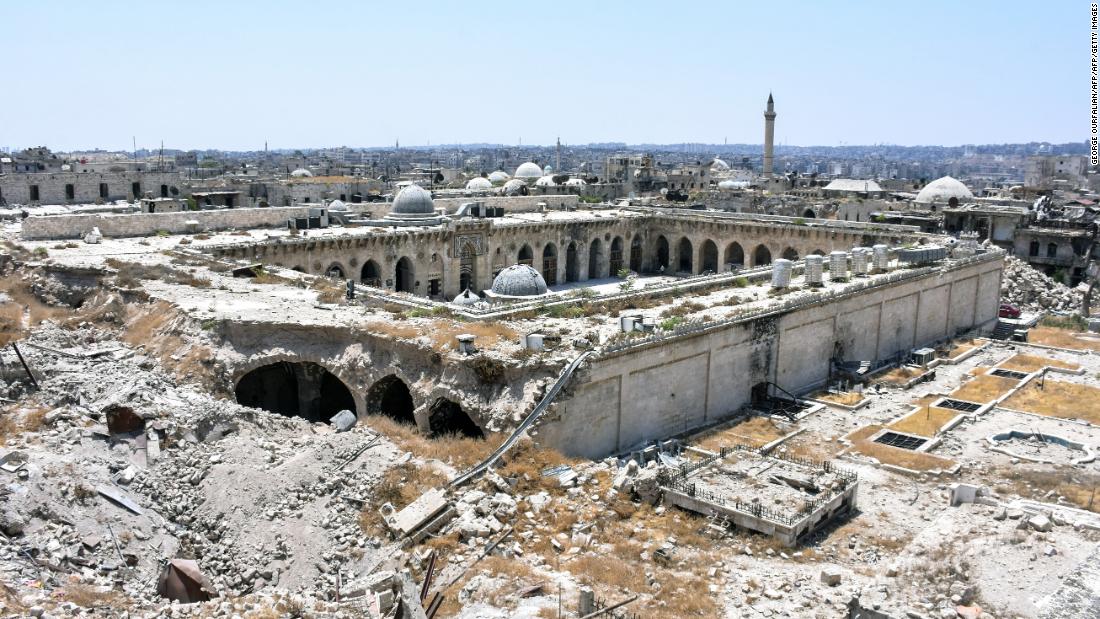 Although the main opposition groups in the eastern parts of Daraa province have agreed to hand over their weapons as part of the surrender, some have vowed to continue fighting, mostly in western parts of Daraa and the nearby Quneitra region on the front with the Israeli-occupied Golan Heights.
"Those who have lost their families — and those parents whose children have been murdered by the regime — will not accept Assad and his regime's existence, survival and power," Bahia Mardini, a Syrian opposition activist and founder of Syrian House, which helps Syrians in the UK, told Arab News.
"Despite the lack of international desire for military action, as long as the regime clings on to power, I expect that military action will continue."
"As long as there is terrorism and dictatorship, there will remain a Syrian opposition who seek democracy and human rights for the Syrian people. They will continue to find new mechanisms to work and succeed despite the difficulties.
"As long as there is a case for democracy there will be a Syrian opposition. We want justice, human rights, freedom and democracy and we will not give up until it is a reality for the next generation," she said.
"An internationally backed democratic solution is so desperately important."
"Military cells will remain in Syria, some of them dormant, and despite the international silence, they will renew their military action if there is no democratic process that satisfies the rebellious people and all the parties. That is why an internationally backed democratic solution is so desperately important."
Arab News
http://www.arabnews.com/node/1335481/middle-east
"We have enough strength to rebuild the country. If we don't have money – we will borrow from our friends, from Syrians living abroad," Assad has said.