Apple's China woes are proof that President Trump's trade policies are pressuring China to accede to a deal, the White House argued Thursday as the stock market dropped in reaction to the tech company downgrading its projected earnings. Economists told the Washington Examiner, though, that any additional leverage the administration has is counterbalanced or even outweighed by the increased economic damage incurred by the U.S.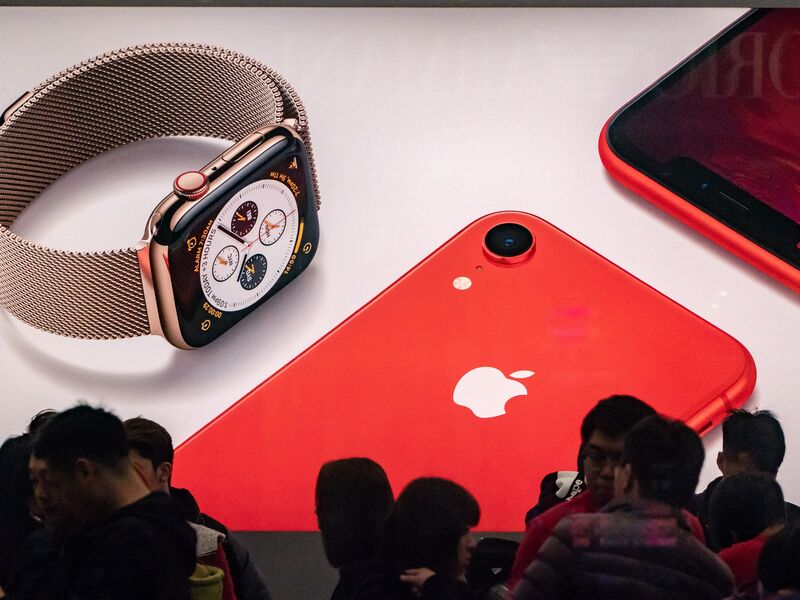 "The woes of Apple and other U.S. companies in China contribute marginally to President Xi Jinping's incentive to conclude a deal … ," said Gary Hufbauer, nonresident senior fellow at the Petersen Institute for International Economics. "On the U.S. side of the equation, the falling stock market must be registering with President Trump as a good reason to conclude a deal."
By Sean Higgins
China's economy has suffered as the trade dispute has dragged on. The benchmark Shanghai Composite Index has plunged by more than a quarter over the past year.
Yet, as U.S. markets faltered again Thursday, Daniel Drezner, professor of international politics at Tufts University and a nonresident senior fellow at the Brookings Institution, said that the U.S. was under as much pressure as China. "One could certainly argue that China's economic slowdown increases their incentive to cut a deal — but given how sensitive Trump is to market gyrations, the trade war's negative effects on the U.S. stock market will increase Trump's incentive to cut a deal as well," he said.
On Wednesday Apple CEO Tim Cook surprised market watchers by announcing he was revising the company's expected revenue for the first quarter of this year, citing the ongoing trade war to explain declines in sales in China. "We believe the economic environment in China has been further impacted by rising trade tensions with the United States," he said. The company had previously projected that its first-quarter revenue for the new year would be between $89 billion and $93 billion. It is now downgrading that to $84 billion.
The Dow Jones Industrial Average subsequently fell more than 2 percent Thursday, and other indices also registered significant declines to add to recent losses.
Addressing the market turmoil Thursday, White House economic adviser Kevin Hassett argued that "a heck of a lot of U.S. companies" that do business in China, besides Apple, were going to see their earnings downgraded. Hassett argued that the difficulty for companies was good sign for the upcoming trade talks with Beijing because it "puts a lot of pressure on China to reach a deal."
Kevin Hassett
"They have been misbehaving in the global trading community, and we're making great progress to make sure they stop doing that," Hassett said in an appearance on CNN. "One of the reasons is frankly their economy is looking, for them, to be in what might be called a recession."
The Trump administration has set a March 1 deadline for China to agree to a deal before it increases tariffs on $200 billion worth of goods to 25 percent, up from 10 percent.
Trump has claimed that he is making progress toward getting the terms he wants. "Deal is moving along very well," he tweeted after talking with Chinese President Xi Jinping Saturday. "If made, it will be very comprehensive, covering all subjects, areas and points of dispute." A White House delegation is going to China next week to firm up details for the talks. No official date has been set.
Yet some analysts are skeptical that Trump derives an advantage from pain inflicted on companies like Apple. "I don't see how Apple's troubles strengthen Trump's hand," said Simon Lester, trade policy studies director for the free market Cato Institute. "If the Chinese economy collapses, maybe that helps Trump. But without that, pain for U.S. companies seems worse for the U.S. position than the Chinese position."
President Trump defended the tariffs in a tweet Thursday. "The United States Treasury has taken in MANY billions of dollars from the Tariffs we are charging China and other countries that have not treated us fairly. In the meantime we are doing well in various Trade Negotiations currently going on. At some point this had to be done!" he said.
https://www.washingtonexaminer.com/policy/economy/trump-administration-sees-an-advantage-in-apples-china-woes-but-economists-arent-so-sure