Islamabad pledges commitment to U.S. Secretary of State Rex Tillerson in war against terror
ISLAMABAD, Pakistan—The U.S. pressed Pakistan for the elimination of havens for militants within its territory, according to American and Pakistani officials, in a meeting Tuesday between Pakistani leadership and the visiting U.S. Secretary of State Rex Tillerson.
However, Prime Minister Shahid Khaqan Abbasi insisted to Mr. Tillerson that there are no terrorist sanctuaries in Pakistan, according to Pakistani officials, and Mr. Abbasi pledged to cooperate with the U.S. to stabilize Afghanistan.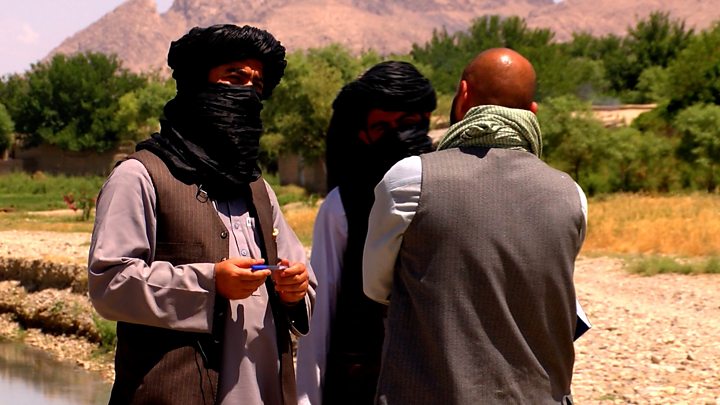 The secretary of state is the most senior U.S. official to make a trip to Pakistan since President Donald Trump outlined a new Afghanistan policy in August. That policy depends on ending havens for Afghan militants in Pakistan, the U.S. said.
"The Secretary reiterated President Trump's message that Pakistan must increase its efforts to eradicate militants and terrorists operating within the country," according to a statement from the U.S. embassy.
"We are committed in the war against terror. We have produced results," Mr. Abbasi told Mr. Tillerson during a televised photo opportunity ahead of their meeting. "The U.S. can rest assured that we are strategic partners in the war against terror and that today Pakistan is fighting the largest war in the world against terror."
The meeting was positive, not confrontational, according to Pakistani officials, with the U.S. seeking Islamabad's assistance in bringing to an end its longest-running war, in neighboring Afghanistan.
The U.S. believes the Taliban has a haven in Pakistan's southwestern province of Baluchistan while the allied Haqqani network is present in northwest Pakistan. Both areas are close to the Afghan border.
The meeting followed the recovery by Pakistani forces this month of an American-Canadian family that had been held captive by the Haqqani network for five years. That rescue won praise from Mr. Trump for Pakistan. U.S. officials say that the family was kept in Pakistan for much of that time, while Pakistan says that they were brought across the border from Afghanistan just before the rescue.
In an interview with The Toronto Star on Monday, Caitlan Coleman, the American wife, said that they had been moved between Pakistan and Afghanistan several times, and they were kept in Pakistan for a year before being freed—pointing to a continued haven for Haqqani network fighters in Pakistan.
On Monday, in Kabul, Mr. Tillerson had said: "Pakistan needs to, I think, take a clear-eyed view of the situation that they are confronted with in terms of the number of terrorist organizations that find safe haven inside of Pakistan."
Washington wants Pakistan to eliminate militant sanctuaries and help bring the Taliban into peace negotiations. U.S. officials have indicated that the talks can't happen until the new U.S. strategy in Afghanistan breaks what they call a stalemate on the battlefield, showing the Taliban that they can't win. Islamabad believes the talks should happen now.
Islamabad says that it is already stretched fighting militants that target Pakistan and it can't start a war on any Afghan insurgents on its soil, but it is prepared to push them across the border into Afghanistan. Islamabad says, however, that with some 40% of Afghan territory in Taliban control, the insurgents don't need havens in Pakistan. Islamabad also thinks the U.S. is blaming Pakistan for its failures in Afghanistan.
Pakistan has carried out extensive counterterrorism operations over the last three years, including in the North Waziristan tribal area, previously the headquarters of the Haqqani network, which Islamabad says has ended militant infrastructure in the country.
However, the U.S. believes that many Haqqani network fighters relocated to other parts of Pakistan, including the Kurram tribal area. Last week, Kurram was subject to drone strikes against Haqqani operatives, according to local residents. Pakistan denied the strikes took place. The American-Canadian couple were recovered in or around Kurram.
Mr. Tillerson's multistop trip will next take him to India.
Write to Saeed Shah at saeed.shah@wsj.com
Appeared in the October 25, 2017, print edition as 'U.S. Presses Pakistan on Terror Havens.'
https://www.wsj.com/articles/secretary-tillerson-urges-pakistan-crackdown-on-militant-havens-1508869399
Related:
Tillerson in Pakistan with a tough message on 'safe havens'
Pakistan PM tells Tillerson it has 'produced results' in fighting terrorism
U.S. Secretary of State Tillerson in Pakistan: Islamabad needs to "take a clear-eyed view" of safe havens for terrorists