I've got good news and bad news.
First, the good news: even though stocks popped after the US and China hit pause on the trade war, there are still plenty of deals to be had. I'll give you 3 smart buys—with an average dividend of 7% and serious upside—in a moment.
Now the bad news: time is short. If you want to grab the biggest gains on offer here, you need to move soon.
Trade Ceasefire Opens Buy Window …
The way I see it, the trade-war ceasefire is likely the beginning of a deal coming down the pipe in the next three months. That means the market's biggest anxiety is over—and we're nicely set up for more upside!
I write on high yield assets that deliver a reliable income stream.
You're probably wondering why I'm so confident.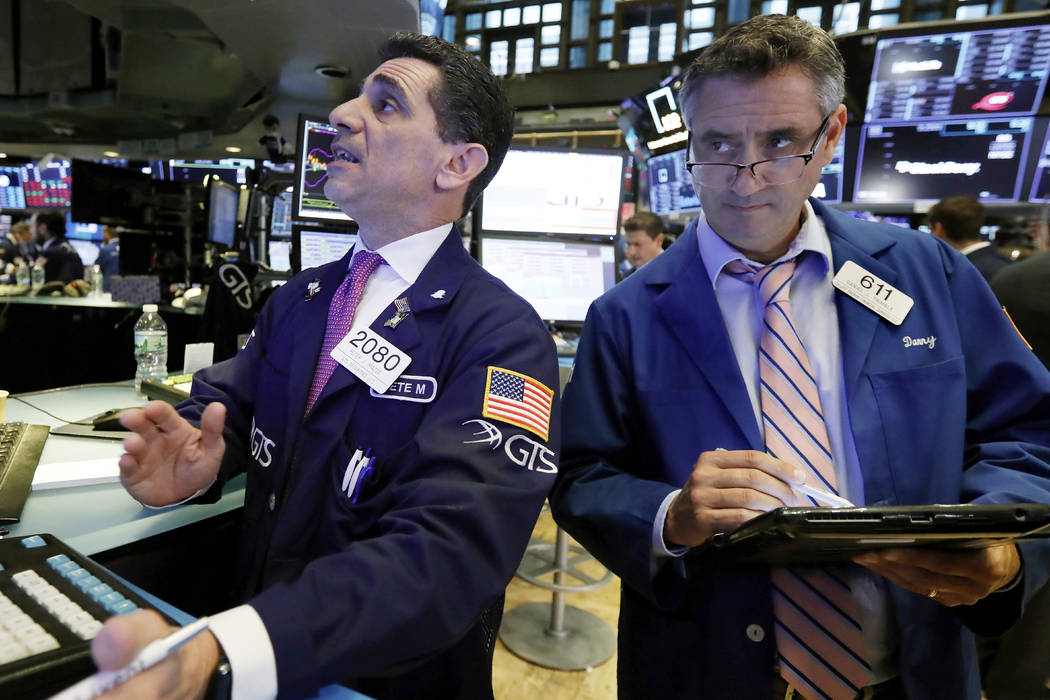 New York Stock Exchange FILE photo by Richard Drew, AP
For one, the fear that the US and China, two of the largest trading partners on earth, would fail to reach some kind of deal has always been irrational.
Second, the recent market stumble has been way out of step with sky-high earnings growth we've seen (S&P 500 profits rose 25.9% in the third quarter, even stronger than the record-high growth in the first half of the year), and breakneck sales growth (revenues jumped 9.3% in Q3, again above expectations).
But the best thing about the market now is something we hear nothing about: tardy fund managers.
… And the Race Back in Is On!
Here's what I mean: market hysteria resulted in a steady selloff of assets among equity funds, and that didn't stop, even as the data got better. For instance, Thanksgiving week saw fund managers dump stocks all around, resulting in $8.5 billion in cash flowing out of equity funds for the week.
All told, it was the worst Thanksgiving week for fund outflows since 2011.
This is a clear case of late selling on the trade-war noise. Now that a deal looks like it's in the offing, fund managers will slowly buy back in.
And you know what that means: rising stock prices.
If fund managers are likely to pile into stocks in the next few weeks, wouldn't it make sense to buy in now, before they do?
The answer is yes—and here are 3 closed-end funds (CEFs) that should be near the top of your list.
3 Comeback Kids Paying Up to 9.6%
If you want to play this oversold market for capital gains and market-busting income, the options are plenty. In a November 19 article—"An 'Instant' 3-Fund Portfolio for 9.8% Dividends and 40% Upside"—I mentioned the Boulder Growth and Income Fund as a buy because of its attractive, value-driven portfolio and the fact that it trades at a huge discount to the value of that portfolio.
BIF is only getting started, so it remains an attractive option, as its market price trades at a 16.8% discount to net asset value (NAV, or the value of its underlying portfolio), and its 3.5% income stream is growing.
Another option: the Gabelli Utilities Fund, which has been one of the strongest performers in its class. The market, however, has punished it with a big selloff. But that's changing, and GUT is starting to attract more buyers!
You don't have much time to get into this fund before the market closes the gap, which is why you should consider jumping in now for a 9.6% dividend yield and capital gains that will likely come hard and fast in the coming weeks.
Finally, our third fund: the Nuveen S&P 500 Dynamic Overwrite Fund, which uses a covered-call strategy to boost its yield to 6.9% while giving you exposure to the broad index.
Recent volatility has made the fund a decent performer, but the market doesn't care, which is why SPXX's price return is negative and its NAV return is positive, resulting in a 2% premium to NAV, far lower than the 15% premium it had back in May or the 5% average premium it's had over the last couple years.
With the market's slowness to respond to fundamentals, these are 3 funds you could buy with confidence now, both for their income and their upside potential—but hurry before the fund managers catch on!
Disclosure: none
I have worked as an equity analyst for a decade, focusing on fundamental analysis of businesses and portfolio allocation strategies. My reports are widely read by analysts and portfolio managers at some of the largest hedge funds and investment banks in the world, with trill…